TIFF '21: Ste. Anne, Scarborough among Canadian winners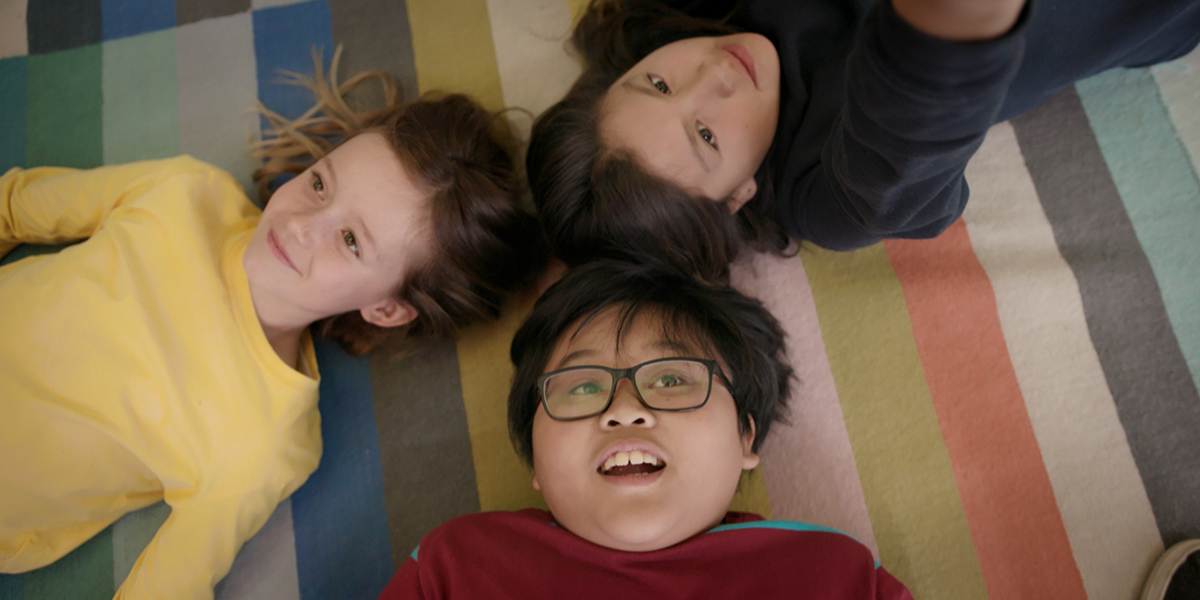 The annual film festival closed with the TIFF Tribute Awards on CTV, naming the 2021 People's Choice Award winner, the Platform prize and its jury honours.
R hayne Vermette's Ste. Anne and Shasha Nakhai and Rich Williamson's Scarborough (pictured) are among the Canadian projects honoured as the 46th Toronto International Film Festival comes to a close.
The festival concluded in high fashion with the TIFF Tribute Awards on Saturday (Sept. 18), broadcast on CTV in Canada, naming Kenneth Branagh's Belfast as the People's Choice Award.
The Compy Films-produced Scarborough, based on the critically acclaimed novel by Catherine Hernandez, was the first runner-up for the award, which is often considered a precursor to the Academy Award for Best Picture. The other runner-up film was Jane Campion's Power of the Dog, which counts Quebec's Roger Frappier among its producers.
The People's Choice Documentary Award went to The Rescue, directed by. E. Chai Vasarhelyi and Jimmy Chin, with Dave Wooley and David Heilbroner's Dionne Warwick: Don't Make Me Over as first runner-up and Jonas Poher Rasmussen's Flee as second runner-up.
The People's Choice Midnight Madness Award went to Julia Ducournau's Titane. Kate Dolan's You Are Not My Mother was first runner-up and Rob Savage's DASHCAM was second runner-up.
Ste. Anne, directed by Manitoba's Vermette and produced by Exovedate Productions, won the Amplify Voices Award for Best Canadian Feature Film. The film, which follows a fraught reunion between a mother and a daughter after an unexplained absence, will receive a $10,000 cash prize. Scarborough received an honourable mention.
"Rhayne Vermette's debut feature shows us a unique vision that makes full use of all the tools of filmmaking to lure us into its emotional topography," wrote the Amplify Voices jury. "Deeply personal yet inviting, Ste. Anne is true cinematic art made in a setting that's often missing from the landscape of Canadian film."
Scarborough won the Shawn Mendes Foundation Changemaker Award. The award is given to a filmmaker whose work addresses issues about social change and is selected by TIFF's Next Wave committee: Norah Daudi, Sia Mehta, Saharla Ugas, Julia Yoo, Lina Zhang, Charles Liu, Naiya Forrester, Honora Murphy, Dev Desai, Elli Tripp, Michelle Kofia, and David Rhomberg.
"This film is etched on my heart," wrote the jury. "Scarborough is an utterly captivating and earth-shattering story of three intertwined families who are no strangers to hardship. Through the charms of misfits and unlikely heroes, directors Shasha Nakhai and Rich Williamson pose big social questions while framing them in a real and affirming story of resilience, community, and love. Written and directed with power and grace, this film truly feels like home."
The international winners of the Amplify Voices Award including Khadar Ayderus Ahmed's The Gravedigger's Wife (France/Somalia/Germany/Finland) and Payal Kapadia's A Night of Knowing Nothing (India/France). The Amplify Voices jury included actor Kaniehtiio Horn and Canadian filmmakers Yung Chang, Hugh Gibson, Aisha Jamal and Calvin Thomas.
Zacharias Kunuk won the IMDbPro Short Cuts Award for Best Canadian Film for his animated short Angakusajaujuq – The Shaman's Apprentice, with Jack Weisman and Gabriela Osio Vanden short doc Nuisance Bear earning an honourable mention.
"Zacharias Kunuk's Angakusajaujuq - The Shaman's Apprentice is an enthralling stop-motion that encapsulates an array of textures, sound, and nuanced expressions that collectively invite you into the apprentice's journey in learning traditional knowledge and caring for community while confronting your own fears," wrote the jury. "You can't help but feel the questions asked of the apprentice are for us all to consider: Who are you? What have you learned?"
Samir Karahoda's short Displaced won the IMDbPro Short Cuts Award for Best Film, with Rakan Mayasi's Trumpets in the Sky earning an honourable mention, while Ramata-Toulaye Sy's ASTEL won the IMDbPro Short Cuts Share Her Journey Award, with Diana Cam Van Nguyen's Love, Dad earning an honourable mention. The IMDb Short Cuts jury included Tiffany Hsiung, Nicole Delaney and Sudeep Sharma.
The $20,000 Platform prize was announced during the one-hour ceremony, which was given to Yuni, directed by Indonesian filmmaker Kamila Andini. The award was announced by Platform jury president Riz Ahmed; additional jury members included Clio Barnard, Kazik Radwanski, Anthony Chen and Valerie Complex. Drunken Birds, directed by Serbian-Canadian director Ivan Grbovic, was among the films in competition for the prize.
The ceremony also saw Canadian filmmakers Alanis Obomsawin, Denis Villeneuve and Danis Goulet honoured. Obomsawin won the Jeff Skoll Award in Impact Media, Villeneuve won the TIFF Ebert Director Award and Goulet won the TIFF Emerging Talent Award, which were announced in the lead-up to the festival.
Ahead of the ceremony TIFF announced Turkish film Anatolian Leopard, directed by Emre Kayiş, won the 2021 FIPRESCI Jury Award, and Costa Brava, Lebanon, directed by Lebanese filmmaker Mounia Akl, won the 2021 NETPAC award.
The FIPRESCI award, which is given at a handful of global festivals – including TIFF, Cannes and Venice – was selected by an international jury that included Andrew Kendall, Esin Kücüktepepinar, Caspar Salmon, Gilbert Seah, and Teresa Vena. The NETPAC award, which honours films from Asian and Pacific regions, was selected by a jury that included Gemma Cubero del Barrio, Isabelle Glachant and Elhum Shakerifar.
Image courtesy of TIFF