Drunken Birds flight to festivals delayed for big-screen debut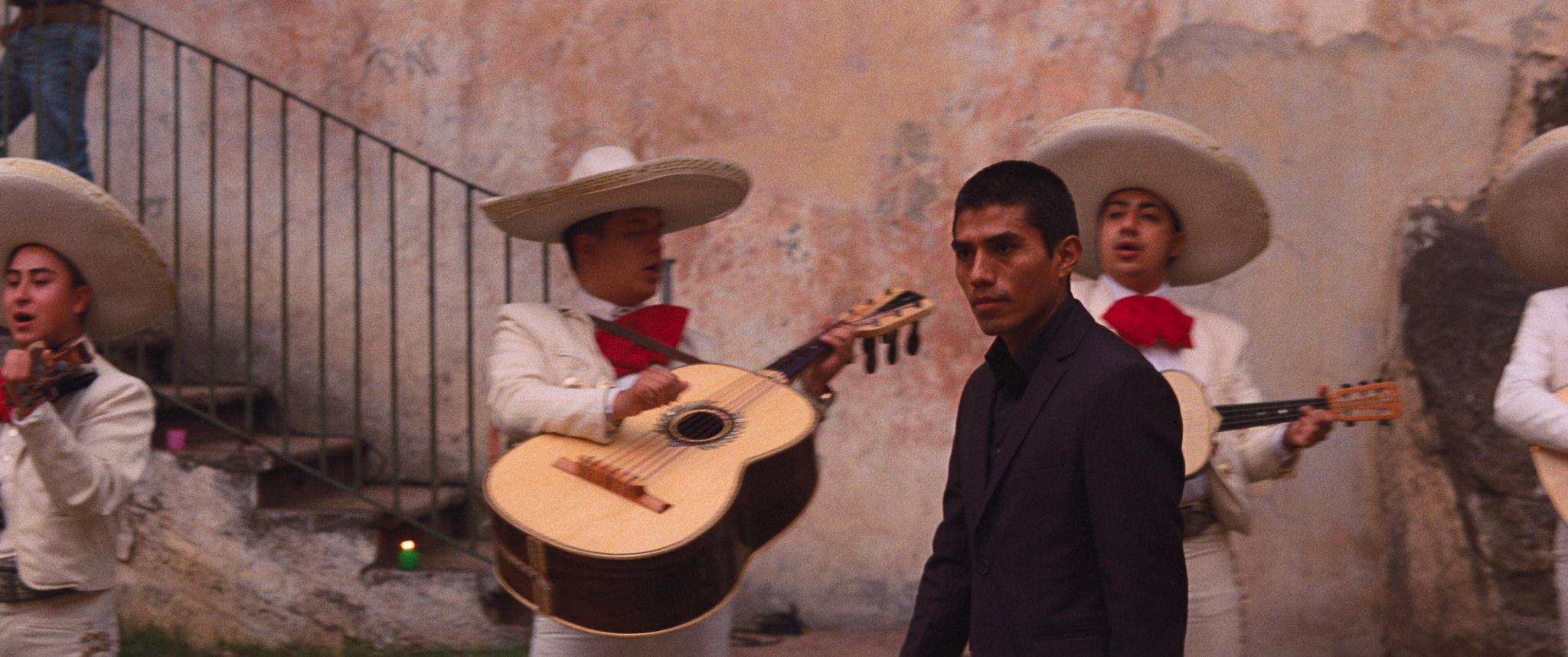 TIFF '21: Montreal director Ivan Grbovic returns to the festival more than a decade after his debut feature to compete in the prestigious Platform programme.
M ost people are familiar with the notion of Mexican workers crossing the U.S. border in pursuit of employment. But less well known is that some journey all the way on up to farms in rural Quebec.
This was the inspiration for Drunken Birds (Les oiseaux ivres), produced by Montreal's micro_scope production, starring Mexican actor Jorge Antonio Guerrero who shot to fame in Alfonso Cuarón's Roma (2018). The 105-minute film premiered this week (Sept. 13) at the Toronto International Film Festival, and is one of eight films up for the Platform prize for innovative films, and its $25,000 award.
Working with leading producer micro_scope was a no-brainer, says Montreal director Ivan Grbovic. The prodco has produced 15 features that have drawn buzz at international film festivals including Cannes, Venice, Berlin, Locarno, Sundance and TIFF. Award-winning projects including Denis Villeneuve's Incendies and Louise Archambault's Gabrielle.
"[Principals] Luc Déry and Kim McCraw reached out after my first film, Romeo Eleven (Roméo Onze), in 2011.," says Grbovic. It didn't hurt that  his  director of photography, Quebec's renowned Sara Mishara "had previously shot several films for them. So it was a good fit."
Déry says that he and McGraw were hooked after devouring the first draft. Financing the project was relatively straightforward, he adds, but there were intriguing production challenges: "Ivan and Sara had a bold vision for the film, which was shot in 35mm film with anamorphic lenses. They wanted to achieve a certain light, so all the scenes were shot at the beginning and end of the day – which meant really working hard to get the best out of tight filming windows."
The idea for the film came in 2005, says Grbovic. "I drove by Saint-Remi, a small town outside Montreal, coming back from a shoot. It was foggy. Suddenly, I saw a line of Mexican men. The image was beautiful, intriguing, impossible. My wonderment is the basis for the script."
Grbovic completed a first draft in 2010 and showed it to Mishara (My Salinger Year). "She was inspired by the story," says Grbovic, "and the next versions were co-written by the two of us."
The screen-ready version tells the story of Willy (Guerrero), a Mexican drug cartel worker who heads for Quebec in search of true love Marlena. Working on Bécotte Farm, he soon attracts the amorous attentions of Julie, the farm owner's wife. To further complicate matters, Marlena and Willy are fleeing from Marlena's husband – who happens to be Willy's powerful gangster boss. With Willy accused of a crime he didn't commit, and Julie's runaway daughter Lea also running into trouble, Drunken Birds provides a compelling insight into the complex relationship between exploiters and the exploited.
Drunken Birds is described as both a social critique and an intimate drama, with splashes of magic realism. Grbovic likens its scenes to a puzzle. "They all fit together – but their sum doesn't offer an answer, except perhaps to confirm the strange beauty of chance."
The dialogue spans French, English, Spanish and Mandarin. Part of the feature was shot in Mexico, with a key sequence located in a remote desert. "We were very fortunate to have Pimiento (producers of Roma) involved," says Déry. Aside from Pimiento's logistical expertise, Grbovic says "their notes, especially on the scenes in Mexico and that deal with the migrant workers, were invaluable."
As the film was mostly shot in 2019 it was not derailed by COVID-19. One sequence was due to be filmed in China in early 2020, says Déry, but was relocated to Quebec. "And post production took longer than usual, because of the sanitary restrictions."
The film could have had a virtual premiere earlier in 2021. But micro_scope held out until TIFF to show it on a big screen. "It's visually mind-blowing," says Déry. "It's important for audiences to see it this way."
Les Films Opale came on board the French-Spanish production early as the Canadian distributor, and was later joined by WaZabi as global sales agent. WaZabi co-founder Anick Poirier agrees the concept is compelling "and is supported by a great director and well-established production company that we have a longstanding relationship with. European buyers know the quality micro_scope delivers."
Poirier says the film is elevated by its great cast – not just Guerrero, but Quebec stars including Hélène Florent and Claude Legault. She agrees it belongs in cinemas and says: "We will fight for that. But you have to be smart, sell into pockets. With COVID and the shift to streaming, it's tough even if you have a unique production like Drunken Birds."
 Image courtesy of TIFF