CBC teams with Leslie Norville, P.K. Subban and Sandy Hudson for docuseries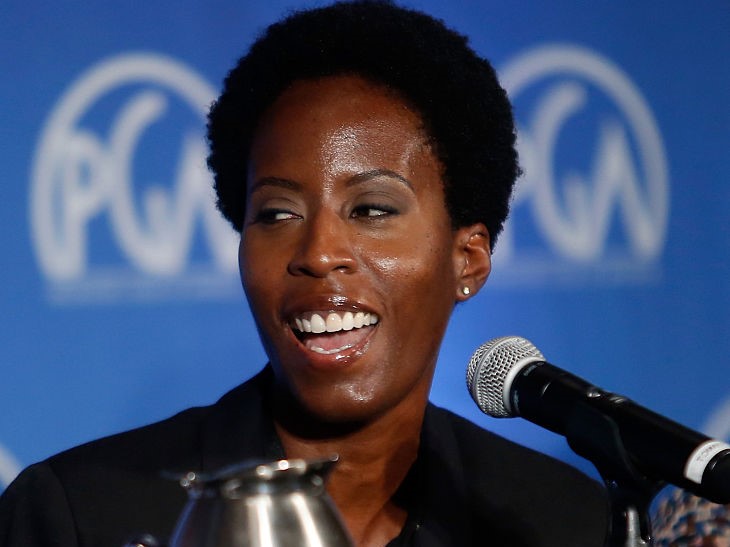 Northwood Entertainment's Miranda de Pencier and multi-hyphenate Nelson George will also produce the series, which is actively seeking eight Black Canadian directors for January 2022 production.
CBC has greenlit Black Life: A Canadian History, an eight-part docuseries exploring the rich history of the Black experience in Canada.
The project, which airs in early 2023 on CBC and CBC Gem, hails from award-winning showrunner Leslie Norville (pictured) and her Studio 112, in association with Northwood Entertainment's Miranda de Pencier (Anne with an E) and NHL star P.K. Subban's Ugly Duck Productions.
Notable U.S. author and filmmaker Nelson George also boards as executive producer, while Black Lives Matter (Canada) co-founder Sandy Hudson serves as co-executive producer.
The production, which pulls back the curtain on revisionist history in order to tell the real experience of Black Canadians over the past 400 years, also features prominent Canadian consulting producers, including former Governor General Michaëlle Jean, rapper and broadcaster Shad, and activist Ravyn Wngz.
"This is not going to be a survey of Black Canada's Greatest Hits, it's really going to be a living, breathing history with context and nuance," Norville tells Playback Daily. "And that really paints a very interesting and fascinating portrait of Black life in Canada, and the contributions that Black people have made to the country."
Black Life: A Canadian History is currently in the research and development stage as Norville and the rest of the team sift through papers, projects and written works in order to pull stories that say something larger about the nation as a whole. Episodes will then be organized thematically (Civil Rights Movement, Slavery, Sports, Music, etc.) as opposed to chronologically.
"Narrowing down stories is such a Herculean task because there is so much history out there," Norville says. "We have an amazing team of story producers and we have also brought on some of Canada's smartest Black thinkers and historians and academics to support this work."
"[We] would like to focus on stories that break the mold of the picture the mainstream culture paints of Canada that it is a sanctuary," says Subban. "A sanctuary is a misrepresentation of the Black experience in Canada, and while I love my home country it's important to share stories that make viewers open their eyes to change and critical thought."
To help guide those stories, the team is currently seeking eight Black Canadian directors to each helm one of the eight episodes, with the goal of going into production in January 2022.
"We're looking for filmmakers who have a unique vision," Norville adds. "It's important that this be engaging and fascinating because the history is. Each episode should look and feel as equally fascinating and interesting. We're in the process of finding the right directors who can really articulate how they're going to bring their own vision and voice into telling these impressive and important stories."
Currently there are no locations scheduled, but Norville says the plan is to film across Canada to trace the nationwide stories that paint a true picture of the country's history, which includes violence, racism, hardship and perseverance. The producer admits it's a big tab, and there's always hope of continuing the conversation beyond these initial eight episodes depending on audience appetite.
"We really want people to walk away with an understanding that Black people have been here in Canada even before the country was a country and have been contributing to it," she says.
"We want people to recognize that it's a really long history fraught with a lot of struggle, and racism and things that for our collective imagination, we've been sweeping under the rug. Now is the time to start having those deep and honest conversations, not to point the finger, but to recognize that these things have gone on and to understand how we can grow together as a nation."
Photo by Thos Robinson/Getty Images