Animated co-pro Charlotte draws on history for Second World War drama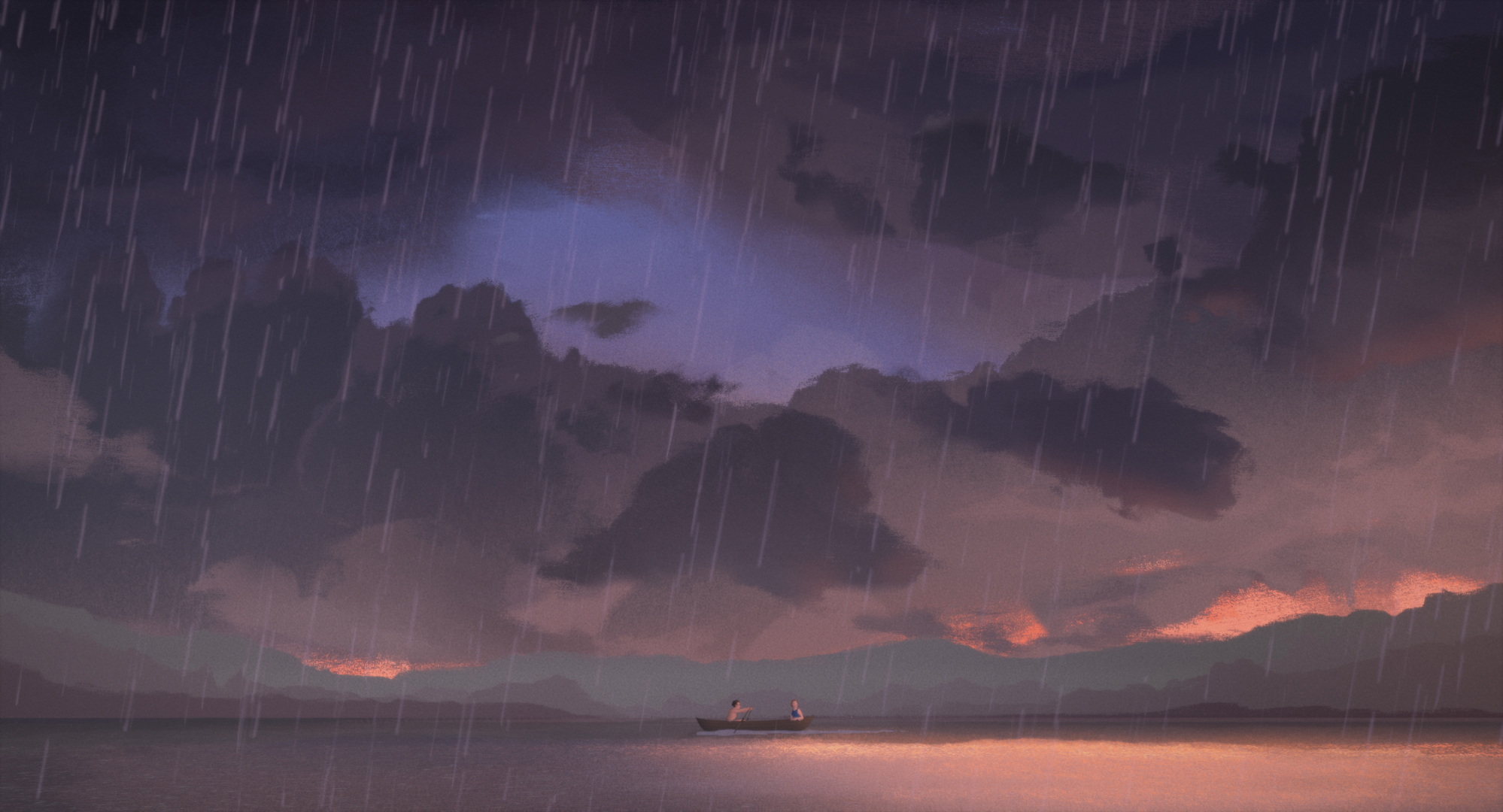 TIFF '21: The Canadian-Belgian-French co-production Charlotte began as a passion project for January Films' Julia Rosenberg.
Stories like Charlotte Salomon's – a preternaturally talented and passionate young German Jewish artist who created one of the world's first graphic novels during the Second World War while hiding from the Nazis and before her capture and gassing at Auschwitz – are rare, not only in their being found, but in their getting to be told.
For January Films owner and producer Julia Rosenberg (Sundowners, Natasha, Where the Truth Lies), that meant bringing her artwork – while also granting her tragic tale all the recognition it's long demanded – to life.
The film premiered in the Special Presentations category at the Toronto International Film Festival this week, and was one of the films that enjoyed a satellite screening at Moose Jaw, SK's Galaxy Cinema. It screens at the TIFF Bell Lightbox on Friday (Sept. 17).
Rosenberg fell in love with Salomon as an artist at the age of 13 when she was first given a collection of her work.
"She became a private obsession for me," explains Rosenberg. "It happens to people who know of Charlotte's work, we create this fierce fan base. Every time I fell in love with someone, I would give them a copy and say, 'Here, this is the most important thing in the world to me.' "
While jogging one morning in 2011, the idea hit Rosenberg hard – if Salomon drew her life story as a painting series, then Rosenberg had to produce an animated dramatic film.
"Before I'd gotten out of my running clothes and into the shower, I'd sent an email off to the Charlotte Salomon Foundation, and that's how it started," she says, a smile spreading across her face. In May 2012, she had officially optioned Life? or Theatre?: A Song-play, Salomon's series of close to 800 paintings with 32,000-word narrative and multiple classical-music cues.
Charlotte, the film, is no small undertaking.
Although the source material offered a "conceptual neatness" to work with, it constituted taking into consideration countless things: that her canvases were vertical (as opposed to the way films are horizontal), and that there had to be a distinction between her existence and her artistic style. That led to the decision – alongside directors Tahir Rana (Welcome to the Wayne) and Éric Warin (The Triplets of Belleville) – to opt for 2D, which felt "painterly" and allowed the animation to work with similar aesthetic challenges Salomon did.
But this being Rosenberg's first time veering away from live action, it was a learning curve. One that began with an animatic (storyboarded images edited together with basic effects). In a sense, she says, "you're choosing your mise en scène," everything from your choice of sets to camera positions, before you animate and record the voices. What followed was travelling to London, England where the cast recorded their vocals, creating the characters' identities.
Speaking of, Charlotte features quite a cast, one that will likely only help widen its platform.
It stars Oscar nominee Keira Knightley as the eponymous artist, while Oscar winner Marion Cotillard plays her in the French version; both Knightley and Cotillard also serve as executive producers. Brenda Blethyn, Sophie Okonedo, Jim Broadbent, as well as the late Helen McCrory co-star with Sam Claflin, Mark Strong, and Henry Czerny.
London-based casting director Kate Ringsell is to thank for compiling that crew.
Rosenberg developed the story as one might a live-action film, with it taking four to five years for the screenplay – with the help of screenwriters Erik Rutherford and David Bezmozgis – to arrive at a place where they were ready to show it to others. It's rare, according to Ringsell, that such extensive scripts are available so early in the process for animated projects, and that was a major advantage to Charlotte's assembling.
"We had this beautiful script that we could send to people that read like a live-action movie, and the story itself is so compelling," explains Rosenberg. "So I think that was incredibly convincing."
The work of the cast itself is remarkably gentle and empathic. Which is because, she explains, "We didn't direct the actors to give us big renditions as they might while bringing to life a shoe or a cloud. Here, they're incarnating not only people, but people who existed, so that gave a dramaturgical guidance. Also, 90% of Keira's recordings were able to be done with her co-stars, so they were in the booth together and could act with each other, which is so important for dramatic work."
In combining the pieces, Rana's deep understanding of storytelling through animation allowed him to work closely with the animators and supervise the storyboard process, whilst Warin, as a visual artist himself, brought a keen know-how into the project, intuitively handling elements of light and depth.
In fact, each individual involved in the 92-minute film connected with it in a deep, emotional way, says Rosenberg, and that was important in adapting what she considers the first graphic memoir. Salomon, after all, was terrified that she was going to succumb to madness while being persecuted, and her artwork – which memorialized key moments and people in her life while living in the south of France between 1941 and 1943 – was a way for her to prove that wouldn't happen.
"It's an act of resistance," says Rosenberg. "She painted her life story as she wanted to represent it. … We didn't always really know what she was depicting or what was actually historically true. So the word 'memoir' encompasses the storytelling in a contemporary way; you know, she painted these pictures, she gave people dialogue, she even had musical suggestions. It's a biopic, really, that uses her memoir as a vital source for information."
The Charlotte Salomon Foundation had script approvals – which was a relief to Rosenberg – and that helped in moments where it meant opting for Salomon's depiction, even if it might not have been true to life. So when it came to taking poetic license and cutting one moment for another, for example, Rosenberg says reminds that that was the artist's intention, as the title Life? or Theatre? suggests.
The production team behind the $14-million project, by the way, is an ample and impressive one. In addition to January Films, the production teams includes Jérôme Dopffer of France's Les Productions Balthazar and Eric Goossens and Anton Roebbens of Belgium's Walking the Dog studio. Dopffer was crucial in acquiring French financing for the adult-targeting project first pitched Cartoon Movie 2017 in Bordeaux, France.
The teams worked in association with Telefilm Canada, Trinity Media Financing, Umedia, Serendipity Point Films, Centre national du cinéma et de l'image animée, Eurimages, Crave, CBC Films, Ontario Creates, Screen Flanders, Région Nouvelle-Aquitaine and Flanders Audiovisual Fund.
Montreal's Xavier Dolan (Matthias et Maxime, Juste la fin du monde) and his producing partner Nancy Grant of Sons of Manual executive produced along with Morgan Emmery, Sylvia Geist, Jean-Charles Lévy, Cédric Iland, Bastien Sirodot, Robert Lantos, Jim Sternberg, Joe Iacono and Mark Musselman.
"It was incredible," says Rosenberg. "We laugh that it's all because of Charlotte, everyone came on board because of Charlotte. Even the challenges we had, we had a feeling Charlotte was sitting up there going, 'You're gonna tell my life story? Prove yourself!' Everyone brought different qualities. Xavier and his producing partner Nancy were particularly helpful, not only with bringing on the French cast, but their understanding of how to bring together a team, and their take on the script."
Elevation will release Charlotte in English-speaking Canada, MK2 Mile in Quebec, the Searchers in Benelux and Diaphana Films in France. Sierra/Affinity is the international sales agent.
As for what she hopes viewers will take away from Charlotte?
"Most artists don't make over 1,000 pieces in a lifetime, and she did that before she was murdered at the age of 26. I hope people recognize that and really look at her work and everything she contributed," says Rosenberg.
"Ultimately, Charlotte is a story of hope, because before her death, she realized herself in her voice. And we see that at the end of the film when she looks out at the sunset and notices its beauty. Despite everything that's going on, she can see the world around her and, in it, something that gives her hope and moves her. I want viewers to give this incredible, overlooked artist the recognition and the attention that she so richly deserves but, on a deeper level, I hope they walk out of it and feel her hope, because I also know so many people need it right now."
TIFF continues until Saturday (Sept. 18).
This story first appeared in the Fall 2021 issue of Playback magazine.