Three Canadian shorts; three different sales strategies
TIFF '21: Writer Kausar Mohammed and directors Albert Shin and Paul Shkordoff hope for sales, audiences and attention –  and hopefully interest in developing at least one project into a feature film. (Trigger warning: This story includes content about suicide)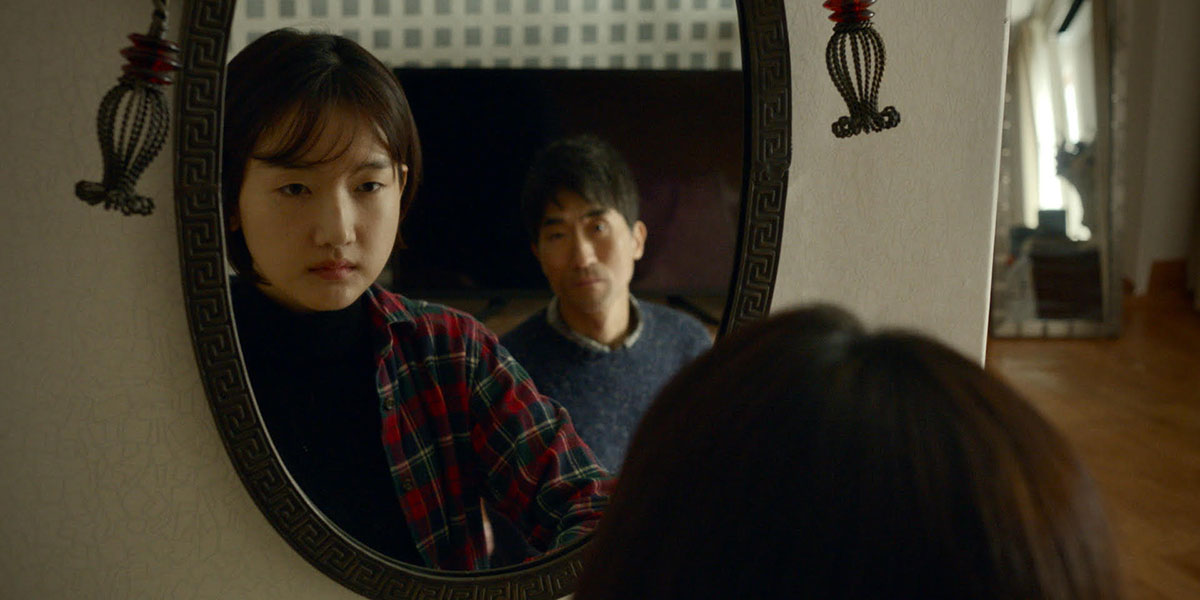 Three of this year's standout Canadian short films selected for the 2021 Toronto International Film Festival's Short Cuts lineup are doling out big, universal themes while presenting unique and diverse voices. While each film is different in tone and overall presentation, they're each hoping to attract varying levels of buyer interest on TIFF's international stage.
Together (Ham-Gye)
Director, writer and producer Albert Shin travelled to South Korea in order to shoot this short with funding from the Ontario Arts Council under his TimeLapse Pictures banner. The film centres on two strangers (played by So-yo Ahn and Jae-rok Kim) who meet up in a hotel room after making an online suicide pact.
The project first came to Shin when he was researching the 2014 film In Her Place. He came across South Korea's staggering suicide numbers, and was inspired to write Together in conjunction with his current feature.
The film shot at the end of 2017 at a hotel on an island bordering North Korea, where the 12-person crew spent three days sleeping on the floor of the same room they shot in, which Shin says is how seaside, vacationing Korean families would do it.
"The film was made in that spirit," says Shin. "It's a culturally specific thing and it was kind of fun to do. It was a way to remind myself that there's different ways to do things and to embrace the way people do things in different places. Because ultimately, everything is in service of me trying to get out of my comfort zone, push the boundaries of what I think I can do or what I'm trying to do, and to try to make something interesting."
Following the shoot, Together sat unedited for three years. Shin got busy with his next feature, Disappearance At Clifton Hill, and used a plethora of excuses to put off whittling the project down. In 2020 during lockdown he finally got down to business, cutting, cutting and cutting some more. What he emerged with was a stripped down take featuring a heightened sense of sound and universal characters that don't reveal too many personal details about themselves in order to appeal to the largest possible audience.
"The time allowed me to get there in an organic way. Without doubt it's a better film, because I went through this process and removed as opposed to trying to preserve things that maybe didn't ultimately work," Shin says. "There is a 30-minute version of this movie with these different scenes where you get to know the characters a bit more, but we stripped a lot of that away. In a way the less you knew, the more you knew and the more you projected yourself onto these characters."
At TIFF, Shin is hoping for a strong festival run as it world premieres, but at time of press was still undecided as to whether the ultimate goal is to work with a distributor sales agent or to tackle any potential deals in house at TimeLapse. "It's just a matter of how we want to do it, but we'd love to put it out there to the world," he says.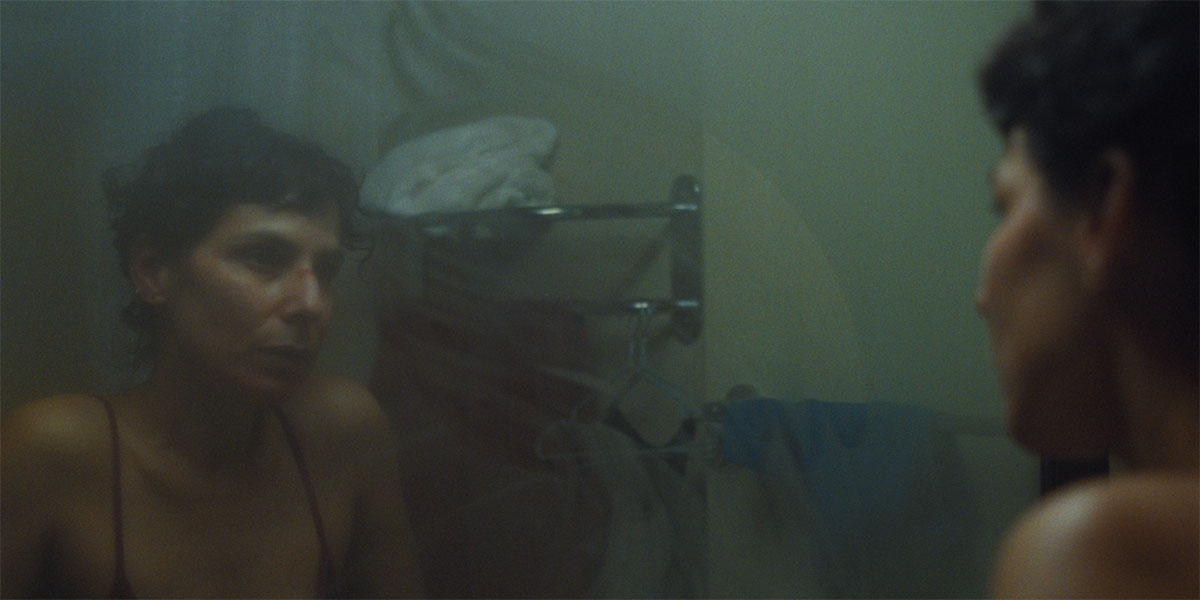 Twelve Hours
In 2020, Paul Shkordoff came across a series of selfies from healthcare providers around the world. The frontline workers were sharing photos during and after work shifts, and the images of worn, scarred and bruised faces from extensive mask-wearing burned in the director's head.
That image is one of many pandemic-reminiscent visuals found in Twelve Hours, the Sweet George Films TIFF entry that Shkordoff directed and wrote. Jason Aita, Shkordoff's creative partner, produces. As the title alludes, the movie offers a 12-hour snapshot in the life of a healthcare worker who is trying to fill her moments in-between the battle against COVID while cooped up in the hotel room she's taken residence in so that she can keep her loved ones safe.
In assembling the project creatives spoke with more than a dozen actual health care professionals in order to make the most realistic film possible. "I tried to not take too many creative liberties, honestly I didn't want to dramatize it even though it's a drama," Shkordoff says. "It felt like that would be a disservice to the experience itself."
In some ways, the Newmarket, ON-shot film is a time capsule of pandemic life, but in other ways it's an examination of the anxiety and emotional toll that comes from putting the demands and needs of others ahead of yourself. "We wanted to plant those seeds and have those signifiers to sort of date it because this is a very specific story, but I hope the problems that she's experiencing sort of move beyond the situation itself," the director adds.
The film is the second short in two years for Shkordoff, whose short Benjamin, Benny, Ben premiered last year at the Cannes Film Festival and was awarded Best Canadian Short Film at TIFF 2020. Following that accolade he wanted to experiment with something different, and Twelve Hours was a way for him to be constructive and to find something cathartic during the difficult time in lockdown.
Having already secured grant funding from the Ontario Arts Council and the Canadian Arts Council on a different COVID-centric script, Shkordoff and Aita went back and got the councils to sign off on this new direction. With additional funding from Toronto-based commercial production company OPC, Twelve Hours shot in two days with COVID safety measures in place.
Following the film's premiere at TIFF, Shkordoff says he would love for international audiences to see the project but admits it's less profit-oriented because of its stripped-down narrative approach, and more of a love letter to those who are living in this moment. "If this were to just exist in a festival world that is something we'd be comfortable with, so long as it can still speak to different audiences," he says.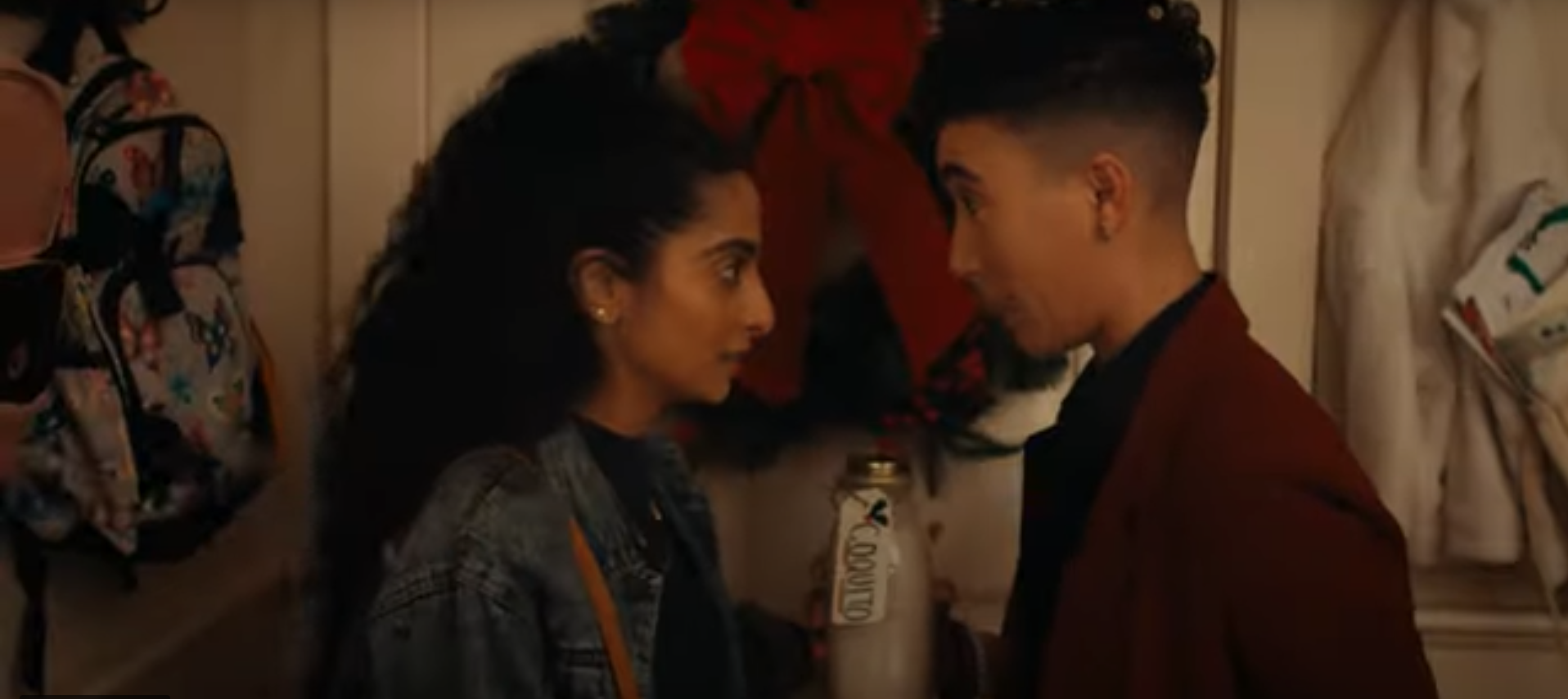 The Syed Family Xmas Eve Game Night
Kausar Mohammed began writing the story of a queer Pakistani Muslim woman bringing her Puerto Rican girlfriend home for the first time on the family's festive games night after she herself introduced her partner to her middle sister for the first time. As the youngest of three girls, Mohammed admits she's "obsessed" with her older siblings, and her head was spinning with a million scenarios of how things would go down.
A few of those ideas are now cemented as fictional reality in The Syed Family Xmas Eve Game Night, in which Mohammed also stars. A large portion of the Canadian-U.S. copro was funded by donations from members of Mohammed's community under the guidance of Speak Out, a non-profit that educates, inspires and empowers young people to become activists for social change. With that funding in place Mohammed and her partner Amalia Mesa-Gustin, who serves as one of the film's producers, were able to get other individual producers on board.
They were also able to enlist Canadian director Fawzia Mirza, who is one of eight women recently selected by the Academy of Canadian Cinema & Television for its fourth cohort of the Canadian Academy Directors Program for Women.
"Even while writing it and thinking about the film, the whole time the idea was to bring Fawz on board," says Mohammed. "Because having shared identities is a very special thing, but even more than that I've just always respected her work and what she does. When she came on board that's when the pieces of the puzzle came together. She elevated it to a level that was beyond our dreams."
"When she brought me her script, I mean I knew we worked well together," says Mirza, referencing the pair's 2019 short, I Know Her. "But it's not common and it's never happened to me before that there's a queer Muslim South Asian woman writer/star and me, a queer Muslim, South Asian woman director, and we get to collaborate on the same project."
Production took place in February 2021 in Los Angeles over two nights. While the team had a hard time sourcing Christmas décor two months after the holiday (the movie was initially scheduled to shoot in January), they saved money by shooting at the home of one of the film's financial backers. The result is a sharp and snappy comedy that plays more like a joyful pilot presentation than a short, and is full of vibrant and loving characters.
"We definitely have a dream of making the short into a feature, definitely had some conversations with folks about that and we're open to having more of those conversations," says Mirza. "Part of both of our missions is to centre the stories of women and non-binary folks, and to tell the stories that are out there in our communities but just aren't being shared onscreen. Oftentimes those intersections are considered too much. And we don't think any of it is too much."
Photos courtesy TIFF