Streaming deals drive WildBrain to revenue growth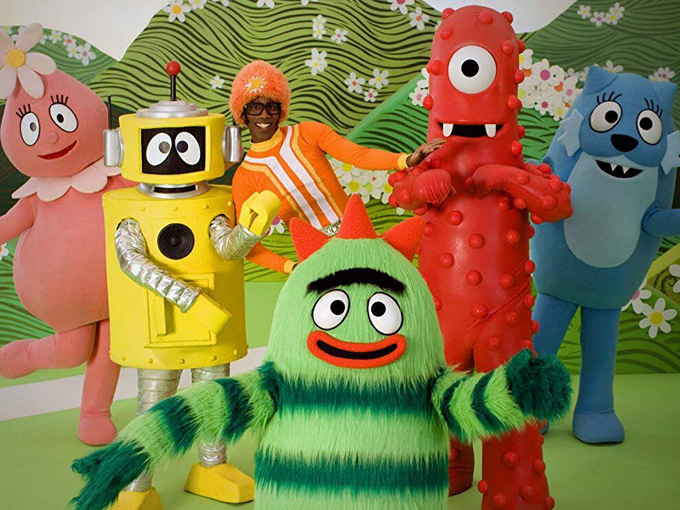 Recent deals for Yo Gabba Gabba! and Sonic Prime helped to up the company's total revenue by 6% to $452.5 million in fiscal 2021.
Thanks to a spate of recent streaming deals, WildBrain saw a 6% bump in fiscal 2021 revenue, pulling in $452.5 million compared to  $425.6 million last year.
In its latest financial report, WildBrain specifically called out deals with Netflix (Sonic Prime) and Apple TV+ (Yo Gabba Gabba!, pictured) as sources of growth. The company also highlighted its new content plan for Strawberry Shortcake, which will relaunch with a YouTube series dropping Sept. 18, a Roblox game and several CG-animated specials for an as-yet-unnamed streamer. WildBrain predicts that its pipeline will drive total revenue to around $480 million in fiscal 2022, according to a release.
Its content and distribution segment generated $185.1 million in revenue in fiscal 2021, a 27% increase from $145.2 million, attributed to a growing catalogue of new productions and library deals.
In Q4 2021, specifically, WildBrain's overall revenue climbed by 21% to $112.6 million, up from $92.9 million from the same period in 2020. Strong performances by WildBrain Spark and the company's CP business contributed to this quarterly increase.
WildBrain Spark's revenue grew by 81% to $11.7 million in Q4 2021, but for the fiscal year overall, its contribution was down by 27% to $45.8 million, due to the pandemic and YouTube's removal of targeted ads on kids and family content this past January. Last year was also difficult for the segment, which dropped by 64% in fiscal 2020 for similar reasons and drove a 3% year-over-year revenue loss for WildBrain overall.
The consumer products segment grew by 4% to $175.2 million in fiscal 2021 on the strength of the Peanuts brand.
Looking forward, WildBrain has plans to build a brand around the Akedo Ultimate Arcade Warriors IP through a multi-year content and licensing partnership with Moose Toys.
This story originally appeared in Kidscreen