maxine bailey wants to do a 'damn good job'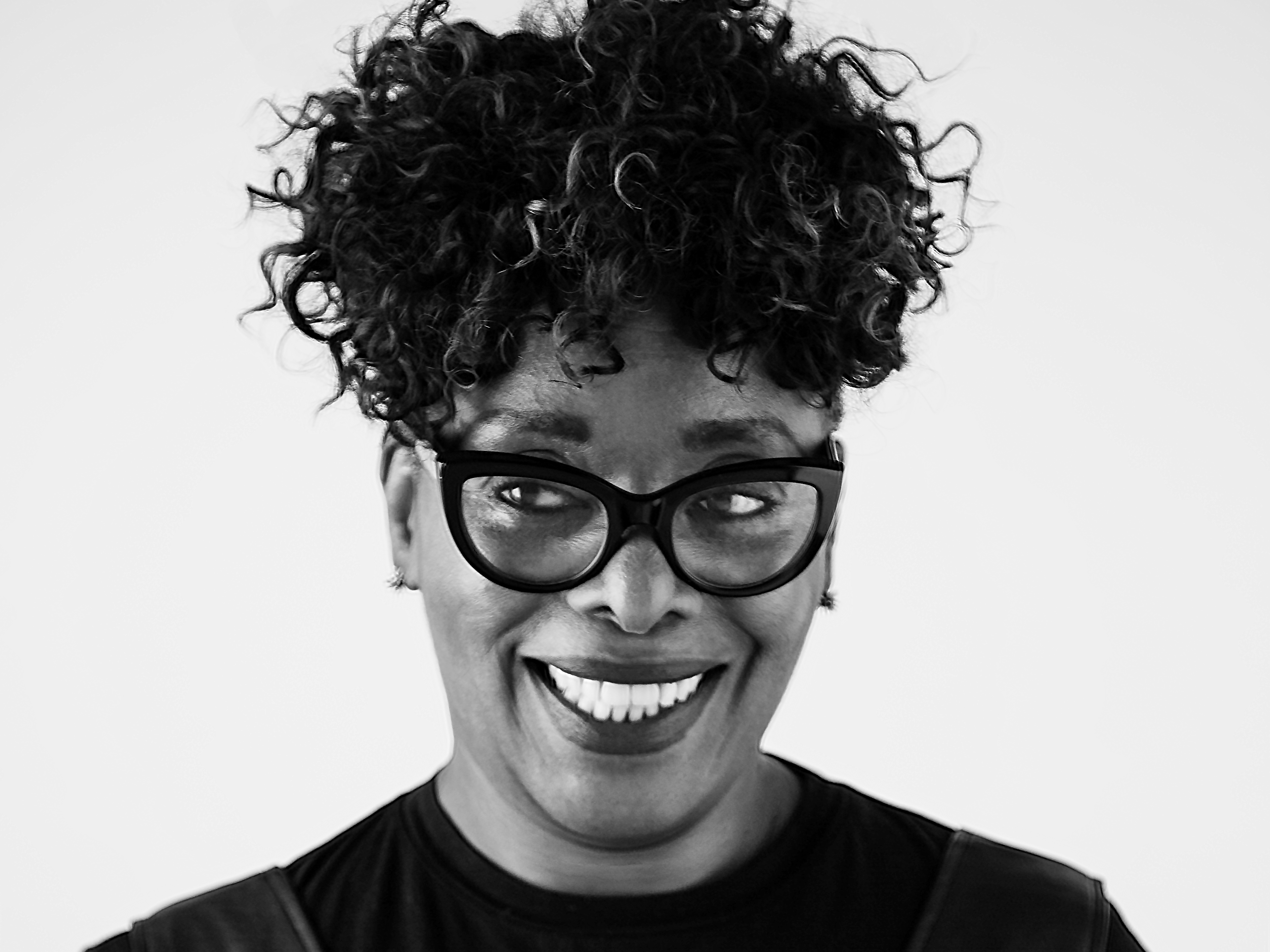 The Canadian Film Centre's new executive director talks soul searching, the responsibility of her new role and ambitions for a new iteration of the organization.
The Canadian Film Centre (CFC) made waves in April with the appointment of maxine bailey as its new executive director, replacing long-time head Slawko Klymkiw.
With the announcement, social media was awash with messages of congratulations and cheers, with the emphatic sentiment being that the CFC picked the right person.
Before joining the CFC, bailey – whose name is stylized without capital letters – spent 18 years working at the Toronto International Film Festival, most recently as its VP of advancement, before departing at the end of 2018.
And following a two-year break in which she sat on juries for film and literary awards, the veteran exec returned this spring reinvigorated and determined to effect change across the Canadian screen sector.
In one of the first interviews since her appointment, bailey spoke with Playback about bringing an equity-focused lens to her role, her goal to reshape the CFC, and projects she's working on outside the organization.
Playback: Why was this role right for you, and why was now the right time?
maxine bailey: When I left TIFF, I did some soul searching. I figured that when I went back to work, I wanted to be leading an organization where I had the autonomy to help impact or change the storytelling in Canada. My background has always been about trying to bring equity to situations, so I felt that if I was in charge of something, I could do that.
In my previous life I was a storyteller, a creator and I used to be in theatre. But I'm also a businesswoman, so I thought "how can I take all these great skills I learned at TIFF and bring them to another part of the arts world?"
What is your big-picture vision for the CFC? How do you plan to evolve the organization's community impact?
mb: I came into the CFC with some great ideas, or so I thought. However in talking to the board, staff and alumni, they also have great ideas for what we should do. My job as executive director is to take all these ideas in a big funnel and then distill them into three or four things that focus on what the CFC's future could be.
A really important part of the plan is to demystify the CFC, because I think if you stop 20 people on the street and ask them what the CFC was, is, or could be, you would get a myriad of answers. So we have to get better at telling our story.
We have to do a lot more work by inviting various communities to the table, including systemically excluded groups who might not have been part of the previous versions of the inner circle at the CFC. I'm trying to make CFC more accessible to all Canadian storytellers. If someone has a story to tell, I want them to know the CFC is here to help them tell it. I also want to find out from our various levels of alumni what they are looking for. We serve a number of groups and I want to do justice to all those people.
Ultimately, what I want to do is to tell everybody who we are, where we are, what we do, how we're going to do it – and how we can work together.
One of your main responsibilities will be to manage CFC's financial health. In the current climate, what do you see as the keys to achieving this?
mb: Firstly, it was hiring new fundraisers. I was able to hire E.J. Alon [as executive lead, creative impact, revenue], so that's a coup for us. I've worked with him in the past and I'm thrilled he said yes. He's focused, smart, knows how to raise money, and is a good manager.
The other thing that's a big focus for me is diversifying our revenue sources, and donor base – that's the fun part, because there are more and more people [from diverse backgrounds] who have money and like the arts. How can we not connect those dots, and bring them a bit closer to us? They're looking for organizations they want to champion, so I want to be front and centre and hopefully they'll want to support the CFC.
Are there any other things you have on the go?

mb: I'm also working as a story consultant for a new TV series, and I'm working on a film script.
Is there anything you can say about the TV series at this stage?
I don't think I can tell you yet. I'm very excited about it though. All I can say is that it was based on a book I read a few years ago.
And what about the film script?
mb: In my previous life, when I was in theatre, I wrote a script in the '90s with a friend of mine, Sharon Lewis. We're revisiting that script, updating it, and we're having the best time writing together. We wrote all through COVID. It's a really interesting process, writing when you can't be in the same room. We just received some impressive notes, and we think we're close – we've got about two or three more writing sessions, then we get to send it out.
What do you think is critical to the future success of the Canadian film sector?
mb: We know that the film industry needs to broaden its engagement with diverse communities. If you walk onto most film sets, [the lack of diversity] will be quite obvious. Up until now, I think there have been singular voices telling Canadian stories. I'm very interested in how I can help shift that, because equity, diversity and inclusion is my jam.
I'm also very cognizant, based on some of the young people in my life, that we've got a whole new generation coming up and they're addicted to their phones, their screens, games and all of that storytelling. I've got my daughter sending me TikToks, and the storytelling in these short little film clips is amazing. How do we get some of those people to tell stories?
Another thing I'm pondering is this: when I started looking at CFC alumni, I noticed that a lot of people who have come through the Centre are all now based in the U.S. In my mind, we have this Canadian creative brain drain. That's great and I'm very happy for them, but now we need to figure out how we get some of them to come back and share some of their knowledge, or actually create – once every couple of years – a project here. I'm interested in connecting those dots.
A long time ago I read – and I don't have a citation for this – that Colin Farrell used to insist that he have one project a year that was done in Ireland. He felt it was very important. I'd love to have that kind of equivalent, and I'd love if CFC could be the middle person there, working with our alumni.
It's not just our alumni though. I believe in celebrating all Canadian talent. There's something fascinating about being at the CFC, especially at this time, and helping discover new voices and celebrate talent.
And there's a weight to it, too, right? The changes I make at the CFC are going to be very important to the film industry. If not in this very moment, in our future storytellers.
Do you feel the weight of responsibility from the industry?
mb: Yes, I do. I'm a woman. I'm a woman of colour, a Black woman. I feel there are a number of communities looking to me for change, especially at this time. I also have the responsibility my parents raised me with – that if you're going to do something, you do it well. So I have my own [feeling] of "I've got to get this right, I've got to make some serious change," as well as the responsibility I feel to various communities.
The welcome I received online when the announcement went out was fantastic. But it was also like, "OK, there are a lot of people watching." I've had a lot of interaction with some racialized alumni who have said they're watching. I know that with every move I make, I might get a congratulatory email, or I might hear "you could have gone deeper, you could have done more."
More than anything, I'm happy to be here and to represent my various communities. I want to do a damn good job and have some fun while making some change.
Photo by Janice Reid. This interview has been edited for clarity. It first appeared in the Fall 2021 issue of Playback magazine.