Quickening director hopes debut feature expedites bigger opportunities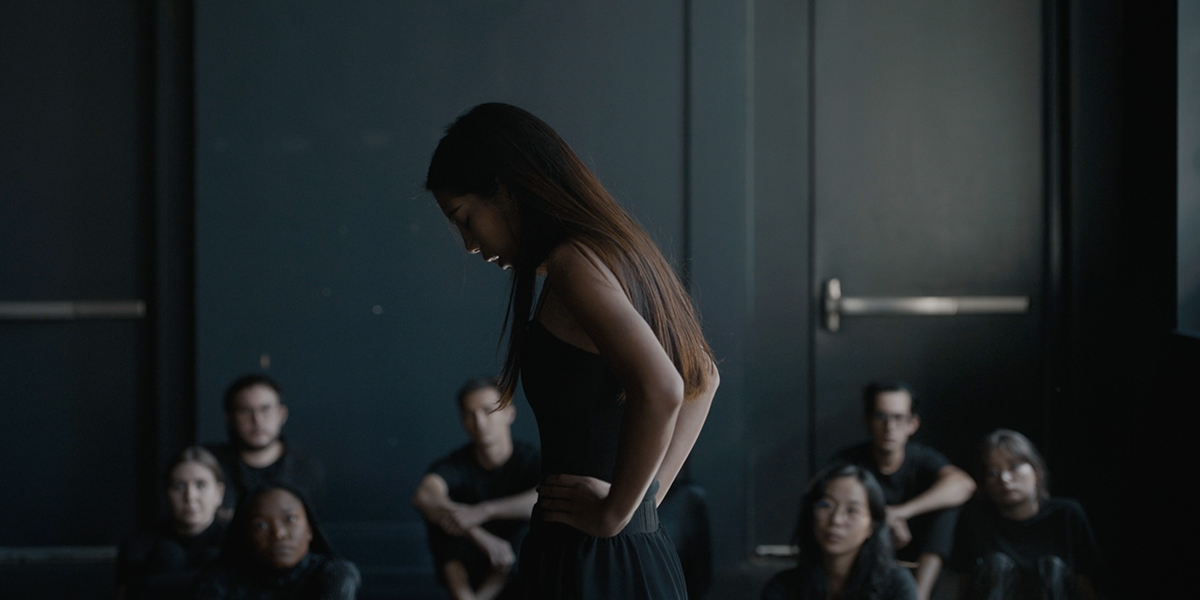 Pakistani-Canadian Haya Waseem's debut feature, world premiering at TIFF '21, portrays an immigrant family's Canadian dream – as she too aspires to break cultural confines and take on larger projects.
There's a palpable anxiety that ripples through Quickening, the debut feature from Pakistani-Canadian writer-director Haya Waseem. It's heavy in the punctuated breaths and close-ups of young star Arooj Azeem, who plays Sheila, a suburban Pakistani-Canadian teenager experiencing a coming-of-age familiar to most children of immigrants – though refreshing to the screen.
Waseem's feature debut – an official selection at the Toronto International Film Festival '21 as part of the RBC Emerging Artist series, and one of the Canadian titles to world premiere in the Discovery programme – is one of only eight films chosen by the youth-driven TIFF Next Wave committee.
For Waseem, who has previously occupied the world of short films and documentaries, finding financial support was an equally apprehensive process.
After receiving a sum through Telefilm Canada's Talent to Watch program, the team behind the film applied for various grants and received plenty of rejection before a grant from the Canada Council for the Arts came through. Waseem, producer Yona Strauss and cinematographer Christopher Lew hustled to collect support, ultimately working with a budget just under the $300,000 mark, and receiving distribution through levelFILM.
Making Quickening was a cathartic experience, one that borrowed significantly from Waseem's own life and identity straddling the East and West.
"If there is something that I'm experiencing or want to understand, the space of a narrative feature gives me time to explore that unlike any other format," she says. "It helps me adapt things that I'm maybe too embarrassed to talk to somebody about, or when there are certain emotional labels that I can put on it but they don't quite fit. Narrative feature is the largest canvas to explore myself in that way. Culturally, these are things that I'm trying to figure out, there's no easy answers for it and then it gets jumbled up because your identity is constantly changing, and that can be stressful and confusing or it can be a source of inspiration."
One that, in this case, takes us back to Waseem's early 20s, when she – and most us – was establishing who she was outside of family and home, and what she wanted versus what was expected. She began writing the story in 2018, and entered production in the fall of 2020.
"There are always pockets of ideas that I have brewing in my mind and then, at a certain point, when it's the right time to tell that story, two or three of those pieces come together and become the rough structure of the film," says Waseem. "The story of Quickening was always some part of me that I was revisiting mentally, because of the distance with time."
By zeroing in on Sheila's mental health struggle – how she begins to feel disconnected from reality, from friends and family, at the moment of her heartbreak – Waseem brings a fresh and much-needed component to well-tread themes. Her hope, she says, was for it to lend the story a "hyper realness" that brings her experience into sharper focus for audiences: "When the movie expresses anxiety, that gives me comfort, because there's a place now where it can exist and be expressed instead of being bottled up."
Lead performer Azeem is one of this year's TIFF Rising Stars, a distinction that has previously included Sarah Gadon (All My Puny Sorrows), Tatiana Maslany (She-Hulk) and Stephan James (If Beele Street Could Talk). For Waseem, she was a surprisingly easy find, as she knew Azeem when she was a child, and their fathers have remained friends.
"When I called her dad – who is also a filmmaker – about the movie, it turned out the whole family was there listening to the story, and they all related to it from their own perspectives," recalls Waseem. "I hadn't spoken to Arooj in 10 years, and she said, 'I know this story, I've experienced it.' It was a natural fit. She's very creative and expressive, and although filmmaking is in her blood, this was her opportunity to to do her part, to be an individual."
It wasn't only Azeem who helped bring the project together. Waseem's partner and cinematographer Lew, who she began making movies with years before, was essential, along with producer Strauss. As a trio, the three brought her story to life, and soon were joined by editor Brandon Mills, composer Spencer Creaghan and costume designer Courtney Mitchell, making for a small but sturdy core team.
An alumna of the Director's Lab program at the Canadian Film Centre (CFC), it feels particularly special to Waseem to have her first feature debut at TIFF, where it is an official selection and part of the RBC Emerging Artist series, and one of the Canadian titles to world premiere in the Discovery programme.
"I'm very excited, this is a huge platform, and I've learned so much along the process," says Waseem. But, she adds, "While we're lucky we have these institutions, before I was here, there were a lot of challenges in terms of access. Thankfully, now everyone is paying more attention and trying to support diverse filmmakers and voices, but it's always a push and pull. I had to be loud, I had to really say, 'I know I can do this, give me a chance.' That pushed me through certain doors, but that also gave me the opposite feedback, which was 'wait your turn.' So when we have facilities like Telefilm, CFC and TIFF for locals and especially for emerging voices, I say let these filmmakers chase after what they want, because wherever I saw those opportunities, that's what allowed me to be here."
In other words, Waseem knows that when it comes to marginalized filmmakers, although "we've been here, we are here," progress remains slow. With projects like hers, though, it may just, well, quicken. And lead to even bigger opportunities.
"I want to shoot 65mm like Christopher Nolan, I want to make a Marvel movie like Chloe Zhao and Bassam Tariq; that's what we're meant to be doing," she says. "That's why I was drawn to this, to make all kinds of movies and tell stories, that's the goal – for all of us."
Quickening made its digital premiere on Monday (Sept. 13) but screens again on Thursday. TIFF continues until Sept. 18.
 Photo courtesy TIFF