VIFF lineup includes five world premieres for Canadian features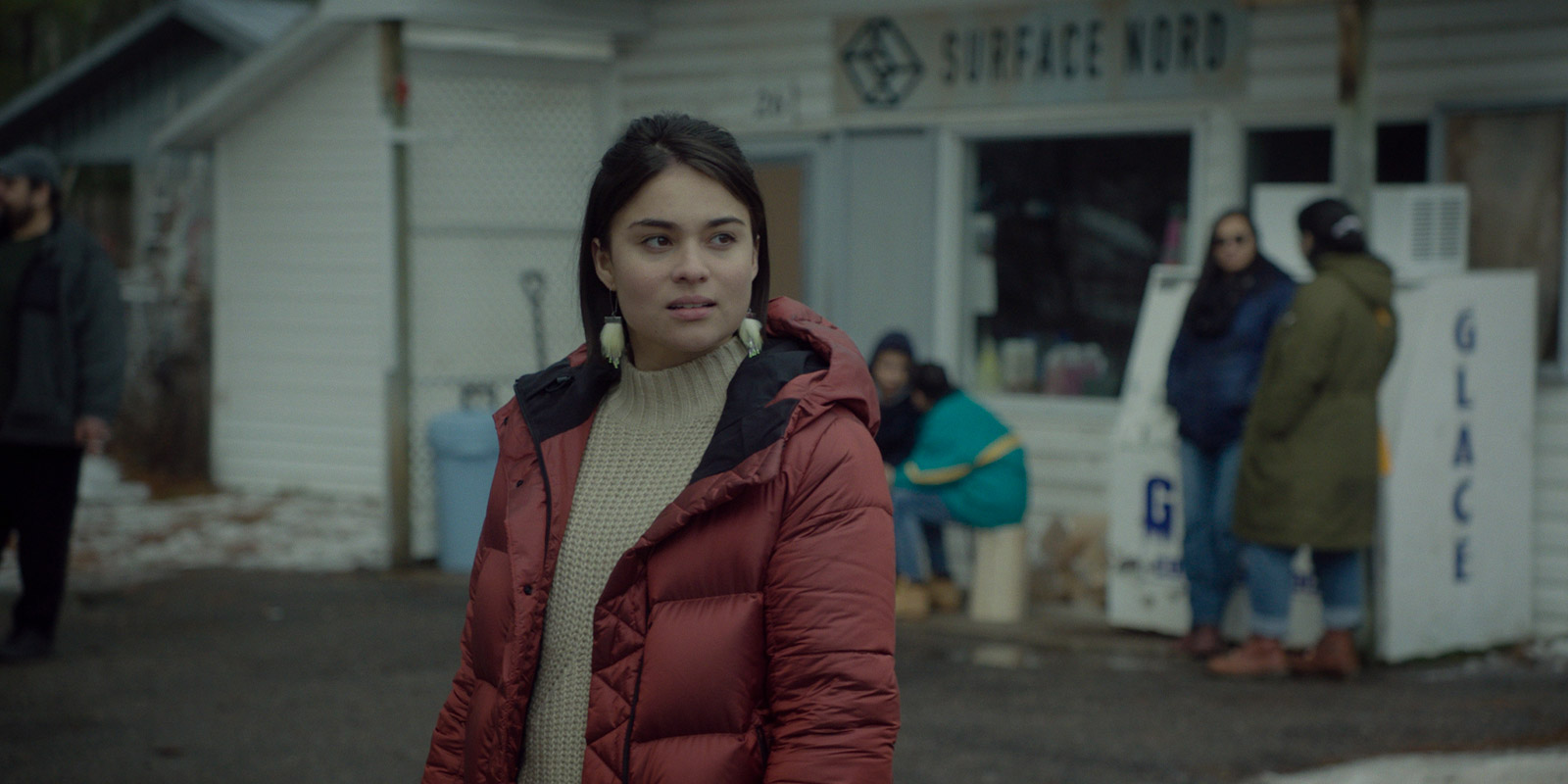 The festival will open with Will Sharpe's The Electrical Life of Louis Wain and close with Celine Sciamma's Petite Maman.
Canadian film will continue to have a strong presence at the Vancouver International Film Festival as the B.C-based event rolls out the lineup for its 40th edition.
This year's festival will screen 113 features and 77 shorts in-person this year, with select titles to screen virtually through its platform VIFF Connect. The talent behind the selections include 77 women directors and 28 BIPOC directors, with 33 Canadian features including work from women.
Five Canadian films are among the festival's 24 world premieres. Three features are from B.C., including Elizabeth Lazebnik's drama Be Still (Ceroma Films); Darkroom, which is written, directed, produced and edited by Lukas Maier; and documentary Handle With Care: The Legend of the Notic Streetball Crew directed by Jeremy Schaulin-Rioux and Kirk Thomas. All three films were selected for the True North section.
Other Canadian world premieres include Caroline Monnet's debut film Bootlegger (Microclimat Films; pictured), which was also selected for True North, and Alan Zweig's documentary Records (Primitive Entertainment), which screens in the M/A/D section.
The festival will open with the U.K. feature The Electrical Life of Louis Wain, directed by Will Sharpe, and close with French film Petite Maman, directed by Céline Sciamma. Michael McGowan's All My Puny Sorrows (Carousel Pictures) and Danis Goulet's Night Raiders (Alcina Pictures) are among the Canadian features to screen as special presentations.
The international world premieres at VIFF are special presentation The Sanctity of Space, directed by Renan Ozturk and Freddie Wilkinson (U.S.); José Luis Isoard Arrubarrena's Father Pablo (Mexico), Nikhil Mahajan's Godavari (India) and Kuba Michalczuk's The In-Laws (Poland) in Contemporary World Cinema; Tu Neill and Jim Speers' Ayukawa – The Weight of Life (New Zealand/U.K./Japan) in Impact; Danny Abel's The King of North Sudan (USA/China/Egypt/Thailand) in Insights; and Cassiana Der Haroutiounian and Cesar Gananian's Chants From a Holy Book (Brazil).
Of the 45 Canadian titles selected to screen in the True North section of the festival, Coextinction (Coexistence Films), directed by Gloria Pancrazi and Elena Jean will have its Canadian premiere and Émilie Serri's Damascus Dreams (Portage Films) will make its North American premiere.
Among the additional True North titles are Bretten Hannam's Wildhood (Rebel Road Films), Sean Stiller's Returning Home (Canadian Geographic Films), Randall Okita's See for Me (Wildling Pictures), Tyson Sadler's The Last Tourist (Born Explorer Films), Haya Waseem's Quickening (produced by Yona Strauss) and Thyrone Tommy's Learn to Swim (produced by Alona Metzer).
The Canadian shorts making their world premieres are Lauren Grant's Things We Feel but Do Not Say; Mina Shum's Without You; Asia Youngman's Hatha; Grace Dove's Kiri and the Girl; Lewis Bennett's Canucks Riot; Peter Brass' Indigenous Dads; Sara Wylie's News From Home; Elisa Julia Gilmour's On Either Side; Marie Farsi's Prometheus; Amanda Cassidy's Solitary Skies; Steven Davies' Tla-o-qui-aht Dugout Canoe; and Avazeh Shahnavaz's The Untouchable.
"Perhaps more than any other art form, film has helped us through these past 18 months," said Kyle Fostner, executive director, in a statement. "Isolated in our homes, we turned to movies for a connection to a larger world, full of perspectives, ideas, and culture. Our milestone 40th edition will be a celebration of cinema that shares the singular joy of experiencing incredible storytelling safely together, basking in the warm glow of the big screen. At the same time, we'll continue to offer the opportunity and accessibility gained with last year's model — with 85 percent of our festival's vast and varied offerings available online via VIFF Connect. And for the first time, a large selection of films will also be available online across Canada."
The full VIFF lineup is available here. The festival runs from Oct. 1 to 11.