Eight women directors selected for Academy development program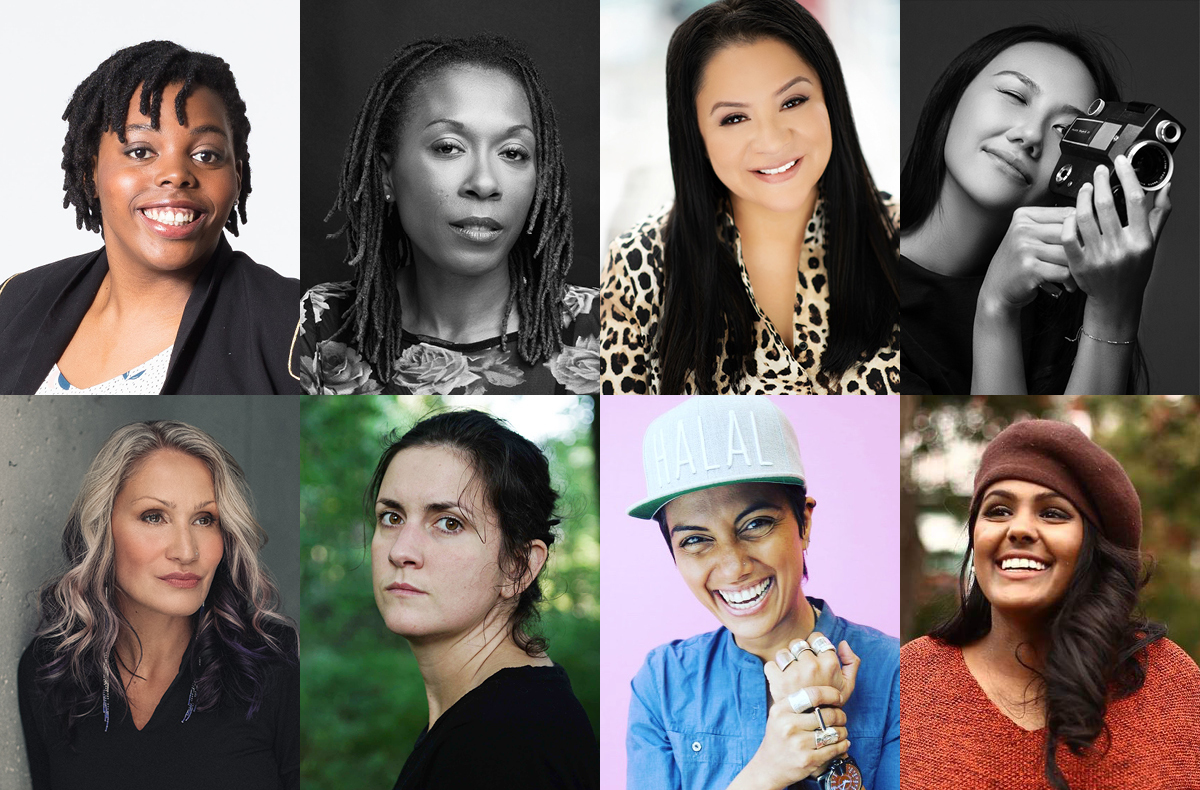 The fourth edition of The Canadian Academy's bilingual six-month program kicks off at the Toronto International Film Festival.
The Academy of Canadian Cinema and Television has unveiled eight participants for the non-profit's talent development initiative for TV and film directors.
The program has seen previous participants Kathleen Hepburn (The Body Remembers When the World Broke Open) and Alicia K. Harris (Pick) feted with Canadian Screen Awards for their projects.
The 2021 cohort for the Canadian Academy Directors Program for Women includes Ontario's Josiane Blanc (Tales of Ordinary Fatphobia); Fawzia Mirza (Hidden Canyons), a participant in Paul Feig's 2021 film incubator; V. T. Nayani (in post-production on This Place) current resident in the Directors' Lab at the Canadian Film Centre; and Katia Café-Fébrissy (previous fellow of the Netflix-BANFF's Diversity of Voices initiative and 21 Black Futures).
They are joined by two Indigenous filmmakers, B.C.'s Joy Haskell (2021 DoV participant) and Jules Koostachin (NiiSoTeWak) of MoshKeKo Cree and Attawapiskat First Nation. Both Koostaching and Alberta-based participant Yuqi Kang (A Little Wisdom) took part in the Toronto International Film Festival's 2018 Filmmaker Lab.
Quebec's Katerine Martineau – named Best Director for Girls Shouldn't Walk Alone at Night at this year's Canadian Film Fest – rounds out the fourth cohort.
Each participant will receive on-set placement to follow a director on a feature film or scripted series in production, as well as monthly online sessions with key industry players and a $2,500 honorarium. To build industry connections, they will be invited to this year's TIFF and Canadian Screen Week 2022, and a one-year voting membership in the Canadian Academy.
They were chosen by a jury of industry professionals led by the Academy's Nafisa Murji, director of talent development. The program is supported by Netflix, Pinewood Toronto Studios, Canada Media Fund, RBC Emerging Artists Project, Company 3, William F. White International Inc. and the Toronto International Film Festival.
"The Canadian Academy Directors Program for Women is an integral piece of the Academy's efforts to build a more equitable and diverse Canadian visual media industry," said Beth Janson, CEO, Academy of Canadian Cinema and Television, in a statement. "Supporting the voices of women and non-binary creators has never been more important, and we are honoured that this inspiring group of eight directors have chosen to grow their careers with us."
Twenty-two women have been through the program since it was launched in 2018.
The Academy supports other talent development programs for writers through the WarnerMedia Access x Canadian Academy Writers Program, and post-production via Women in Post, which provides higher-level industry access and professional development for emerging to mid-level creatives working in all areas of post production.
Pictured above: Josiane Blanc, Katia Café-Fébrissy, Joy Haskell, Yuqi Kang, Jules Koostachin, Katerine Martineau, Fawzia Mirza an V. T. Nayani.