For a decade now, Blue Ant Media has defied the traditional media landscape with optimism, risk-taking, and quiet but solid growth.
What began as a scrappy Canadian startup in 2011 has since transformed into a bona fide media enterprise with solid footing in the global space. Over the past 10 years it has expanded significantly, growing from a specialty channels business in Canada into a diverse company with offices in six countries, a vast global production operation and a distribution library with more than 4,000 hours of content, including the largest 4K natural history offering on the market through Blue Ant's global wildlife and nature brand Love Nature.
Blue Ant CEO and co-founder Michael MacMillan (pictured above) knew from the beginning that digital technology and viewer habits were on the cusp of massive change. As the former chairman and CEO of Alliance Atlantis Communications, he had been involved in bringing channels such as HGTV and Food Network into Canada. Now, he saw an opportunity to do what few others in the country were, during a time when the refrain "TV is dead" was a mantra: become a Canadian-based company that not only distributes content, but one that creates and owns its IP.
"There were all sorts of predictions of doom and gloom for the industry and for creators, but I thought they were dead wrong," MacMillan says. He notes that as a startup the company wasn't tethered to old strategies or technologies, and was able to push forward in new directions.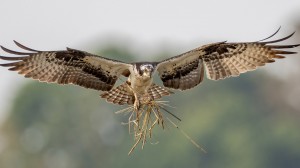 Creating clearly defined brands with expertise in a handful of factual categories through M&A growth was essential in laying the groundwork for what was to come. Over the first couple of years the company acquired and transformed Glassbox TV, HiFidelity TV, Cottage Life Media and Bold TV into strong brands including Cottage Life and Smithsonian Channel Canada. Three years in, the company invested in Omnia Media, rebranded Oasis HD to Love Nature, and committed to 4K programming, a risky venture no one else was investing in at the time.
Back then there were also few linear and streaming platforms available in Canada, and so in 2014 Blue Ant International was born with EVP Solange Attwood at the helm. The exec had previously made an elevator pitch to MacMillan (in an actual elevator), and they hit the ground running.
"Mike had always wanted to be an international company and in 2014 it was a great time to get in because the market was hot," Attwood recalls. "The path to success was very clear. We were able to partner with a lot of third-party producers who were making lots of internationally relevant television shows, which we acquired, and then launched in various markets around the world."
Today, Blue Ant International has transformed into a full-service entity including first-look development deals, content distribution, and financing opportunities with pre-sales and co-productions.
Ownership always remained key to that success. In the early days Blue Ant had a small content business based in Toronto to produce IP for Canadian channels like Love Nature, Makeful and Cottage Life. Acquiring international production companies was a natural way to extend Blue Ant's global reach, and by 2018 it had undergone significant expansion with the acquisitions of Beach House (Asia's largest indie and a growing attraction to international streamers), Saloon Media and NHNZ. (Blue Ant sold its majority stake in the latter company in February but retains a minority stake and a seat on the board.)
In 2016, it also launched adult animation company Look Mom! Productions with Josh Bowen as creative director.
However, while Blue Ant was solidifying its name in the international market, it was still missing a key territory: the U.S.
"It's a big priority for us," says MacMillan. "The U.S. is the centre of the universe when it comes to the film and TV industry. It's not only the biggest market, it's the most competitive market. And it's also the place where an enormous amount of programming that dominates many other markets originates from."
In 2019, Blue Ant Studios USA launched. That American expansion continues in earnest under the Blue Ant Studios banner, which was also created that same year and formalizes the company's entire production business under one umbrella. MacMillan had kept in touch with Laura Michalchyshyn, a transplanted Canadian living in New York, since their days together at Alliance Atlantis. Whenever they met up, they would discuss the evolution of the company.
"I told him, the growth opportunity that you've created globally, and in Canada, is amazing. [But] everything you're doing is going to have a certain level of growth until you hit the U.S. market," she recalls.
Michalchyshyn officially boarded the company in 2019 as co-president of Blue Ant Studios alongside Sam Sniderman, who had joined the company in 2017. Jennifer Harkness also came on board as SVP unscripted content in 2019 and, last year, Julie Chang was upped to the newly created position of EVP, international co-productions, reporting directly to MacMillan.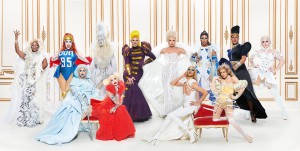 It's a necessary position for the evolution to come. While Blue Ant prodcos still produce shows for the company's ever-growing global channels, the majority of its business is now with external companies including BBC, Netflix, Crave and Peacock. The studio is focused on making topically relevant factual and scripted content for global audiences, and has seen success with recent titles like the docuseries Epstein's Shadow: Ghislaine Maxwell, and Playback's 2020 Unscripted Show of the Year, Canada's Drag Race.
In February, Blue Ant Media unveiled a strategic partnership with Julie Bristow's Content Catalyst Fund, in which the companies will work together to develop, produce and distribute female-generated, unscripted projects for the global marketplace.
This past April, Blue Ant Studios also announced a new development deal with Emmy-nominated, Atlanta-based producer Tamra Simmons (Surviving R. Kelly). The former BANFF content advisory board member will work with execs to develop three upcoming unscripted projects, identifying and exploring diverse storytelling.
"We're in a market that is being disrupted massively. The traditional model, which was dominated by cable and broadcast, is being blown up and in its place are these new services, which have different kinds of content and reach customers in different ways," says Sniderman.
"That's the biggest challenge that we face. The good news is that there's a lot more money going into content now than there used to be, and most of that new money is flowing into the independent sector, which is where we are. So if you can navigate the new buyers and those new relationships, you're actually in a much better position."
That growth also continues at home, specifically in the free, ad-supported streaming TV (FAST) space with the D.C.-based Love Nature and its hundreds of hours of natural history content that are now moving into the U.S. market via strategic AVOD and FAST launches. (The channel is currently available on more than 10 U.S. platforms.) The product's overall model reaches all pillars of what Blue Ant hopes to be: owning and acquiring its own IP, growing internationally, expanding platforms and emerging as a player for new production technologies and methods.
"No one was going for FAST right off the bat, everybody was putting library content on FAST," says Carlyn Staudt, global general manager of Love Nature. "Everybody was looking at me like, 'You're crazy. What are you doing? You're not going to go on the pay TV side?' And we said, 'No, we're charting new territory, we're going for it.' That has so paid off so far and I really anticipate that will continue."
Jamie Schouela, Blue Ant Media's president of global channels and media, has been with the company since 2013 and has rebranded eight channels in eight years, including Love Nature and BBC Earth.
Looking forward, he says the goal is to continue fostering strong brands that cater to specific passion audiences, specifically in the FAST space by offering a unique mix of content that differs from linear channels and reaches new, potentially younger audiences.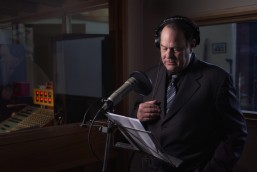 So far that strategy is paying off. BlueAnt's HauntTV and Crimetime offerings have both been consistently growing month over month since their respective launches, combining in Canada for 25 million minutes in June. Collectively, overall minutes watched have grown 235% since March.
That kind of diversity, both from a content and a geographic point of view, is what many of the company leaders feel has allowed them to thrive during the pandemic, when productions across the world essentially shut down. Blue Ant has continued its steady growth over the past year, and as it looks ahead the homegrown strategy remains focusing on opportunities beyond broadcasting and advertising revenues. That includes forays into digital spaces like its Animalogic and Mobile Syrup properties, as well as consumer shows.
"Consumer shows are probably the best focus group I've ever done in terms of really meeting and seeing your audience firsthand," says Schouela. "We can't wait until next spring to do this again post-COVID because we've missed this business the last couple of years… it's the best place to really understand what consumers love about the brand, what they don't like, what they're thinking about. We've gotten show ideas from that. It is the single best focus group we could ever do and it's a really good business as well."
MacMillan concurs Canadian growth will probably come from expanding the company's digital footprint and launching more consumer shows and live exhibitions. "Again, it's not being tethered to one single technology and not being beholden to one single business model. We're in the business of programming that has a longer life, that will travel well and be translated into other languages and that is suitable for various audiences," he says.
"Ten years in, we're a lot bigger than we obviously were, but we're still relatively small on the world scale. So we still are able to be agile and nimble, and zig and zag, which is pretty darn important."
Pictured (top to bottom): Michael Macmillan courtesy Christopher Wahl, Osprey (Love Nature; Photo credit: Thomas Koeck), Canada's Drag Race (Crave), Hotel Paranormal (T+E)