TIFF '21: Canadian filmmakers eye foreign sales
The Industry Selects program – curated by programmers for a second year – holds a level of critical clout with buyers and other international festivals, say Canadian participants.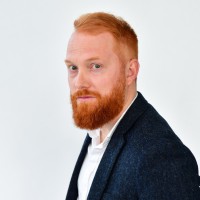 When the second year of TIFF Industry Selects kicks off at the Toronto International Film Festival, Canadian filmmakers are hoping to bolster foreign sales by getting their projects in front of more industry eyeballs, all while taking advantage of being a TIFF-recognized entry.
Indeed, giving a hand-picked number of films access to the TIFF market of buyers and agents was the main goal of Industry Selects when it kicked off in 2020. At the time, the festival only had capacity to accept 50 official selections as a result of the pandemic. A curated, market selection program was a way to increase sales opportunities and showcase a small number of films.
This year, the number of official selections has more than doubled to close to 200 but is still lower than pre-pandemic numbers, as organizers ensure there are enough screens and seats to show all films with social distancing measures in effect. As a result, they decided to roll 23 international titles – including three Canadian films: Carmen, The Last Mark and Night Blooms – into another round of Industry Selects.
"The goal is to provide content to buyers that excites them, and it also gives sales agents and producers an opportunity to ensure that their film shines in a market setting," says Geoff Macnaughton (pictured, right), TIFF's senior director, Industry & Theatrical Lead Programmer, Primetime. "It's a nice way to engage with and foster that sales relationship between producers and those buying content."
Gearshift Productions co-president Jordan Barker, whose film The Last Mark is one of the Canadian titles participating, reveals they initially applied to be a TIFF official selection. Although the film already has a Canadian distributor and the company is in negotiations with a U.S. distributor, the appeal of increasing foreign sales was enough to sell Barker and the rest of the team on the idea.
"It's hard enough to get a meeting with the distributors because they're running around looking at these films that have been selected for them by TIFF," Barker says. "This is another way that a sales agent or producer can say that their film has been selected by TIFF, with the modified TIFF logo on it."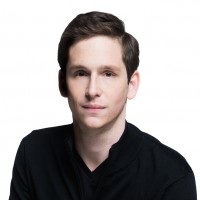 Jonathan Bronfman (pictured, left) of JoBro Productions, whose The Kid Detective was also an inaugural Industry Selects film in 2020, agrees the appeal of participating remains the TIFF moniker itself. When The Kid Detective was chosen for the Selects program, it already had deals in place.
"In the eyes of the buyer, the first year Selects and official selections all got blurred together and we still got the laurels. So it felt like we got all the credibility of having been at TIFF, despite having been in that section," he says, noting the selection status impressed their distributor, Sony. "Some people will just wait for the festival to screen, but we had the unique opportunity to get on a lot of screens because Sony then took the film out on 860 screens in the U.S. when they bought it."
"Sometimes market selections get a bad rap," says 1976 Productions chef d'entreprise Nicolas Comeau, whose Saint-Narcisse was another 2020 Industry Select. "In certain festivals with markets anybody can just apply to have a market screening if they pay a fee. But this is curated with a limited number of films, which makes a big difference. So it gives the market selection an aura of respectability and seriousness. I think it's a great initiative on their part."
Producer Loretta Todd (pictured, right), whose Monkey Beach was among the three Canadian projects selected in 2020, agrees the clout and potential for international buyers was the appeal of participating, given that she had previously struck national deals with entities such as Bell Media in order to secure production financing. Following TIFF, several programmers from festivals around the world, including Korea, contacted her about premiering at their events. All of the attention at those festivals led to her securing a brief, independent theatrical screening deal with Cineplex before the Crave streaming window kicked in.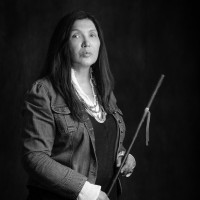 Todd admits she would have liked to be in the regular TIFF program (post-production wasn't complete by the application deadline), but she too feels that because the program is still curated by programmers, it holds a level of critical clout with buyers.
"It still has a decision process, it's not just a group of random films," she says. "Monkey Beach met their evaluation. It would have been nice to be in the regular program because I think it would have gotten more publicity and that's certainly what happens when you're in the regular program, but because of COVID festivals are changing."
In addition to generating potential sales, Industry Select films also have more subtle advantages. By participating in the program they are still eligible for a World Premiere at another festival, for example. The participation fee is also lower than official selections, as it essentially covers the costs of promotion and the screening platform.
There remains confusion among industry insiders on how films qualify and are selected for the program. According to Macnaughton, programmers are looking for an audience-friendly title that "excites" potential distributors.
"It has to be of a specific quality that excites our programmers, who have various degrees of curatorial experience," he says. "And it has to be something that will be exciting for buyers and makes sense for buyers to see. Showing something that has worldwide distribution just doesn't make sense because their goal for participating is the press attention and public attention versus sales, and a lot of our official selections have that in place."
Macnaughton adds there have been few changes year over year to the program – save for the films themselves – because it strikes the right balance: TIFF's international sales agent partners appreciated the opportunity for their films to have a spotlight, while buyers valued access to an increased number of content options.
"Many buyers are looking for something very specific, looking to fill slots with specific territories, looking for specific genres," Macnaughton says. "Industry Selects has that kind of diversity, not only behind the films in question, but also in the types of stories being told, and the types of audiences that may be attracted to those stories."
Looking ahead it's hard to discern whether there will be a need for such a program at TIFF 2022. But Macnaughton said he believes a market program is a beneficial way to involve more filmmakers. It's also advantageous for buyers who are plotting strategies for the next two years.
"There is always a need from a sales agent perspective to ensure their content is getting in front of buyers, and festivals and markets are kind of the great way to do that," he wraps. "There will also always be a need for buyers to access interesting content with a curatorial stamp on. It still means a lot."
Image courtesy of TIFF, photo by George Pimentel