TIFF '21: Filmmaker Lab, Talent Accelerator and Rising Stars picks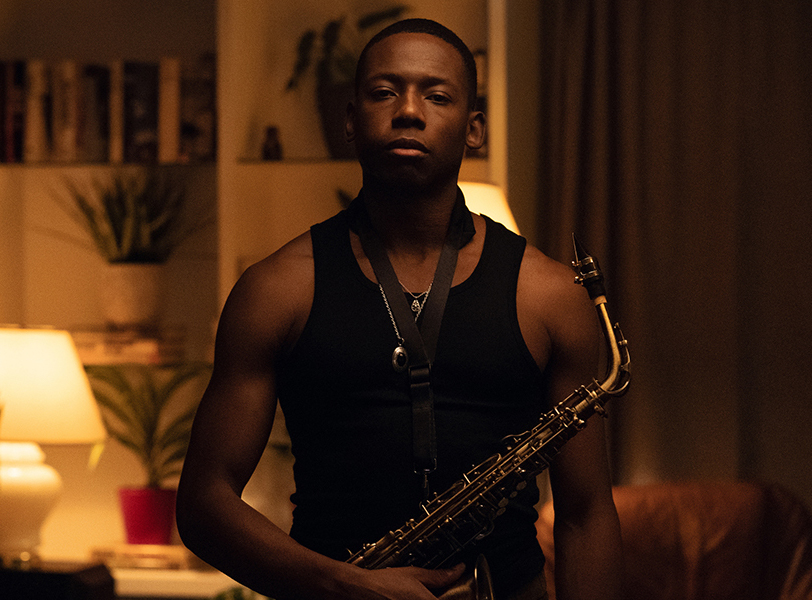 Two Learn to Swim actors chosen as Rising Stars while Sing Me a Lullaby 's Tiffany Hsiung and Finding Sally 's Tamara Dawit among 10 Canadian filmmakers chosen for the annual Filmmaker Lab.
The Toronto International Film Festival (TIFF) has unveiled the lineup for its talent development programs, with documentary director Tiffany Hsiung (The Apology) and director-producer Tamara Mariam Dawit (Finding Sally) among 10 Canadian filmmakers chosen for the annual Filmmaker Lab.
Peabody Award-winner Hsiung is also a juror in the festival's Short Cuts programme which will pick winners for Best Film, Best Canadian Film and the Share Her Journey Award. Hsiung won the latter award, introduced in 2020, and a $10,000 prize for her short Sing Me a Lullaby.
Now in its 17th year, the four-day Lab program brings 20 emerging directors, the additional 10 coming from across the globe, together with accomplished international film professionals and speakers for private workshops and masterclasses. It runs Sept. 8-11.
Other Canadian participants include Toronto-based Nigerian-Canadian playwright and filmmaker Omolola Ajao (YYZ) and writer/director/actor Adrian Wallace (Black Sun), two contributors to the six-film anthology Being Black in Toronto which took Best Direction, Documentary Series at the 2021 Canadian Screen Awards. Representing Quebec are Marianne Métivier (She Who Wears the Rain, "Celle qui porte la pluie"), Zoé Pelchat (Dominos) and Brazilian-born Jorge Camarotti (Kinship). Returning after previously premiering projects at TIFF are Winnipeg's Ian Bawa (Strong Son in 2020), B.C.'s Justin Ducharme (The Dancer in 2019) and N.Y.-based Canuck Harry Cepka (Raf in 2019, also a nominee for TIFF's Best Canadian Feature Film that year).
The international cohort includes Australia's Vonne Pataig, co-writer and associate producer of the Filipino-focused TV dramedy The Unusual Series which was just acquired by Bell Media. The series had its international premiere last week (Aug. 27) at French TV festival Series Mania, where it screened in the International Panorama competition against Canadian titles Sort Of (Sienna Films) and Bête Noire (Encore Télévision). Other global participants in the Lab are Zayn Alexander (U.S.), Enrique Buleo (Spain), Jaione Camborda (Galicia), Gunhild Enger (Norway, Sweden); Jessica Barclay Lawton (Australia); Rachel Moton (U.S.), Vitória Vasconcellos (Brazil, U.S.), André Hayato Saito (Argentina) and Minos Nikolakakis (Greece), whose first feature Entwined premiered at TIFF in 2019.
Their mentors are White Tiger producer Ramin Bahrani (a Talent to Watch governor in 2014), director Tracey Deer (Beans), acting coach Miranda Harcourt (Mr. Corman), and Indian director Sanjay Sharma. Guest speakers are Dutch-Palestinian director Abu-Assad, French director Mia Hansen-Løve, Mohawk actor/writer/director Kawennáhere Devery Jacobs (Rhymes for Little Ghouls), Brazilian-American filmmaker Alexandre Moratto, U.K. director Edgar Wright (Shaun of the Dead) and Tom Grievson, from the U.S. subscription film viewing service Fandor.
Three of the Canadian Filmmaker Lab participants are also getting a year-long experience through the Talent Accelerator with a goal of fast-tracking their development. Ajao, El Abed and Dawit will participate along with producer Shehrezade Mian (Concrete Valley) and writers Yasmine Mathurin (who won a special jury prize at Hot Docs for 2021′s One of Ours) and Mayumi Yoshida (known for her role in The Man in the High Castle) have been selected to participate.
This year, there is some additional sparkle to the Rising Stars program as it celebrates a 10th anniversary. TIFF has spotlighted talent from several Canadian films making their world premiere: Arooj Azeem, from Pakistani-Canadian writer-director Haya Waseem's English-Urdu debut feature Quickening, and Phillip Lewitski from Nova Scotia's Two-Spirit L'nu writer-director Bretten Hannam's English-Mi'kmaw Wildhood. Emma Ferreira and Thomas Antony Olajide are selected from Thyrone Tommy's Learn To Swim. 
Also chosen were Jaden Michael from Ava DuVernay's Colin in Black and White, Amber Midthunder from U.S. director Steve Pink's The Wheel, Dimitrius Schuster-Koloamatangi of New Zealand's multi-director effort The Panthers, and Karam Taher from Amman-based director Darin J. Sallam's debut Farha.
"Removing barriers for creators, storytellers, and performers so they can continue developing their voice and realizing their vision is a key part of TIFF's mission," said Geoff Macnaughton, senior director, Industry and Theatrical. "Our Talent Development programs provide carefully curated labs, access to resources, and financial support to help accelerate the careers of filmmakers, screenwriters, and actors refining their craft in tangible ways."
The 46th annual event runs Sept. 9-18.
Photo courtesy of TIFF