WildBrain greenlights new series from Shaftesbury, Aircraft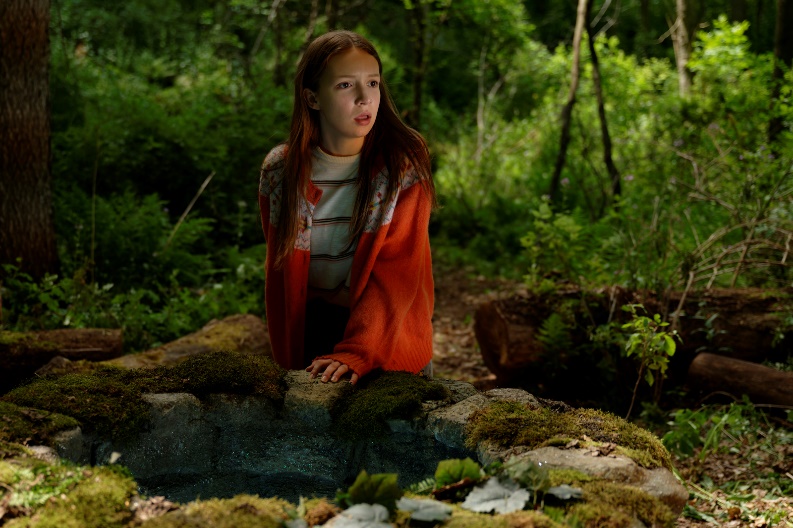 The broadcaster has rolled out its greenlights and acquisitions for the 2021/22 schedules on Family Channel and Family Jr.
WildBrain Television is growing its content offering with new greenlights and acquisitions that will debut on Family Channel and Family Jr. starting this fall.
WildBrain Television has ordered live-action series Ruby & the Well (pictured) from Toronto-based prodco Shaftesbury (Murdoch Mysteries). This 10 x 44-minute series revolves around a teen who discovers a well that grants wishes, a power she uses to help others and protect her new home. It's in production and will premiere on Family Channel in 2022.
The Halifax-based broadcaster has also greenlit a 2D-animated comedy called Summer Memories from Kelowna- and Toronto-based studios Yeti Farm Creative, Aircraft Pictures and Israel's A&N Productions. Targeting viewers ages six to 12, the 20 x 22-minute series follows a trio of best friends as they recall memories from the best summer of their life, which only happened a few weeks earlier. Adam Yaniv created this show, which is inspired by his 2018 Nickelodeon animated short of the same name. Family Channel will premiere it next summer.
WildBrain has ordered four new 11-minute Denis and Me specials for Family Channel from Headspinner Productions after picking up the show they're based on — and global distribution rights — in May. Aimed at six to 11s, the comedy series stars Denis and his cat as they get into unusual situations and become better friends.
On the acquisitions front, WildBrain picked up Fresh TV/WexWorks Media's CG-animated series Lucas the Spider (26 x 22 minutes), which Cartoon Network and Boomerang greenlit in 2020. Based on the Lucas the Spider YouTube shorts—which Fresh TV acquired in 2018—the show follows along with a tween arachnid as he explores the world. It will crawl onto WildBrain's Family Jr. preschool channel this fall.
WildBrain has also acquired Lambur Productions' live-action musical Take Note, which NBCUniversal's streamer Peacock ordered in June. The 10 x 22-minute scripted series see tweens compete in a singing contest, and will premiere on Family Channel in winter 2022.
Filling out the lineup, Aircraft Pictures' live-action musical Holly Hobbie gets a third season renewal for 10 new 22-minute episodes. A co-pro between Aircraft, Cloudco Entertainment and WexWorks Media, the new season will continue the story of aspiring musician Holly as she works to grow her following while balancing everyday life. Hulu ordered the series in 2018.
WildBrain's new lineup also includes the previously announced preschool series The Fabulous Show with Fay and Fluffy from Lopii Productions, which will premiere in early 2022. The 26 x 11-minute cabaret-style show stars a pair of drag performers as they read books to kids to foster a love of reading and inclusivity.