Asian Canadian Film Alliance gets to work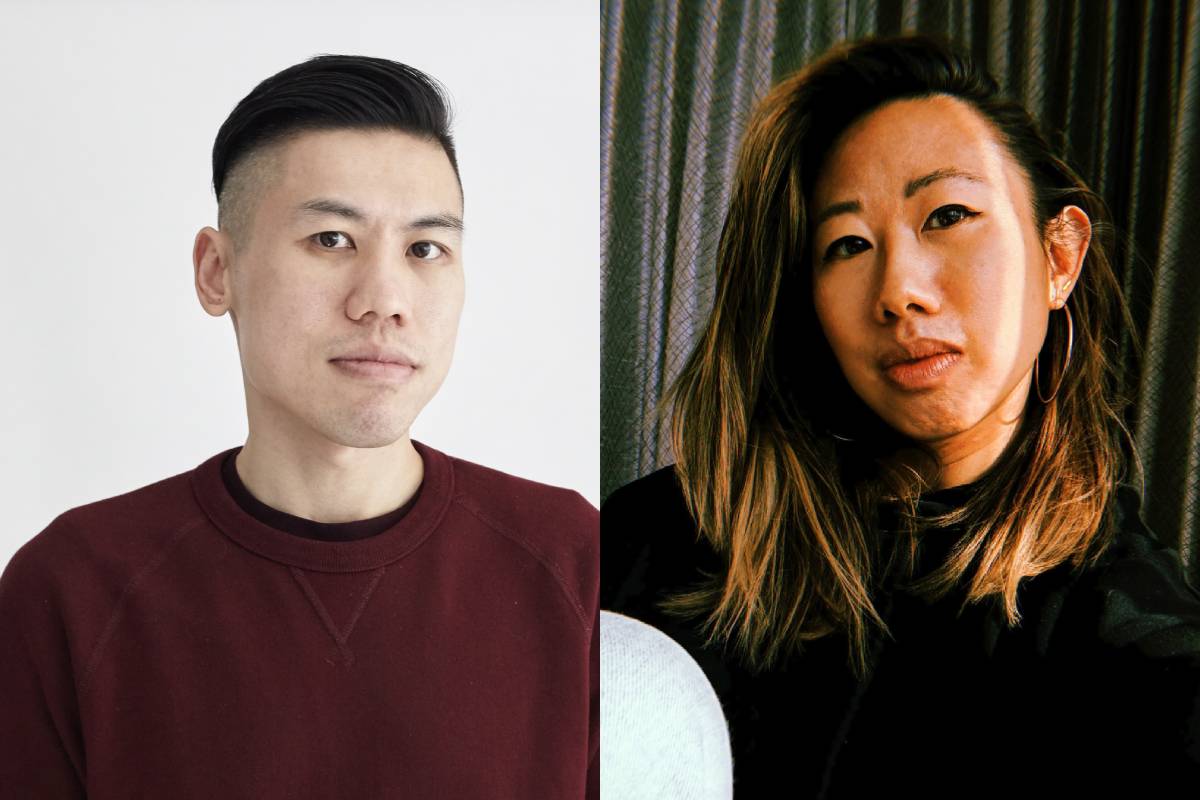 Co-founder and White Elephant filmmaker Andrew Chung speaks about the origins of the new organization ahead of its first moderated panel discussion.
A s Canada's screen sectors continues to evolve to meet the needs of all members of the industry, the Asian Canadian Film Alliance (ACFA) has formed to support one of Canada's largest populations.
The inequities felt within Canada's Asian screen community hit a tipping point in May this year in the wake of the cancellation of CBC comedy Kim's Convenience. A number of comments from the cast members such as Simu Liu and Jean Yoon revealed a lack of Korean representation behind the scenes, apart from series co-creator Ins Choi, who departed the series after five seasons.
"There was a real need for us to come together as a united front," co-founder and Toronto filmmaker Andrew Chung (pictured, left) tells Playback Daily. He formed the organization with his sister Melanie Chung (pictured, right), a director on the upcoming CBC Gem series Hello (Again), created by Nathalie Younglai and Liu.
Chung says the Asian screen community felt that too many experienced filmmakers and producers were hitting a wall within Canada's industry and not getting enough opportunities for advancement. As a result, filmmakers such as Montreal's Quentin Lee (White Frog) are forced to go to the U.S. to make a career.
Lee says that despite his first feature Shopping for Fangs – which was co-directed with Justin Lin (The Fast and the Furious franchise, Star Trek Beyond) and featured one of John Cho's first theatrical roles, landing a spot at the Toronto International Film Festival – he has received almost no financial support within the Canadian screen industry to produce film or TV series since 1999.
Chung says he has worked in the industry for more than a decade and is currently shopping his first feature-length film White Elephant in the film festival circuit. The film, which is written, directed and produced by Chung, is set in 1996 and follows an Indo-Canadian teen girl whose innocent crush on a local white boy creates a cultural divide between their group of friends.
White Elephant won four awards at the 2020 Reelworld Film Festival, including Outstanding Feature Film, Standout Feature Film Writer and Standout Feature Film Director for Chung, and Standout Feature Film Actress for Zaarin Bushra.
"The argument we often hear is that we're not qualified," says Chung. "We don't have the resume or the experience to be elevated to that level."
Lee and Chung are among nine speakers at the upcoming panel discussion "Achieving Equity for Asian Canadians in Media," sponsored by organizations such as the Canadian Media Producers Association (CMPA) and presented by the ACFA, to discuss how Asian Canadians are seeking sovereignty and equity within the screen industry. The panel takes place tomorrow (Sept. 1).
Lee is the moderator, while Chung is a panelist alongside DGC National president Warren P. Sonoda (Things I Do for Money); Kim's Convenience's Yoon; director/producer Adeel Suhrwardy (Mangoes); producer Teresa M. Ho (Frankie Drake Mysteries); Arshad Khan (Abu), producer, director and Mosaic International South Asian Film Festival director; Vancouver Asian Film Festival founder Barbara Lee; and director and producer Jason Karman (Golden Delicious).
Chung emphasizes that the AFCA aims to support the wide Asian diaspora, which encompasses approximately 17% of Canada's total population, according to Statistics Canada. Its communities range from East Asia (China, Japan and Korea); Southeast (Vietnam, the Philippines, Thailand); South (India, Nepal, Pakistan); Central (Afghanistan, Uzbekistan) and West (Iraq, Lebanon, Syria).
The ACFA is currently developing workshops and mentorship opportunities for members of the community, and are seeking mentors and potential partner organizations to support its efforts. Chung says the organization's long-term goal is to provide financial support to filmmakers and work with the government to help support the Asian screen community.
Chung says the goal of these programs is to ensure that when a future Canadian film or series is hiring its creative teams there will be plenty of trained and experienced members of the Asian community ready to get to work.