MELS adds three to executive team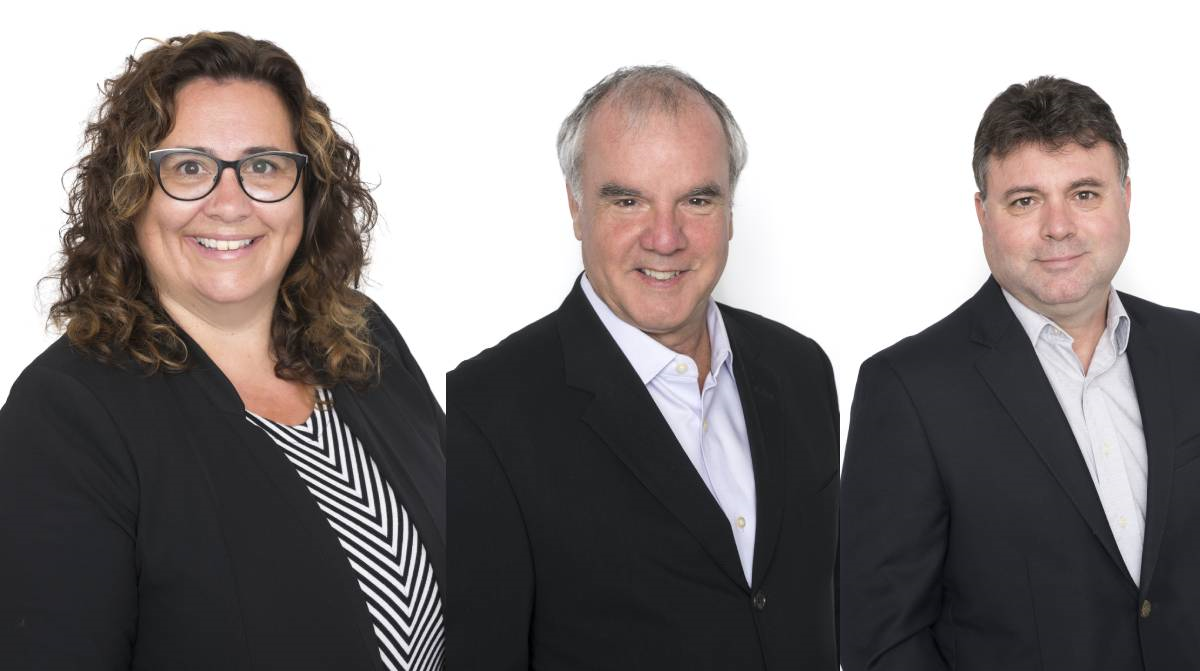 The appointments come as the company is making a major technological shift with its virtual production initiatives for both the local and international film and TV projects.
Quebec-based post-production and VFX house MELS has added three new senior management appointments to support its push to host more big-budget productions and increase its post-production slate.
Richard Cormier was promoted to VP, digital creative services, while Fréderic Boucher was upped to VP, equipment rental operations, and Julie Brabant joins the company as senior director of operations. The three appointments are effective immediately.
Martin Carrier, president at MELS, tells Playback Daily the company "is experiencing sustained growth as well as having entered a major technological shift with its virtual production initiative." MELS operates soundstages, provides equipment and post-production and visual effect services, and has opened a virtual production stage in Montreal.
"We have a clear strategic vision for the coming years and these three appointments will help us execute on it," Carrier said in a statement. "Julie, Richard and Fréderic have the expertise and agility to develop MELS' reach to its full potential on the local and international scenes."
In his new position as VP, digital services, Cormier picks up responsibility for the visual effects department. He was previously executive producer of virtual production – will continue to work in that role also. Cormier has been with MELS since late 2020.
While Boucher – as VP, equipment rental operations – adds the lighting, grip and cabling departments to his responsibilities as his role expands beyond the camera rental department. Boucher has been with the company for 30 years.
Meanwhile, as senior director of operations, Brabant will oversee operations management of generator activities, the production mobiles service and the company's vehicle fleet. Brabant was previously at TVA where she worked as director of technical operations, and held key positions at Radio-Canada, Global and Télévision Quatre-Saisons.
This summer, MELS announced a $75-million project which will add 160,000 square feet of studio space to attract more tentpole movies and mega-budget TV series. The company also received an Epic MegaGrant from Epic Games and says it will use the support to further development of its virtual production initiatives.
International projects that have filmed at MELS in recent years include Transformers, the new Home Alone film, Midway, Bold Type, X-Men: Dark Phoenix, X-Men: Apocalypse, Quantico, Snow White, The Day After and The Mummy: Tomb of the Dragon Emperor.
Pictured (L-R): Julie Brabant, Richard Cormier and Fréderic Boucher