BIPOC TV & Film launches showrunner training bootcamp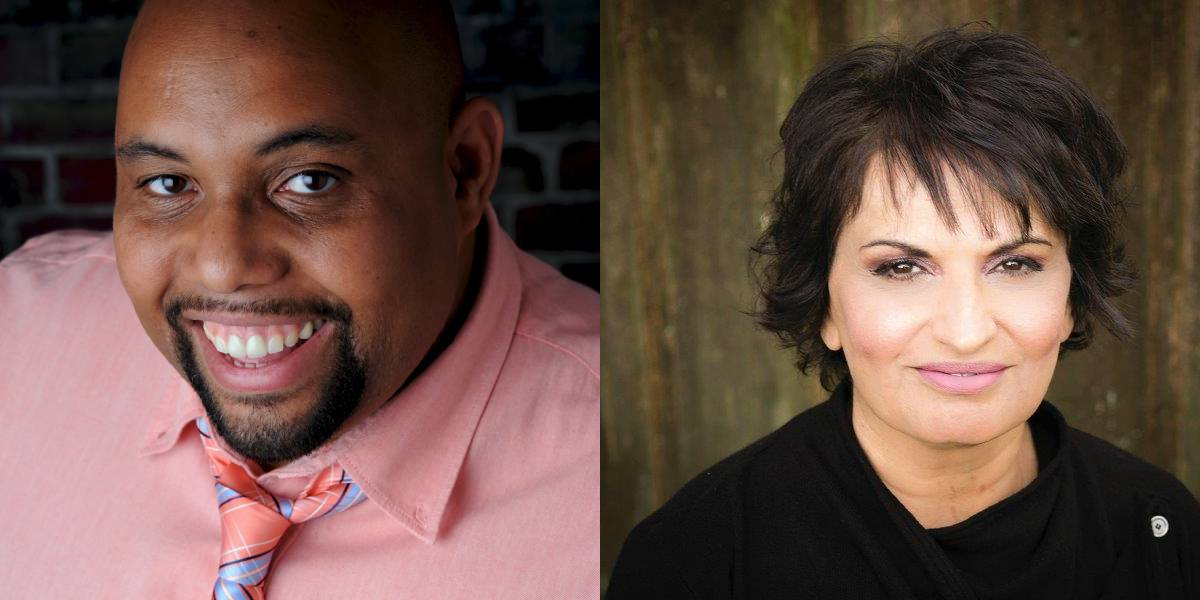 The non-profit plans to train up to 50 Canadian BIPOC writers under the leadership of writer and executive producer Anthony Q. Farrell.
BIPOC TV & Film has announced the launch of its inaugural Showrunner Training Bootcamp, a workshop for mid-to-upper level Canadian writers and creators looking to learn more when it comes to best business practices and managing relationships in the art of showrunning.
In its first year, the bootcamp aims to train up to 50 Canadian Black, Indigenous and person of colour (BIPOC) writers under the leadership of writer and executive producer Anthony Q. Farrell (Overlord and the Underwoods), who co-created the program alongside fellow scribe and EP Jinder Oujla-Chalmers (Combat Hospital), of Inner Vision Productions Inc., with support from BIPOC TV & Film.
The intensive course includes special guest instructors and panelists from Canada and the U.S., and covers managing and staffing writing rooms, managing production and post-production schedules, as well as relationships with stakeholders, including production companies and broadcasters. There will also be hands-on teaching as participants have the opportunity to observe Farrell on-the-job in the writing room of one of his upcoming TV series.
According to Farrell, in a statement, the goal is to get seasoned writers ready to make the showrunning jump, "demystifying elements of the role that are new to them." It will also allow writers to maintain creative control of their projects rather than having to relinquish them to a more experienced showrunner or be thrown into the job without the tools for success.
"A nice thing about the Canadian entertainment industry right now is that more doors are opening for BIPOC creators. It's a beautiful thing," added Farrell. "What I'm noticing though, is that many of those creators are being thrown into showrunning without any real preparation or support."
"It was a painful experience creating my own television series, being given a greenlight, only to have the 'showrunning' position go to someone else," added Oujla-Chalmers of her experience creating the war zone medical drama Combat Hospital, which ran for one season in 2011 on Global and ABC in the U.S.
"I've found throughout my writing journey no one ever talks about what the showrunners task really is. Like it's a big secret that nobody is willing to reveal. The truth is, I believe anybody who creates their own show should be given the opportunity to see their vision through."
According to BIPOC TV & Film executive director Kadon Douglas, the program fills a void as those in the industry continue to break down systemic barriers and create more opportunities for racialized members and aspiring members of the Canadian film and television community.
It also comes on the heels of an April report by the Writers Guild of Canada, which revealed a decline in overall commissioning has led to fewer opportunities for writers from marginalized and underrepresented communities. As per the report, racialized writers were least likely to occupy leadership roles or senior credits on Canadian TV series.
"There are a growing number of excellent training programs geared for entry level BIPOC creatives, however none are focused on levelling up experienced writers," Douglas said. "We are equipping our community with the knowledge and business acumen to hold their own and revolutionize Canadian content. Knowledge is power; an investment in career advancement for mid-to-senior level BIPOC creatives is key to transforming and modernizing the industry."
The program is open to writers who identify as Black, Indigenous or people of colour who have (or have had) a TV or web series in development with a Canadian broadcaster or production company. Additional requirements state applicants must have a minimum credit of co-producer on a Canadian TV or web series, or a story editor role on an animated series. Those interested in applying can do so until Sept. 19, 2021 on the BIPOC TV & Film website.
Farrell has gained industry experience as the showrunner of marblemedia's sci-fi primetime comedy Overlord and The Underwoods, as well as The Parker Andersons and Amelia Parker. Farrell has previously created the series Secret Life of Boys. He has also spoken out in the past about the need for increased representation in key creative roles.
Oujla-Chalmers is an award-winning writer, producer, director and facilitator with decades of experience. She was instrumental in the creation of the Writers' Guild of Canada's Bell Media Screenwriters Diversity and the Bell Media Diverse Producers programs. She was also a founding board member of the Asian Heritage Film Society in Vancouver B.C., she is the former vice-president of the Female Eye Film Festival, and she currently sits on the City of Toronto's film, television and digital media board and on the WGC diversity committee.
Previously Oujla-Chalmers also created a rom-com bootcamp for diverse emerging and mid-career writers earlier this year, which she tells Playback was "the first of its kind in Canada aimed specifically at writers." The 14-week program was held in partnership with Bell Media and the Inspirit Foundation and focused on writing, editing and pitching romantic comedies. Companies that took part in a pitch event during the program included: Netflix, Hallmark, Lifetime, Bell Media, CBC, W Network, Bounce and MyTime Movie Network.
Pictured (L-R): Anthony Q. Farrell and Jinder Oujla-Chalmers