Uninterrupted Canada, Bell Media go for gold with Christine Sinclair doc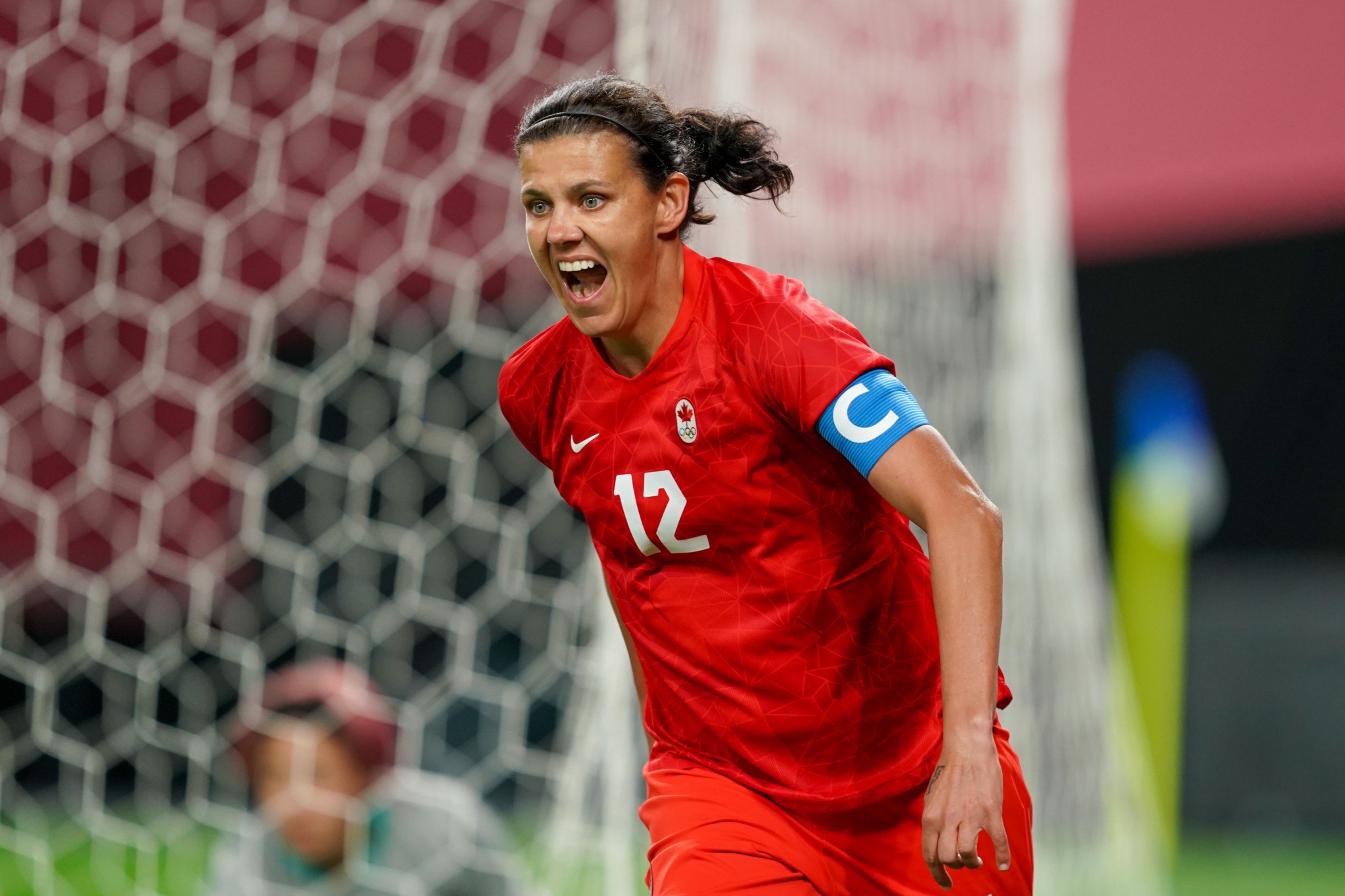 Cameras will roll in the fall on the documentary about the Olympic gold medalist's personal story of perseverance.
Uninterrupted Canada, the offshoot of NBA All-Star LeBron James' digital sports media brand, and Bell Media have inked an agreement with Canadian Olympic gold medal winner Christine Sinclair and management company Envision Sports & Entertainment for an an original documentary. 

Production and principal photography begin this fall on the film on "SINC": The Christine Sinclair Story, exploring Sinclair's history and perseverance through adversity and personal tragedy. It will make its Canadian TV premiere in 2022 on TSN and Bell Media's Crave platform.  
"Producing strong character-driven content that focuses on confident, ambitious female athletes with a mission, is central to who we are," said Karen Volden, VP of production for Uninterrupted Canada, in a statement. "That's why it was so important to tell Christine's story in a dynamic way and champion her extraordinary journey as we continue to show how athletes can inspire future generations both on and off the pitch."
The appetite for female sports is undeniable; the most-watched moment of the Tokyo 2020 Olympic Games was Sinclair's gold medal-winning Canada-Sweden women's soccer final, with 4.4 million viewers tuning in, according to CBC. Sinclair is one of the games' most accomplished players, the world's all-time leader in international goals scored for both men and women, and the first soccer player to win the Lou Marsh Award as Canadian Athlete of the Year.
Bell Media inked an exclusive partnership with Uninterrupted Canada in 2019 for its long-form original content to premiere on TSN, Crave and other CTV-branded platforms.
"SINC": The Christine Sinclair Story is among a number of long-form sports-themed projects from Uninterrupted Canada since it launched in July 2019. Other projects in the works include Black Ice, exploring the journey of Black players from the creation of The Colored Hockey League of the Maritimes to the modern-day NHL. Anything is Possible, which followed Toronto Raptors Serge Ibaka as he brought his NBA championship celebration to his homeland, the Congo, aired last December.  Par-lay – The Fred VanVleet Story, the documentary on the Toronto Raptors star, is set to debut in the fall of 2021.
Uninterrupted Canada is co-led by CEO Scott Moore and chief content officer Vinay Virmani.