Wow! Unlimited's Frederator Studios options Black history-themed plays
The Emmy-winning studio is developing an animated series spotlighting underrepresented trailblazers with humour for family audiences.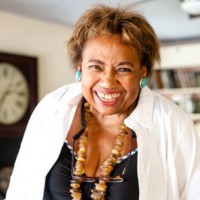 Wow! Unlimited Media's Frederator Studios has optioned the rights to Hidden Heroes, a collection of plays highlighting the history of overlooked African Americans, for an animated family series.
Inspired by the plays penned by U.S. journalist and historian Abigail McGrath (pictured), the series will build off stories such as that of dockworker Crispus Attucks, who was the first American killed in the American Revolution, and self-taught astronomer and surveyor Benjamin Banneker, who helped establish the original borders of Washington, D.C.
Developed by sibling comic-book writers Shawnee' and Shawnelle Gibbs, it will also push further into the overlooked histories of women and other ethnic groups, also absent from American history curricula. Director of development Nikki Price will shepherd Hidden Heroes at Frederator.
The deal was negotiated by attorney Benson McGrath.
The idea was sparked by a conversation between McGrath and Michael Hirsh, CEO of Frederator Studios, at an annual presentation of Douglass's speech "What to the Slave is the Fourth of July?" near Martha's Vineyard, MA.
"The timing could not be more perfect for an adaptation of these plays and historical stories into an animation series. We all need to know more about these 'hidden heroes', " Hirsch said in a statement.
The Gibbs' sisters most recently wrote for HBO Max's upcoming comedy animated series Little Ellen, which explores the world through the eyes of a seven-year-old Ellen DeGeneres. They previously wrote for Warner Bros. Animation, Mattel Studios and DreamWorks Animation.
McGrath's plays were originally performed in the Commedia dell'arte-style, featuring masked performers who improvise comedic performances, on the streets of New York City by her legendary Off Center theatre.
Founded in 1998, Frederator Studios has produced 19 series and more than 250 short films for and with partners including Netflix, Amazon, Google, Nickelodeon, Nick Jr., Sony Pictures Animation, and Cartoon Network. Frederator's Adventure Time has nabbed seven Emmys.