APTN renews Gespe'gewa'gi: The Last Land for season two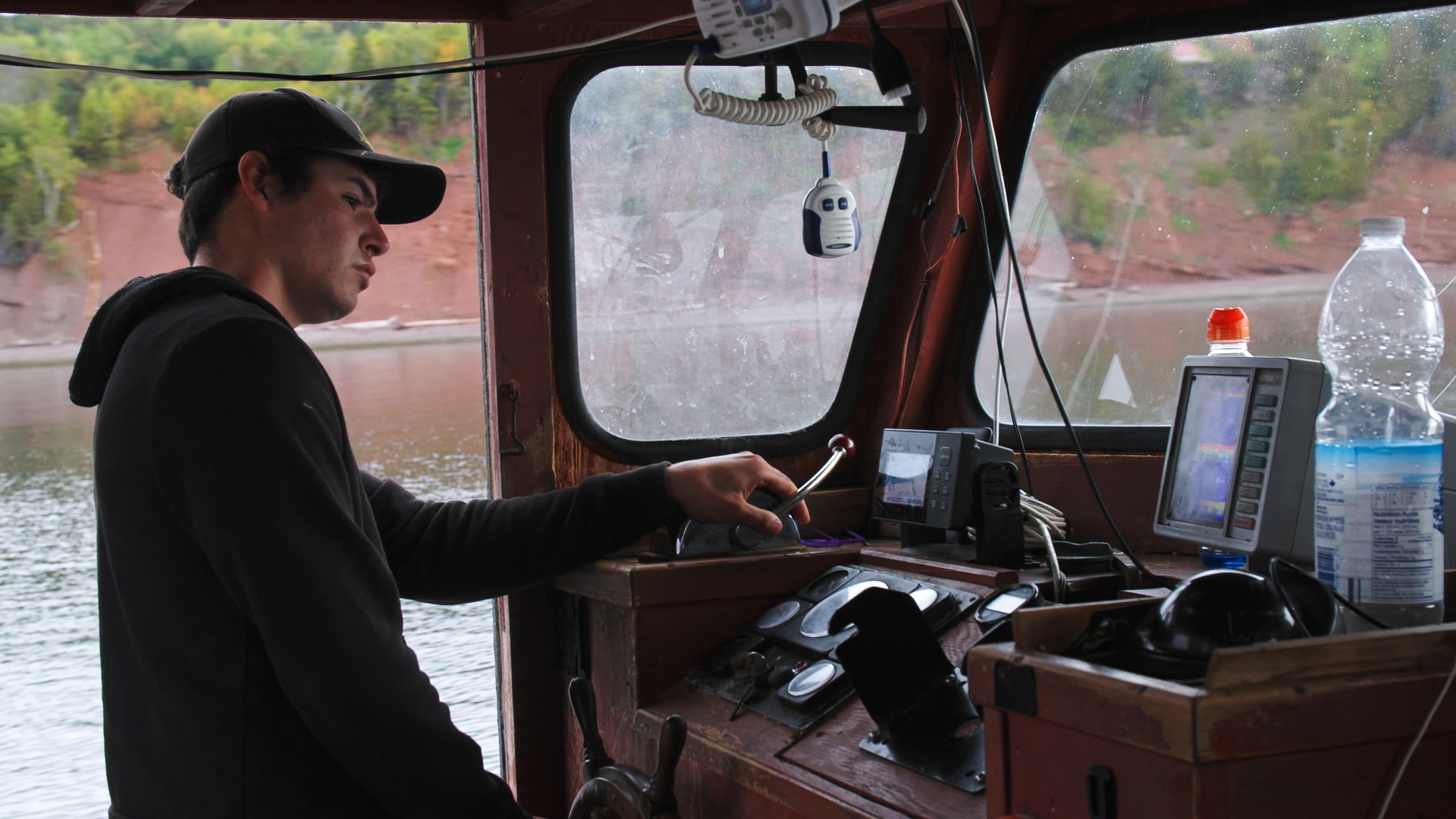 The Rezolution Pictures-produced docuseries goes into production this fall in the Mi'kmaq communities of Quebec, Nova Scotia and New Brunswick.
The Mi'kmaq fishing community documentary series Gespe'gewa'gi: The Last Land has been renewed for a sophomore season by APTN.
Produced by Montreal-based Rezolution Pictures, the 10 x 30-minute docuseries, airing on APTN, offers an Indigenous perspective of the First Nations' commercial fishing industry.
Pre-production begins this month. The series will go to camera in the fall and will continue into next summer in the Mi'kmaq communities of Quebec, Nova Scotia and New Brunswick.
A fun and exciting look at Mi'kmaq commercial fisheries and their connection to the people, their traditions, and their homeland, the series chronicles the Indigenous men and women who work for them – offering an insider's perspective on how their fishing industries evolved to be a key economic and cultural support of the communities.
It's a timely subject: conflicts between Nova Scotia's Mi'kmaq and non-Indigenous commercial fishers and a high-profile court case that ruled that Canada's regulation and management of commercial fisheries infringed on the First Nations' fishers' rights to harvest and sell their product.
The second season will pick up where the first left off, to a point: the fishers of Listuguj, Quebec – who harvest salmon, crab, lobster and shrimp for a living, will introduce some new fishers, biologists, Elders and community members into the mix.
The series will also travel to other Indigenous Mi'kmaq fisheries: Gesgapegiag, Que., Eel River Bar, N.B., and Sipekne'katik, N.S., further showcasing their lives on the water and focusing on the science and conservation efforts that are being forwarded by the community.
Supported by the ISO-Netflix Indigenous Production Apprenticeship Program,  Gespe'gewa'gi: The Last Land is co-executive produced by Ernest Webb (Cree) and Greg Lawrence, who also serve as directors along with Courtney Montour (Mohawk).
Produced by Lisa M. Roth, Gespe'gewa'gi: The Last Land will also see the return of Heather Condo (Mi'kmaq) as director trainee and the commencement of April Maloney (Mi'kmaq) as director of photography trainee.
Co-founded by Webb and Catherine Bainbridge (also executive producer), Rezolution Pictures is responsible for the Emmy-nominated feature documentary RUMBLE: The Indians Who Rocked the World; multiple Gemini and Peabody Award-winner Reel Injun and their Nature Of Things doc Aging Well Suzuki Style, as well as the five season-run on APTN of the scripted comedy series Mohawk Girls, which was recently acquired by U.S. streamer Peacock.