Amazon orders first Canadian original comedy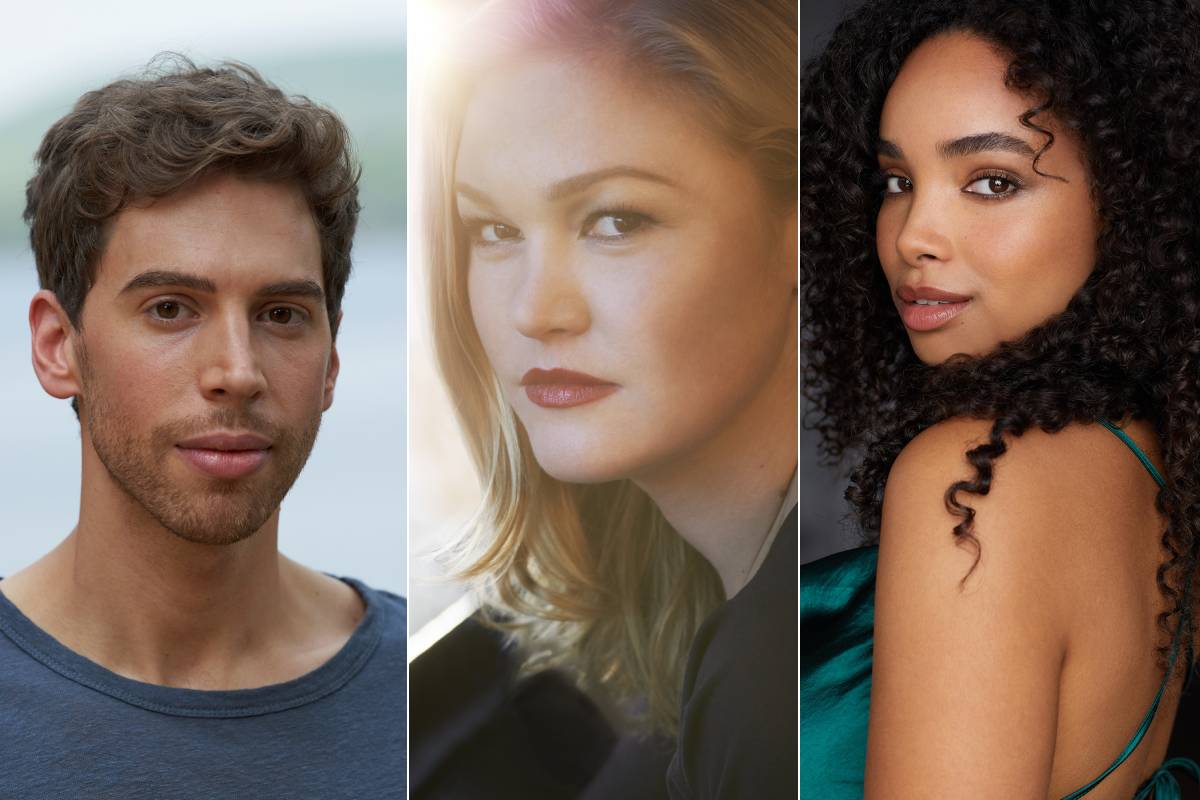 The Lake, which goes into production in northern Ontario today, stars Orphan Black's Jordan Gavaris, Julia Stiles and Madison Shamoun.
A mazon Prime Video has commissioned its first scripted original Canadian comedy, The Lake, from Carter producer AMAZE.
The 8 x 30-minute series is created by Julian Doucet (Killjoys), who also serves as showrunner and executive producer, and begins production in northern Ontario today (Aug. 5) until September.
Executive producers for the Toronto-based AMAZE are co-owners Michael Souther and Teza Lawrence. The series will premiere on Prime Video in 2022 in more than 240 countries and territories.
The Lake stars Caledon, ON's Jordan Gavaris (Orphan Black) as a Canadian who returns home after breaking up with his long-term partner and tries to reconnect with his biological daughter (Madison Shamoun [#blackAF]) – who he gave up for adoption in his teens – at his family's cottage. He discovers the retreat has been left to his stepsister, played by Julia Stiles (Hustlers, The Bourne Identity). Bonding gives way to "petty rivalry, strained relationships, day drinking, and mosquito-ravaged sunburns."
Additional cast members include Terry Chen (The Expanse), Jon Dore (Humour Resources), Carolyn Scott (Pushing Tin), Natalie Lisinka (Orphan Black, The Expanse), Travis Nelson (Tucker and Dale vs. Evil) and Declan Whaley (Criminal Minds).
"We were inspired by the summers we spent on the lake, which is the basis of the concept that we brought to Amazon," said Souther and Lawrence in a statement. "We're excited and really looking forward to working with this incredibly talented and diverse cast, and proud to have Jordan in this central role that celebrates the LGBTQIA+ community in this series."
The Lake is the second Amazon Prime Video Canadian original scripted series, following The Kids in The Hall, which went to camera in Toronto this spring. It is the first original scripted comedy not based on pre-existing IP.
The two other Canadian originals are unscripted series All or Nothing: Toronto Maple Leafs (Cream Productions) and LOL: Last One Laughing Canada (Insight Productions).
Amazon Studios has filmed 24 original series in Canada since 2015, including the Emmy-nominated series The Boys in Toronto and Emmy-winning series The Man in the High Castle in Vancouver.
"We are thrilled to bring together this incredible cast and creative team for our first scripted Canadian comedy series," said Christina Wayne, head of Canadian originals at Amazon Studios. "It's a show that will push boundaries and celebrate broken characters trying to hold it all together against one of the most picturesque settings – cottage country."
Pictured (L-R): Jordan Gavaris (photo credit: Peter Stranks), Julia Stiles and Madison Shamoun (photo credit: Dana Patrick)