Cronenberg's Crimes of the Future rolls in Greece
Canadian actors Tanaya Beatty and Nadia Litz have been added to the cast, with filming set to wrap in September.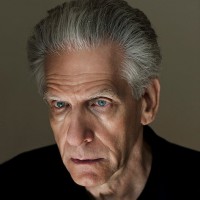 Cameras are rolling in Athens, Greece on David Cronenberg's latest feature film project Crimes of the Future.
The sci-fi film is a Canada/Greece coproduction between Robert Lantos' banner Serendipity Point Films and Athens prodco Argonauts Productions and is written and directed by Cronenberg. Principal photography will run until September.
Canadian actors Tanaya Beatty (Yellowstone) and Nadia Litz (Big Muddy) have joined the cast, which includes frequent Cronenberg collaborator Viggo Mortensen, as well as Greek actors Yorgos Karamichos (The Durrells) and Yorgos Pirpassopoulos (Beckett).
Rounding out the cast is Léa Seydoux (No Time to Die), Kristen Stewart (Seberg), Scott Speedman (Barney's Version), Welket Bungué (Berlin Alexanderplatz), Don McKellar (eXistenZ) and Lihi Kornowski (Losing Alice).
Crimes of the Future is produced by Lantos for Serendipity Point Films and Panos Papahadzis for Argonauts Productions. The film's executive producers are Joe Iacono, Thorsten Schumacher, Peter Touche, Christelle Conan, Aida Tannyan, Victor Loewy and Victor Hadida. Steve Solomos is co-producer and Serendipity Point's Bonnie Do and Laura Lanktree are associate producers.
The film is Cronenberg's first original screenplay since eXistenZ in 1999. It takes place in a "not-so-distant future" where humans have evolved to change their biological makeup, known as transhumanism, with some wanting to police it while others embrace it.
MK2 | MILE END has the Canadian distribution rights. Other distributors attached include NEON (U.S.), Metropolitan (France), Weltkino (Germany, Austria and Switzerland), The Searchers (Benelux), Argonauts Productions (Greece), Front Row (Middle East), Capella (CIS/ the Baltic States) and Moviecloud (Taiwan). International sales will be handled by U.K. studio Rocket Science.
Crimes of the Future is produced in association with Ingenious Media, Coficine, Telefilm Canada, Bell Media, CBC and the Harold Greenberg Fund, with the support of EKOME and the GFC.