TIFF '21: Six Canadian films selected for Contemporary World Cinema, Discovery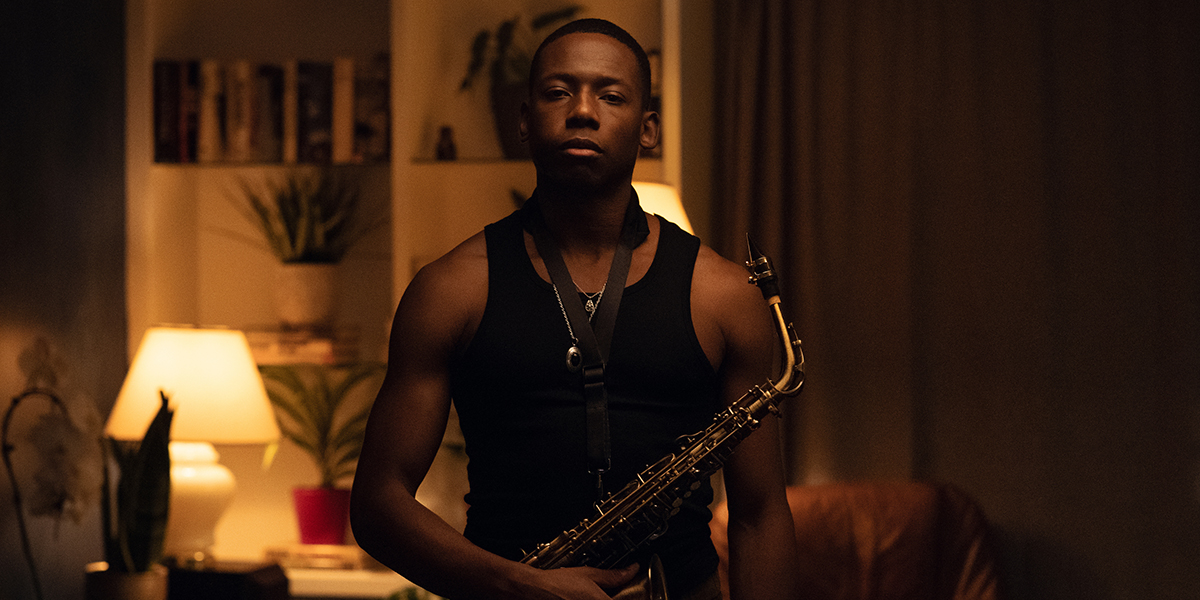 The newly announced titles will all world premiere at the festival, joining previously announced Canadian films such as Michael McGowan's All My Puny Sorrows and Danis Goulet's Night Raiders.
The Toronto International Film Festival has revealed the lineup for its Contemporary World Cinema and Discovery programmes, with Canadian titles set to world premiere in both streams.
Four Canadian films were selected for Discovery, including Talent to Watch recipients Learn to Swim (Leilani Films; pictured), directed by Thyrone Tommy about a romance between two contemporary jazz singers, and Quickening (produced by Yona Strauss), directed by Haya Waseem in her feature debut about a young woman of colour who copes with heartbreak and family turmoil.
Also included in the Discovery Programme is Scarborough (Compy Films), co-directed by Shasha Nakhai and Rich Williamson, an adaptation of Catherine Hernandez's book about the friendship between three kids in a low-income neighbourhood; and Wildhood (Rebel Road Films), directed by Bretten Hannam, about a teen who sets out on a journey to learn more about his Mi'kmaw heritage and his sexuality.
Two Canadian films will world premiere in the Contemporary World Cinema programme: Blaine Thurier's Kicking Blood (New Real Films), a dark comedy about a vampire who wants to be human again after she helps an alcoholic get clean; and Sébastien Pilote's Maria Chapdelaine (Item 7/Multiplix Management), based on Louis Hémon's 1913 novel about a young woman in rural Quebec torn between three suitors.
Other world premieres selected for Contemporary World Cinema include Manuel Martín Cuenca's The Daughter (La Hija) (Spain); Manny Perez's La Soga 2 (U.S.); Bouli Lanners' Nobody Has to Know (France/Belgium/U.K.); Ho Wi Ding's Terrorizers (Taiwan); and Steve Pink's The Wheel (U.S.).
The additional world premieres under Discovery include Emre Kayış's Anatolian Leopard (Anadolu Leoparı (Germany/Denmark/Turkey/Poland); Tea Lindeburg's As In Heaven (Du som er i himlen) (Denmark); Ruth Paxton's A Banquet (U.K.); Ritwik Pareek's Dug Dug (India); Darin J. Sallam's Farha (Jordan/Sweden/Saudi Arabia); Ana Lazarevic's The Game (Serbia/U.S.); Javier Andrade's Lo Invisible (France/Ecuador); Nithin Lukose's Paka (The River of Blood) (India); Agustina San Martín's To Kill The Beast (Argentina/Brazil/Chile); and Amil Shivji's Tug of War (Vuta N'Kuvute) (Tanzania/South/Africa/Germany/Qatar).
TIFF also announced the inclusion of TIFF Rewind, which will feature special guests in a digital talk series discussing past festival premieres. Among them are Christopher Guest, Eugene Levy and Catherine O'Hara to revisit mockumentary Best in Show, and Viggo Mortensen to discuss David Cronenberg collaboration Eastern Promises.
Previously announced Canadian titles include the world premiere of Michael McGowan's All My Puny Sorrows (Mulmur Feed Co./ Sugar Shack Productions/Carousel Pictures, Bent Hamer's The Middle Man (co-produced by The Film Farm), Barry Levinson's The Survivor (co-produced by BRON Studios) and Canada/France/Belgium animation Charlotte (co-produced by January Films). Danis Goulet's Night Raiders (Tara Woodbury, Paul Barkin) will have its North American premiere as a gala presentation.
Overall, the 46th edition of the festival will showcase 100 films – twice as many as the virtual event last year.
The festival opens on Sept. 9 with Stephen Chbosky's musical adaptation Dear Evan Hansen and closes with Zhang Yimou's One Second on Sept. 19.
Image courtesy of TIFF