Disney renews Boat Rocker's Dino Ranch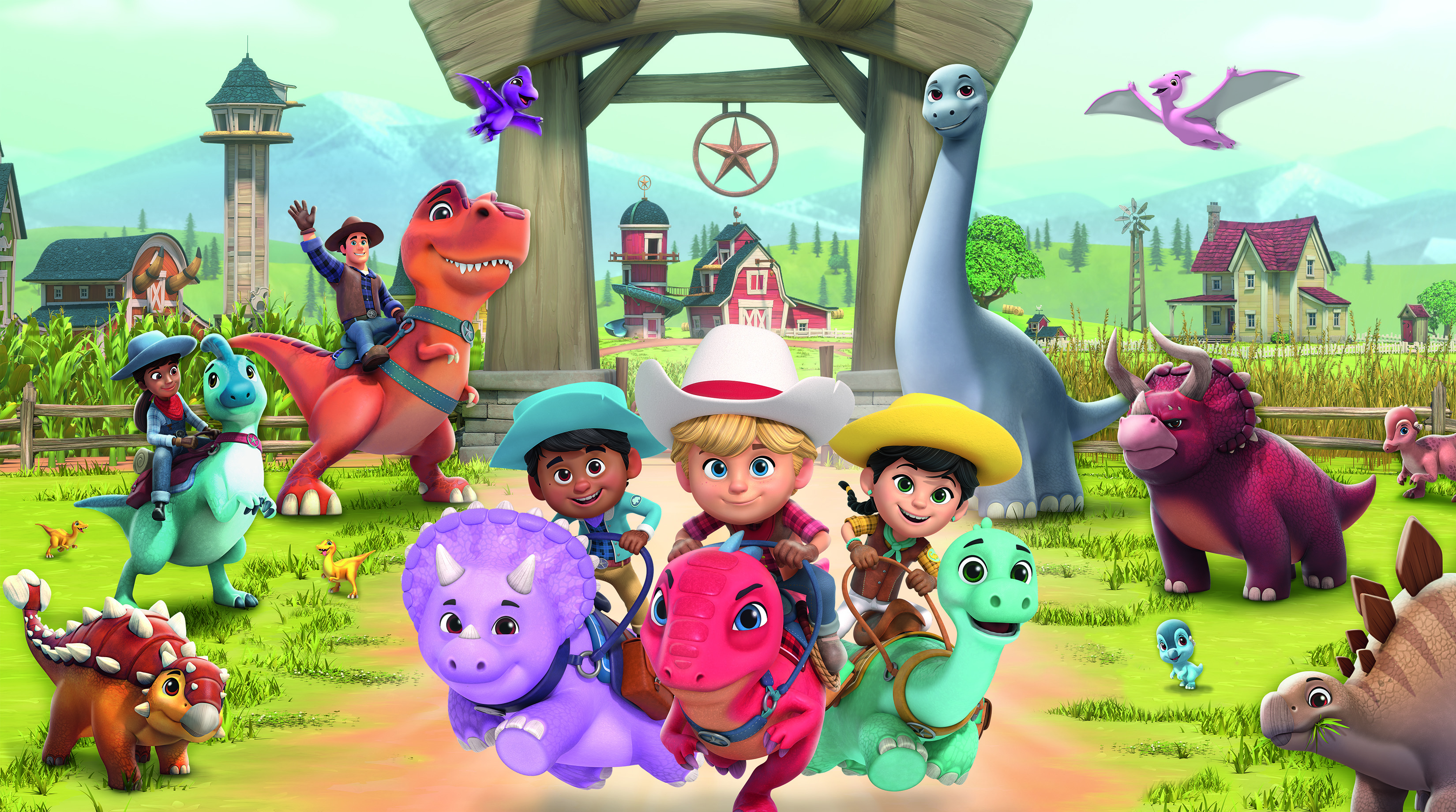 Following strong ratings on Disney Junior and CBC, the preschool animated series will also move to Disney+.
Disney has renewed Boat Rocker Media's Dino Ranch for a second season, with new episodes set to launch next year on Disney Junior and streamer Disney+ in the U.S. and Latin America.
The preschool animated series, produced by Industrial Brothers and Boat Rocker Studios in association with CBC Kids and Radio-Canada, has proven to be a hit in the U.S., becoming the highest-rated cable series among two-to-five year olds when it launched on Disney Junior, according to Boat Rocker.
Created by Industrial Brother's co-founder and creative director Matt Fernandes, the show follows the Cassidy family, who round up, ride and care for a herd of racing, roaring dinosaurs who are also their best friends.
Internationally, the show has been sold to Disney+ (U.K./Ireland, Australia and New Zealand), SUPER RTL/TOGGO Plus (Germany), Gulli plus TiJi and Gulli Africa (France), Cartoonito (Italy), Hop (Israel), SVT (Sweden), NRK (Norway), DR (Denmark), YLE (Finland), TVP (Poland) and HRT (Croatia).
Boat Rocker manages global franchise development and has supported the property with a robust licensing program, as it bids to build Dino Ranch into globally recognized franchise. The publicly traded company has partnered with Jazwares on a line of themed toys, set to launch this fall, and with Scholastic to design and produce sticker story books, audio books and activity books, also scheduled to become available in the fall.
Boat Rocker's Jam Filled Entertainment is handling animation services on season two. Boat Rocker has held an ownership stake in Industrial Brothers since 2015.