The films that blockchain (may) build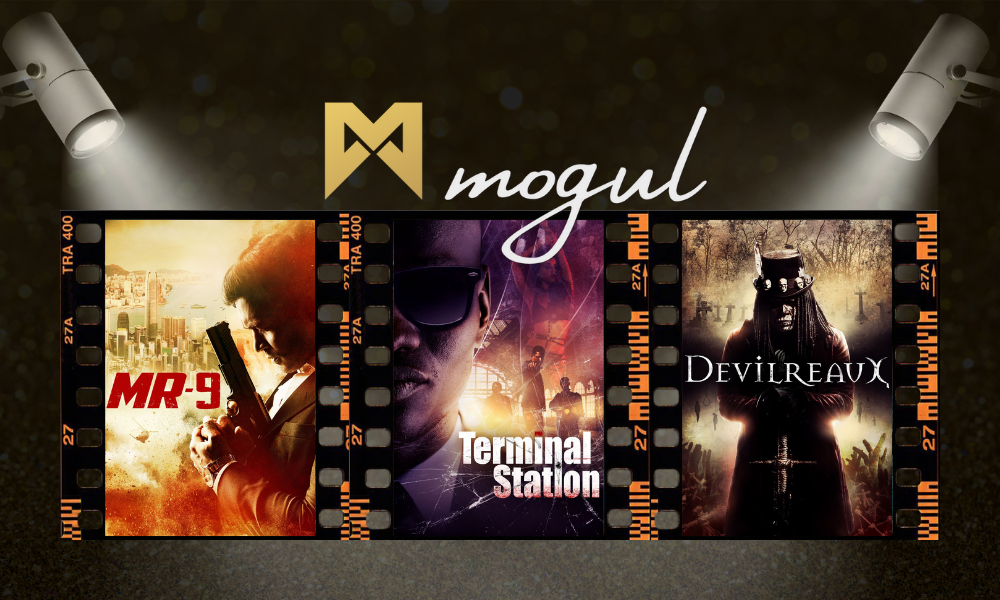 Decentralized film financing platform Mogul Productions unveils top three projects competing for funding in its first-ever blockchain movie vote.
M ogul Productions is prepping its users to cast the first-ever blockchain vote to determine which of three films will receive financing through the company's novel proprietary platform.
The Toronto-based company, launched earlier this year with the goal of bringing transparency and accessibility to the world of indie film production and financing, has revealed that its 50,000-plus users will vote with cryptocurrency on one of three films to be funded through Mogul's decentralized financing (defi) platform.
From Aug. 5-19, token holders of a currency called STARS can choose between action-thrillers Terminal Station and MR-9 as well as horror Devilreaux. Users can cast an unlimited number of votes. However, to prevent single users from "buying their way" or skewing results, the STARS tokens are measured proportionally. Those with fewer STARS have a larger voice; as nine STARS deliver three voting credits, but if you want to spend 1,000 votes you'll need a million STARS – making it an incredibly costly proposition.
According to Mogul, each meets the company's coverage requirements: it has 50% of their total financing in place, features an A-List on-screen talent, has experienced directors and producers on board, distribution deals are imminent – and the film must have a commercially appealing storyline.
The three selections are the finalists from more than 500 film submissions, and all three films are ready to go camera if selected for financing.
"We are constantly reviewing our showcase of films to ensure that STARS holders have the best possible films to vote on," said Gorav Seth, Mogul's co-chair of film financing, in a release. "This is determined by weighing all elements of the project, everything from star power to how close the film is to beginning principal photography."
"We only present films with the highest commercial viability," added Paul Sparkes, co-chair of film financing. "STARS token holders not only play a part in choosing the film through a voting round, but they also collectively decide how the 50% profits are to be spent."
Creatives behind all three films will pitch their projects to receive votes. Additional details including key cast members and confirmed distribution are expected to follow. Whichever title wins, it will become the first film on the platform to receive funding following a vote, and the second overall title to receive decentralized financing through the platform.
Terminal Station, from Phillip B. Goldfine and Keoni Waxman, revolves around a retired mafia hitman who is just about to leave his old life behind when he saves a pregnant woman running from her ex-mafia boss husband. Roped back into the lifestyle, he must now use his skills to protect himself and the woman from his former bosses.
MR-9, from Asif Akbar and Binh Dang, features a spy with a mysterious past who joins up with an elite group of international agents who are fighting to stop a terrorist attack from taking place during the World Peace Summit in Bangladesh.
Thomas Churchill's Devilreaux, meanwhile, picks up with the title character who – along with his family – were killed in the 1800s. It takes place in the present day when a group of teens accidentally bring him back to life, where he wreaks vengeance on those around him.
Mogul previously funded director Mohit Ramchandani's film Bonded as a proof of concept for the platform, which has been in development for the past two years. Bonded is currently in post-production with a release date of sometime later this year.