Deals: Raven Banner, Epic Story Media, D360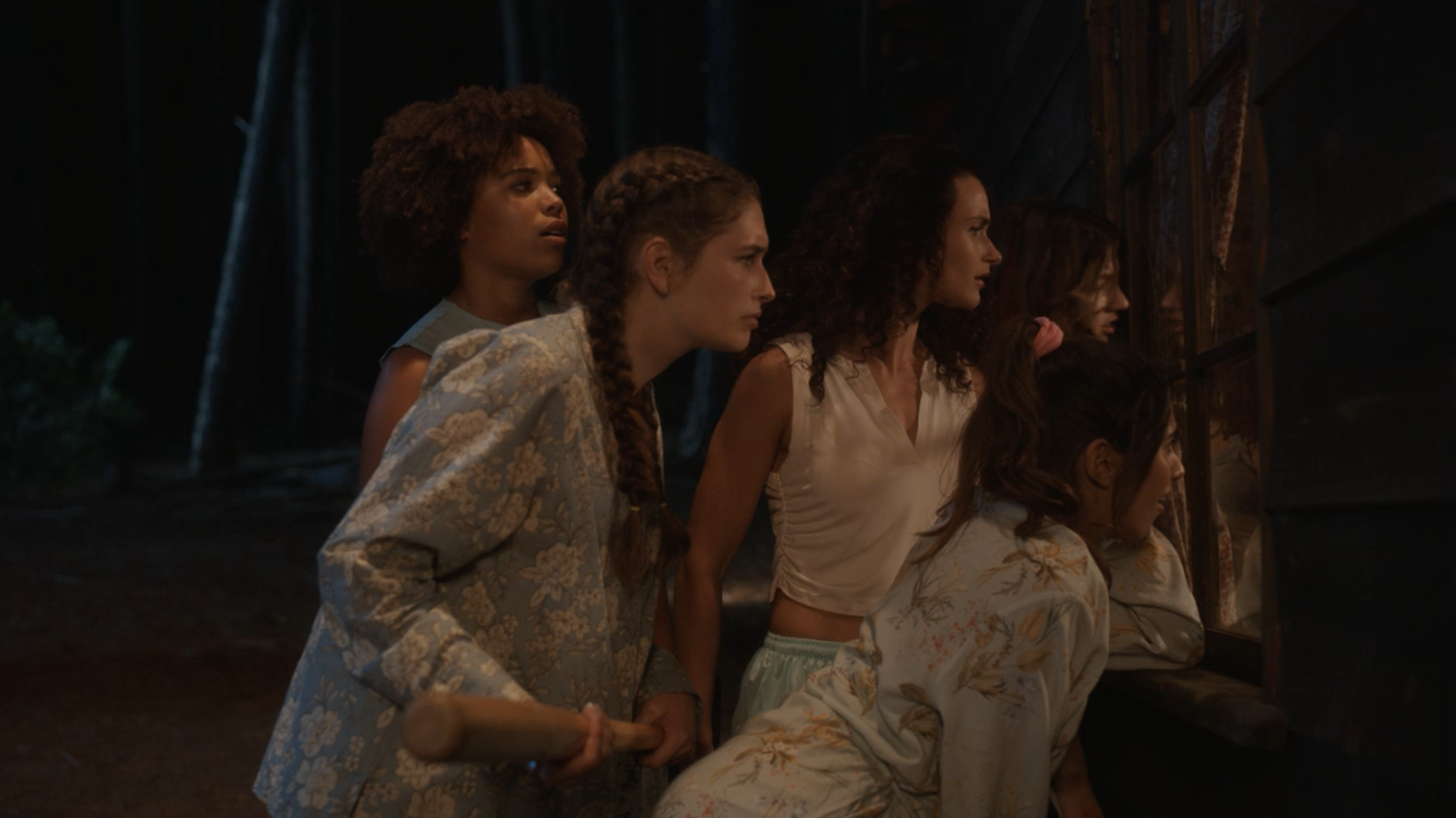 Raven Banner Entertainment partners with Shout! Studios for horror reimagining Slumber Party Massacre.
R aven Banner Entertainment
U.S. distributor and prodco Shout! Studios has named Raven Banner Entertainment as the international sales partner for horror feature Slumber Party Massacre (pictured).
The film, produced by Shout! Studios and Toronto's Blue Ice Pictures, is a reimagining of the 1982 horror cult classic by Roger Corman. Slumber Party Massacre is directed by Danishka Esterhazy and written by Suzanne Keilly. Executives producers include Bob Emmer, Garson Foos, Jordan Fields and Brent Haynes. Raven Banner will handle international sales outside of North America. The film was presented to the market at Cannes earlier this month. The deal was negotiated by Raven Banner's James Fler and Michael Paszt and Shout! Studios' Jordan Fields and Julie Dansker.
Epic Story Media
Toronto's Epic Story Media has teamed up with Cyprus-based prodco Outfit7 to co-develop CG-animated series Talking Tom Heroes: Suddenly Super. A spinoff of Outfit7′s flagship Talking Tom & Friends brand, this new comedy stars a group of animals who transform into superheroes. The partners are currently seeking distributors and broadcasters.
Epic has been working as the brand's U.S. and Canadian licensing agent since 2020, and recently signed a new consumer products deal with Lukis Global Corp (food, apparel, jewelry and health & beauty products) in the U.S. It has also tapped fledgling toyco HUGE! Play to launch an animatronic toy based on the the brand. GameBud Talking Tom will be available for presales in Q4 this year, and is the first product from the new Rhode Island-based toyco, which launched in 2020.
Distribution360
Toronto prodco marblemedia's subsidiary Distribution360 (D360) has completed several deals in Europe for a variety of factual entertainment and documentary titles.
Dating series There's Something You Should Know (6 x 30 minutes) has been licensed by France's M6. Additional deals in France include documentary Red Arrows: Inside the Bubble (1 x 60 minutes) for Planete+ and Arctic: Awakening (1 x 60 minutes) for ARTE. Italian broadcaster RAI 5 acquired seasons two and three of wildlife docuseries Tales By Light (12 x 60 minutes) and Welt24 in Germany licensed the true crime title Sex, Fame & Murder (1 x 60 minutes).
Vedettes à Poils (10 x 30 minutes) was acquired by Kontent for the Russia, the Baltics and CIS. In the same region, HDTV (Russia, Belarus, Armenia, Ukraine and CIS) licensed three factual titles: two series of Tomorrow's World Today (24 x 30 minutes), Britain's Ultimate Pilots (4 x 60 minutes) and the first season of WW2 Treasure Hunters (8 x 60 minutes). Meanwhile, European OTT platform Alchimie acquired Vedettes à Poils, WW2 Treasure Hunters and Britain's Ultimate Pilots, along with Pilotes de Demain (8 x 30 minutes) and Murder by Shark: The Birkenhead Disaster (1 x 60 minutes).
With files from Kidscreen and Realscreen