TIFF unrolls red carpet for 2021 Tribute Awards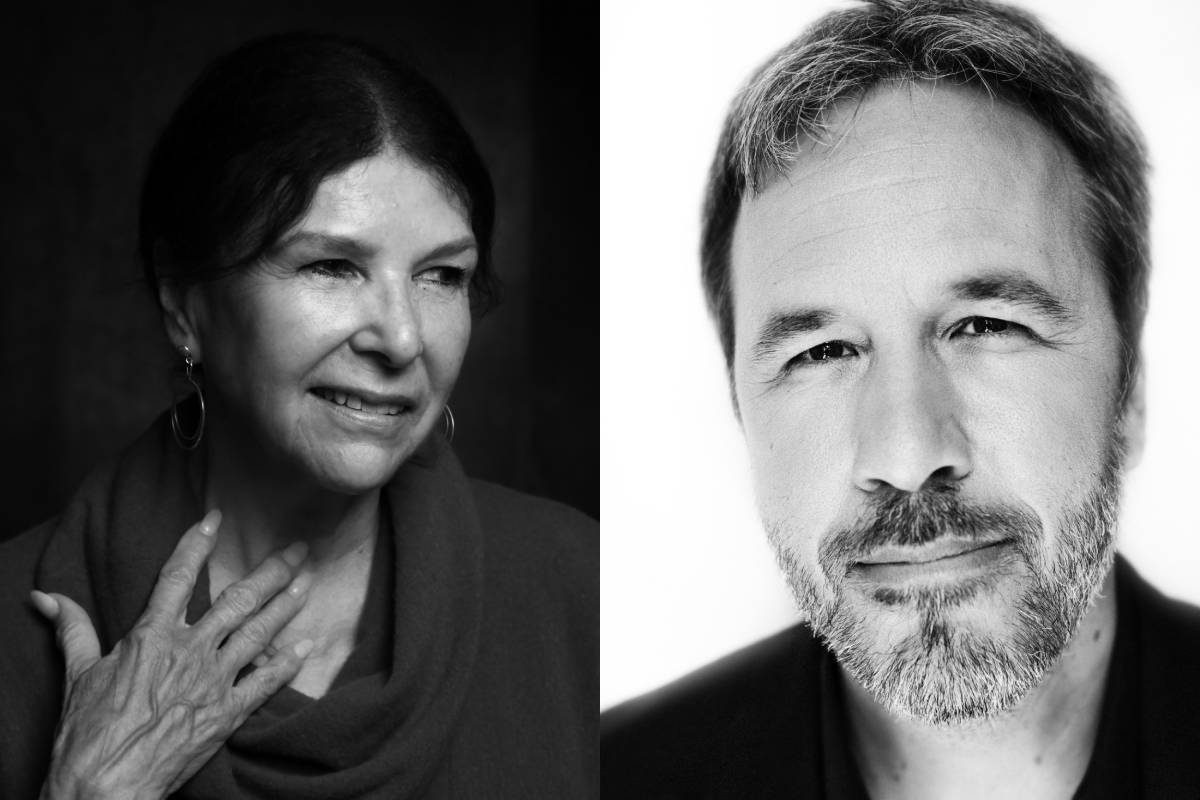 The festival has named acclaimed Indigenous filmmaker Alanis Obomsawin and French-Canadian director Denis Villeneuve as the first honourees for the 2021 awards.
The Toronto International Film Festival (TIFF) continues to build buzz ahead of this year's 46th edition, naming the first two Tribute Awards winners, Alanis Obomsawin and Denis Villeneuve, for the 2021 show.
TIFF co-heads Joana Vicente and Cameron Bailey revealed today (July 22) that Obomsawin, an award-winning Abenaki filmmaker, writer, singer and activist, will be honoured with the Jeff Skoll Award in Impact Media. Villeneuve, the Oscar-nominated French-Canadian filmmaker, will receive the TIFF Ebert Director Award.
As TIFF prepares for a return to in-person galas and screenings this September, it's also planning a career retrospective for Obomsawin titled Celebrating Alanis curated by Jason Ryle. "The Jeff Skoll Award in Impact Media recognizes leadership in creating a union between social impact and cinema," said Vicente in a release. "As a gifted documentary filmmaker and impassioned storyteller, Alanis brings awareness to vital Indigenous issues and is widely recognized as a national treasure because of her extraordinary body of work."
Villeneuve is also being feted with a special screening for Dune, the big-screen adaptation of the Frank Herbert novel that the Canadian directed and co-wrote. The film screens at Ontario Place's Cinesphere Theatre as a World Exclusive IMAX Special Event and will also screen in Toronto and Montreal ahead of its Canadian theatrical release on Oct. 22.
"The TIFF Ebert Director Award recognizes filmmakers who have exemplified greatness in their career," said Bailey in a statement. "There is no question Denis is an accomplished and outstanding filmmaker. He has a wonderful body of work and operates at an incredible level of excellence on the world stage. Over the years, Denis has brought many of his films to TIFF, so we feel a special closeness to him. It is wonderful to be celebrating his career at this time."
This year marks the third year TIFF doles out the Tribute Awards. Last year's winners included Mira Nair, Sir Anthony Hopkins, Kate Winslet, Chloé Zhao, Terence Blanchard and Tracey Deer, while the inaugural 2019 event celebrated the likes of Meryl Streep, Taika Waititi, Mati Diop, Joaquin Phoenix and Roger Deakins.
The 2021 Tribute Awards are co-produced by Bell Media Studios and will be broadcast nationally on CTV. Variety will stream the awards internationally.
Earlier this week TIFF unveiled its September gala and special presentation premieres for the 46th edition, revealing Stephen Chbosky's Dear Evan Hansen will open this year's festival with a world premiere on Sept. 9 at Roy Thomson Hall.
Canadian director Michael McGowan's All My Puny Sorrows, Bent Hamer's The Middle Man, Barry Levinson's The Survivor, and Danis Goulet's Night Raiders will also premiere at the 2021 festival. Chinese director Zhang Yimou's One Second will close this year's festivities.
Pictured (left to right): Alanis Obomsawin and Denis Villeneuve