Super Channel greenlights Go Button Media's Secret Nazi Expeditions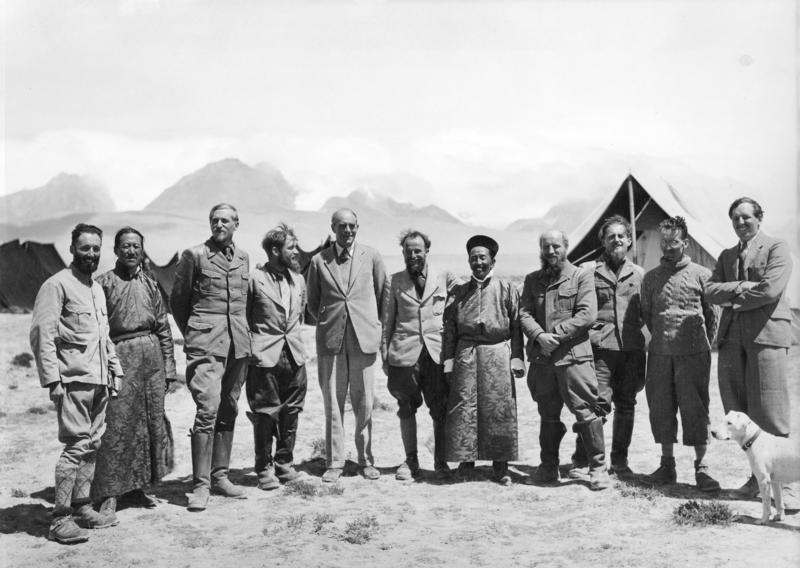 The historical docuseries is the second Super Channel Fuse commission for Go Button Media in 2021 and will go to camera later this year.
Super Channel has commissioned Secret Nazi Expeditions, a historical docuseries from Toronto's Go Button Media.
The 6 x 60-minute series will be a Super Channel Fuse Original. It examines the expedition teams, established by SS leader Heinrich Himmler, that set out to collect rare artifacts in "extreme and harsh locations" in the belief that they would help the Nazis win the Second World War.
Secret Nazi Expeditions is expected to go into production later this year. Cineflix Rights, the U.K.-based distribution arm of Toronto's Cineflix Media, is attached as the international distribution partner, with the series now up for pre-sales.
This marks the first time Cineflix Rights has served as a distributor on a Go Button Media series, according to Richard Life, head of acquisitions, who said in a statement that it is part of the Cineflix Rights' "financing to greenlight strategy."
"The team was extremely enthusiastic about this new series from the first conversation and, given Cineflix's impressive track record and extensive international network, I have every confidence that Secret Nazi Expeditions will soon find a raft of excellent homes across the world," said Daniel Oron, co-founder and executive producer, Go Button Media.
The series is the second Go Button Media series to be commissioned by Super Channel Fuse this year. Forgotten Frontlines (6 x 60) was co-commissioned by Super Channel, SBS Australia and global distributor Off The Fence. Go Button Media's first commission from Super Channel Fuse was for the factual series Phantom Signals, which premiered on Nov. 8, 2020.
"Go Button Media has a knack for producing compelling and accessible documentary programming and we are excited to build on our existing relationship with this new series," said Super Channel chief content officer Jackie Pardy. "Drawing on new evidence and original research, combined with expert commentary, rare archive film, contemporary footage and stylish recreations, Secret Nazi Expeditions will undoubtedly prove a big hit with our viewers."
Super Channel announced yesterday (July 21) it had partnered with CBC/Radio-Canada for the Canadian broadcast premiere of Rhombus Media's scripted copro The North Water. The series will premiere on Super Channel Fuse on Sept. 19.
Image courtesy of Bundersarchiv, Bild 135-KA-11-008/CC-BY-SA 3.0