Whistler Film Fest names executive director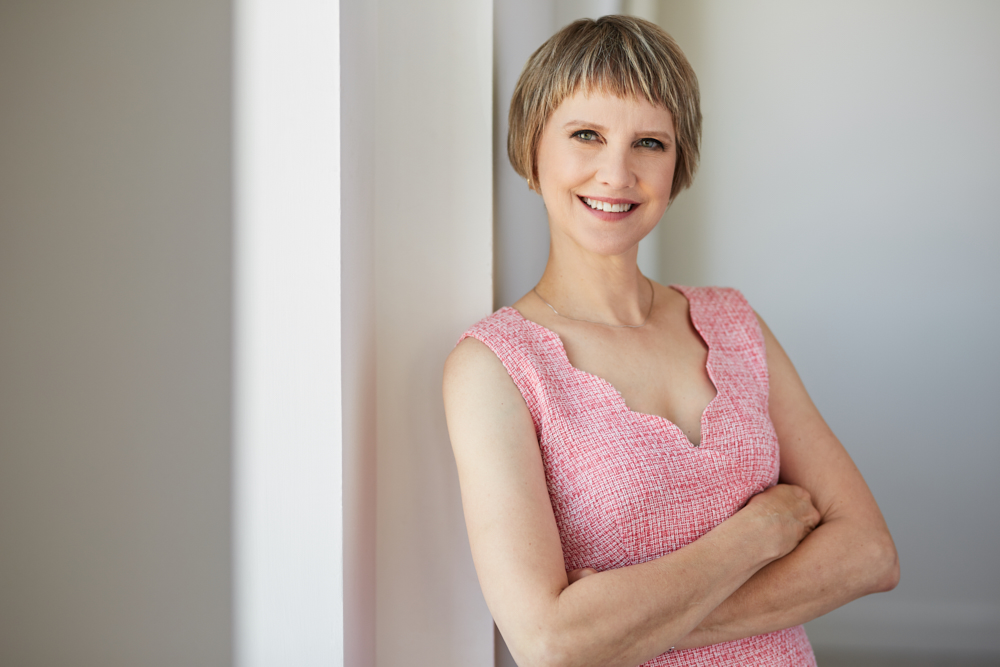 Angela Heck officially takes on the title after stepping in for former executive director Shauna Hardy Mishaw last year and leading the winter fest to pivot online on its 20th anniversary.
The Whistler Film Festival Society (WFFS) has named Angela Heck as its executive director.
The organization announced the move on Tuesday (July 20), formalizing the role that Heck has been filling in for since last October.
Heck, who was previously promoted to managing director in August 2020, stepped in after founder and executive director Shauna Hardy Mishaw exited last fall to pursue new opportunities. Heck has been managing the day-to-day operations since then, and oversaw the latest winter festival as it pivoted online.
The executive was also in the role during the recent WFFS study examining the future of film festivals and how they can support Canadian filmmakers. The findings of that study were discussed in May during an online event, where research firm Nordicity revealed festivals will most likely continue to use a hybrid model following the pandemic in order to provide more equitable access and to expand festival offerings through online content distribution.
As executive director Heck will continue to help navigate that potential shift while continuing to be responsible for the oversight and management of programming, fundraising and operations associated with the organization's annual programming. That includes the annual Whistler Film Festival as well as the Content Summit and 11 talent development programs.
She will continue to report to the board of directors in the role.
"We're very excited to have Angela Heck move into this new role and look forward to harnessing her experience and steadfast dedication to the organization," Ann Chiasson, WFFS chair, said in a statement. "Her experience, passion for storytelling, creative and market instincts, and business and industry acumen will serve our organization and programs well into the future."
"There has been a lot of innovation to our programming model over the past year, and I'm excited to continue working alongside WFF's team of dedicated professionals to seize new opportunities to develop, engage and shine a light on the diverse voices of Canadian storytellers through our festival, our industry programming and talent development," added Heck.
Heck has more than 20 years of experience in the film and entertainment industry. Prior to landing at WFFS just in time for it's 20th anniversary in 2020, she was director of digital & strategic initiatives at the National Screen Institute and a development director and producer at Tactica Interactive.
Over her career she has also worked at CBC, Quest University Canada, the National Film Board of Canada, Winnipeg Art Gallery and the University of Manitoba. A former board member of Jazz Winnipeg, WIFTV, DOC-BC and the University of Manitoba, Heck also has experience behind the camera as a documentary producer.
Her current doc, Carved in Stone: Sanannguaqtit (The Artists) is available on CBC Gem. Her first film, In the Shadow of the Chief, directed by Ivan Hughes, revolved around the ascent of the Squamish Chief and took home the People's Choice Award at the Whistler Film Festival in 2003.
The 2021 Whistler Film Festival is currently slated to run this December. In May, during the future of film festivals virtual report, Heck revealed the hope is to return to an in-person event this year, however the festival is currently examining the benefits of staying online.