Rhombus Media's The North Water finds Canadian broadcasters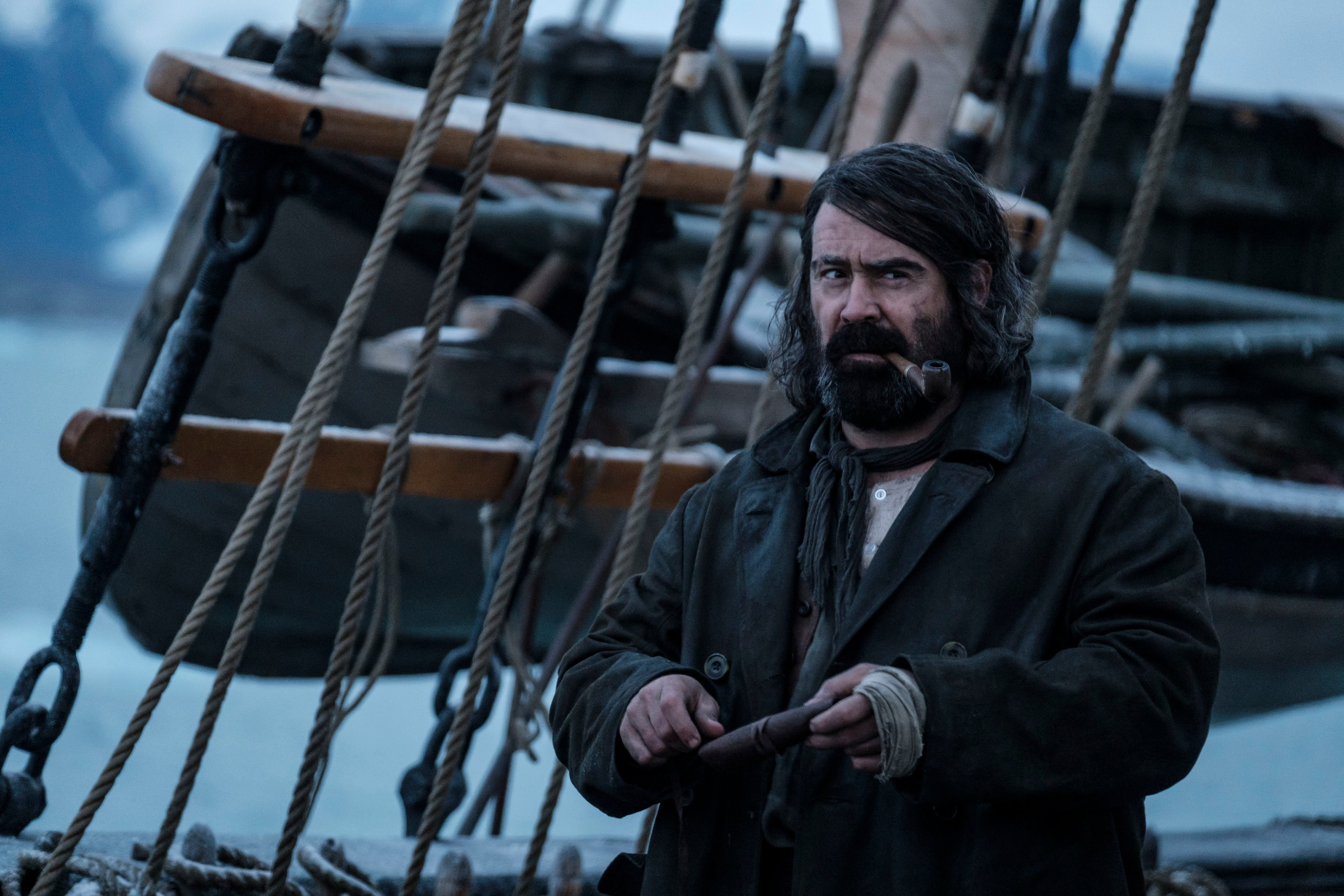 The Canada/U.K. treaty copro is part of the continued collaboration between CBC and BBC and will premiere in Canada on Super Channel this fall.
CBC/Radio-Canada and Super Channel have teamed with BBC for the Canadian release of The North Water, produced by Toronto's Rhombus Media and U.K. prodco See-Saw Films.
The U.K./Canada treaty copro will make its Canadian linear broadcast premiere on Super Channel Fuse on Sept. 19, with episodes available on Super Channel On Demand following each air date. The series will later land on CBC and Radio-Canada platforms in fall 2022 for a wide release, including linear channels CBC TV and ICI TÉLÉ and streaming services CBC Gem and ICI TOU.TV.
The series was co-commissioned by CBC/Radio-Canada and BBC, with plans to air on network BBC Two this fall. The series has already premiered in the U.S., landing on streaming service AMC+ on July 15.
The North Water is based on the bestselling Ian McGuire novel, which follows a disgraced ex-army surgeon, played by Jack O'Connell, who joins a whaling expedition to the Arctic in the late 1850s. It also stars Colin Farrell and Stephen Graham.
Executive producers on the series are Rhombus Media's Niv Fichman and See-Saw Films' Jamie Laurenson, Hakan Kousetta, Iain Canning and Emile Sherman. Rhombus' Fraser Ash and Kevin Krikst are co-executive producers and Claude Paiement of Montreal's N63 Films is co-producer.
Production on The North Water took place in Budapest, Hungary and the frozen seas above the Svalbard Archipelago, located north of Norway. The production is believed to be "the furthest north a scripted drama series has ever filmed," according to the release. The production was scheduled to film in Nunavut, but was unable to due to the COVID-19 pandemic. A local film crew in Iqaluit filmed exterior shots for the series to "authentically capture the vastness of the Canadian Arctic."
The North Water is a BBC and CBC/Radio-Canada original series in association with Super Channel and the Canada Media Fund. The series is part of a commitment between CBC and the BBC to increase their collaborations. Other titles the pubcasters have collaborated on include documentaries Takaya: Lone Wolf and Jumbo: The Life of an Elephant Superstar.
"In a borderless, global entertainment marketplace, The North Water exemplifies our strategy to collaborate to compete by joining forces and combining resources with broadcasters and producers in Canada, the U.K. and around the world to bring our audiences distinct, world-class storytelling," said Catherine Tait, president and CEO, CBC/Radio-Canada, in a statement.
HBO recently commissioned another coproduction from Rhombus Media. TV drama The Sympathizer, co-produced with A24 and co-starring Robert Downey Jr., is expected to go to camera sometime next year. Canada's Don McKellar and South Korean filmmaker Park Chan-wook will co-showrun the series, based on the Pulitzer Prize-winning novel from Viet Thanh Nguyen.