What We Leave Behind, Detention Adventure win big at T.O. WebFest Gala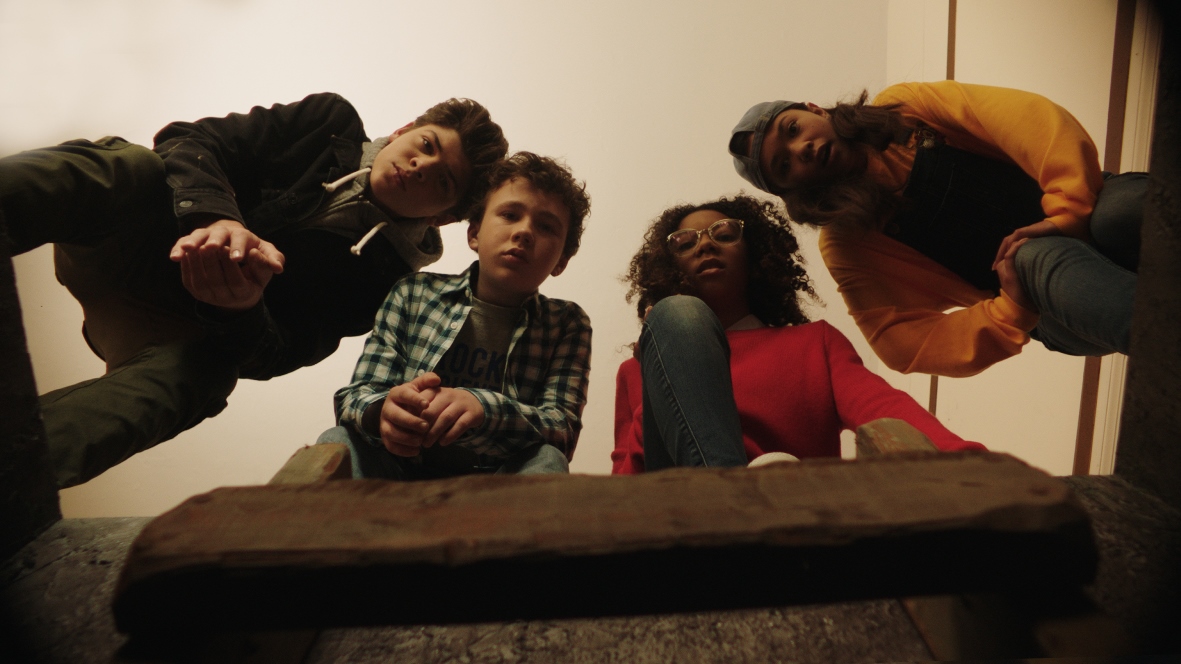 The eighth annual event saw a number of Canadian webseries take home awards and launched a category for Best French-Canadian series.
The T.O. WebFest may have been virtual this year, but there was still plenty to celebrate as the organization doled out prizes for the best web series and digital creators from across Canada and around the world this past weekend.
Mohawk filmmaker Jonathan Elliot's What We Leave Behind was the weekend's big winner, taking home three awards including BIPOC Spotlight, Best Music, and a Board of Governors Honourable Mention. The seven-part series features eight BIPOC dancers who use their bodies and the art to confront systemic racism and preserve their culture for future generations.
Detention Adventure also took home multiple prizes, winning Best Canadian and Triple Threat Auteur for executive producer, writer and director Joe Kicak. Series producer Lauren Corber – one of the inaugural participants of the Banff World Media Festival's accelerator program BANFF Spark –  also won a Board of Governors Honourable Mention. The series, which debuts its third season on CBC Gem this fall, follows three friends and a bully who land themselves in detention in order to protect the secret hidden lab of Alexander Graham Bell.
Short Term Sentence, a comedy starring reluctant roommates, took home the Best Toronto prize, while star Phil Moniz won Best Lead Actor. Meanwhile fellow comedy Cam_Girlfriend was the Webseries Canada Spotlight winner.
NarcoLeap, which follows the adventures of a college student who leaps into other bodies while experiencing narcolepsy, also won several awards in its second season, taking home Best Ensemble and Best Production Design. Series director and producer Kate Green also a BANFF Spark participant – also won the best overall award in the Pitch Pit category for her series Dr. F.
Felix, Maude and the End of the World also took home a prize for Best Science Fiction & Fantasy, while The Reminder won Best Horror & Thriller. Anthology series For the Record, which traces the songs that make up the "life playlist" of connected characters, won the Board of Governors Honourable Mention as well as securing Best Supporting Actor and Actress awards for Maurice Dean Wint and Karen LeBlanc. Additional Canadian winners were Open Ethnicity, which won Best Pilot in the Pitch Pit category, Queens for Best Hair and Makeup and Claire and the Elderly, with Irlande Côté winning Best Lead Actress.
Nearly half of this year's 169 entries were from Canada, with almost half of those hailing from Quebec. That prompted the festival to introduce a new Best French-Canadian series award in addition to new categories in Best Foreign Language Film and Best International Film. Piege/Trapped took the inaugural Canadian trophy while Miracle Barbershop and Fritures/Fry Up won the other two categories, respectively.
Also new this year was the Spark Equity Program, which was presented by the CMF. The initiative ensured that cost wasn't a barrier for any under-represented industry professionals to participate in this year's festival.
"As an organization we committed to funding the Spark Equity Program; an equity and inclusion program that included access for underrepresented talent in the industry very early on in planning this year's festival," said Michael Evask, VP and festival director, in a release. "When you look at the results, and Indigenous production What We Leave Behind receiving three awards, it makes me feel proud. We look forward to continuing to do more next year."