WarnerMedia names inaugural participants of writers program
Writers Jessica Meya, JP Larocque and Ryan Cooper are among the 18 selected participants of the WarnerMedia Access x Canadian Academy Writers Program.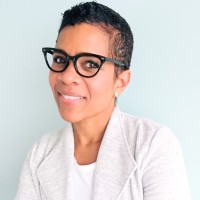 WarnerMedia has selected 18 Canadian film and TV writers for its inaugural talent initiative focused on advancing experienced Canadian writers from underrepresented communities.
Launched in late 2020, the WarnerMedia Access x Canadian Academy Writers Program is designed for mid-level Canadian writers to gain more exposure and move to the next phase of their career in an "artist in residence"-style initiative. Writers will gain access to WarnerMedia execs and attend a workshop to fine-tune a script into a viable draft, starting this month.
Among the 18 writers selected are TV scribes, including 2021 Canadian Screen Award winner Jessica Meya (Detention Adventure), Andrew Burrows-Trotman (The Porter), JP Larocque (Jann, Diggstown), Faisal Lutchmedial (Ransom), Murry Peeters (The Parker Andersons), Nile Seguin (Second Jen, The Hardy Boys) and Vivian Lin (Hudson & Rex, Killjoys).
Other selections include Playback 10 to watch alum Ryan Cooper; film writers Gaurav Seth (Entangled), Mayumi Yoshida (In Loving Memory), Michael Hanley (Learning to Ride) and Mona Zaidi (Richard III: Unto the Kingdom of Perpetual Night), Stéphane Moukarzel (Black Friday); actors Jay Cardinal Villeneuve (The Body Remembers When the World Broke Open) and Shakil Jessa (The Quaranteens); and playwrights Berend McKenzie, Christine Rodriguez and Corey Payette.
The multi-year program, which is available in French and English, is administered by the Academy of Canadian Cinema & Television in collaboration with Telefilm Canada. The participants were selected through an internal review between WarnerMedia and the Canadian Academy.
"There is such an incredible pool of talent in Canada, and we are thrilled that WarnerMedia gets to champion a number of these gifted writers with this program," said Deanna Cadette (pictured), executive director, WarnerMedia Access Canada, in a statement. "We received an overwhelming response with submissions from truly talented Canadians and are excited to move forward with the selected writers to help them advance on their path to success."