TVA Group reveals $75M project to expand MELS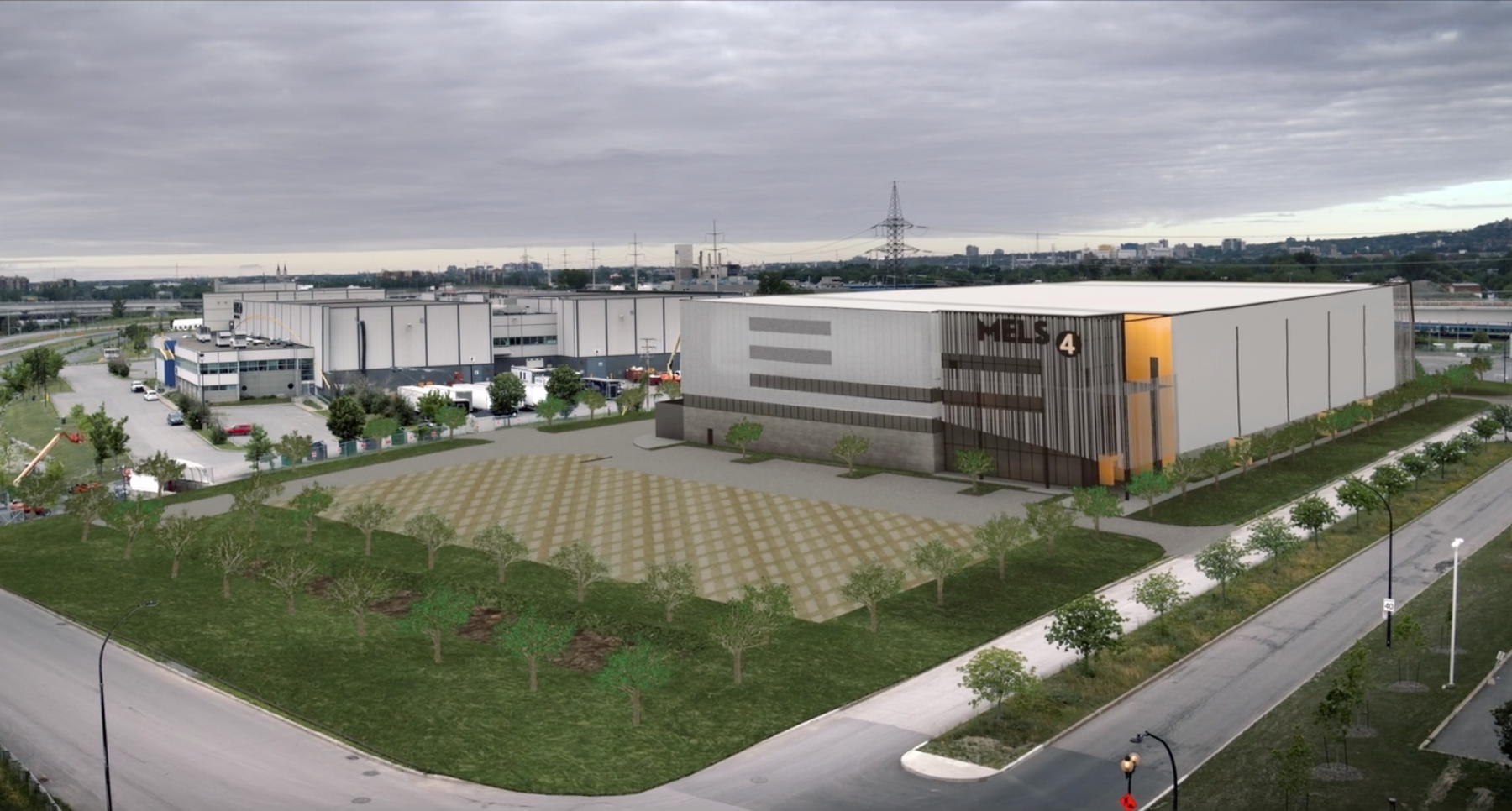 The Montreal-based company said the additional construction will add 160,000 square feet of studio space as it vies to attract more tentpole movies and mega-budget TV series.
TVA Group is making a significant investment in its studio infrastructure in a bid to lure more tentpole movies and big-budget TV productions to Montreal.
The Quebecor Media-owned company announced a $75-million project to expand its MELS studio business on Friday (July 15). The Government of Quebec and the City of Montreal are also providing funding.
The initial investment in MELS 4 will total $53 million, followed by an additional $23 million in equipment investments over a 10-year period, according to TVA Group. The Government of Quebec is funding construction to the tune of $25 million through Investissement Québec.
MELS 4 will cover a total of 160,000 square feet, with 60,000 square feet dedicated to the new film studio, which will be split into two smaller studios. The remainder will be staging areas, workshops, production offices and additional support space.
Construction on the additional space is due to be completed by 2023, at which point MELS will encompass 500,000 square feet of production space, including more than 270,000 square feet of studio space.
International projects that have filmed at MELS in recent years include Transformers, the new Home Alone film, Midway, Bold Type, X-Men: Dark Phoenix, X-Men: Apocalypse, Quantico, Snow White, The Day After and The Mummy: Tomb of the Dragon Emperor.
MELS already enjoys an international reputation thanks to the renown of its facilities, expertise and services. We are proud to offer, with MELS 4, an even more attractive offer that will allow us to meet the growing needs of the film and television blockbuster industry. Combined with the technological shift we undertook in 2020, particularly with the launch of our virtual production platform, this project will also allow us to differentiate ourselves in a highly competitive market not only internationally, but here in Canada, said Martin Carrier, president of MELS, in a statement.