Audio-video distinction blurs as broadcasters invest in podcast networks
CBC, Corus and Rogers Sports & Media discuss what's working in the podcast-to-screen adaptation space, what they have in development, and how podcasting is becoming an established content vertical within broadcast companies.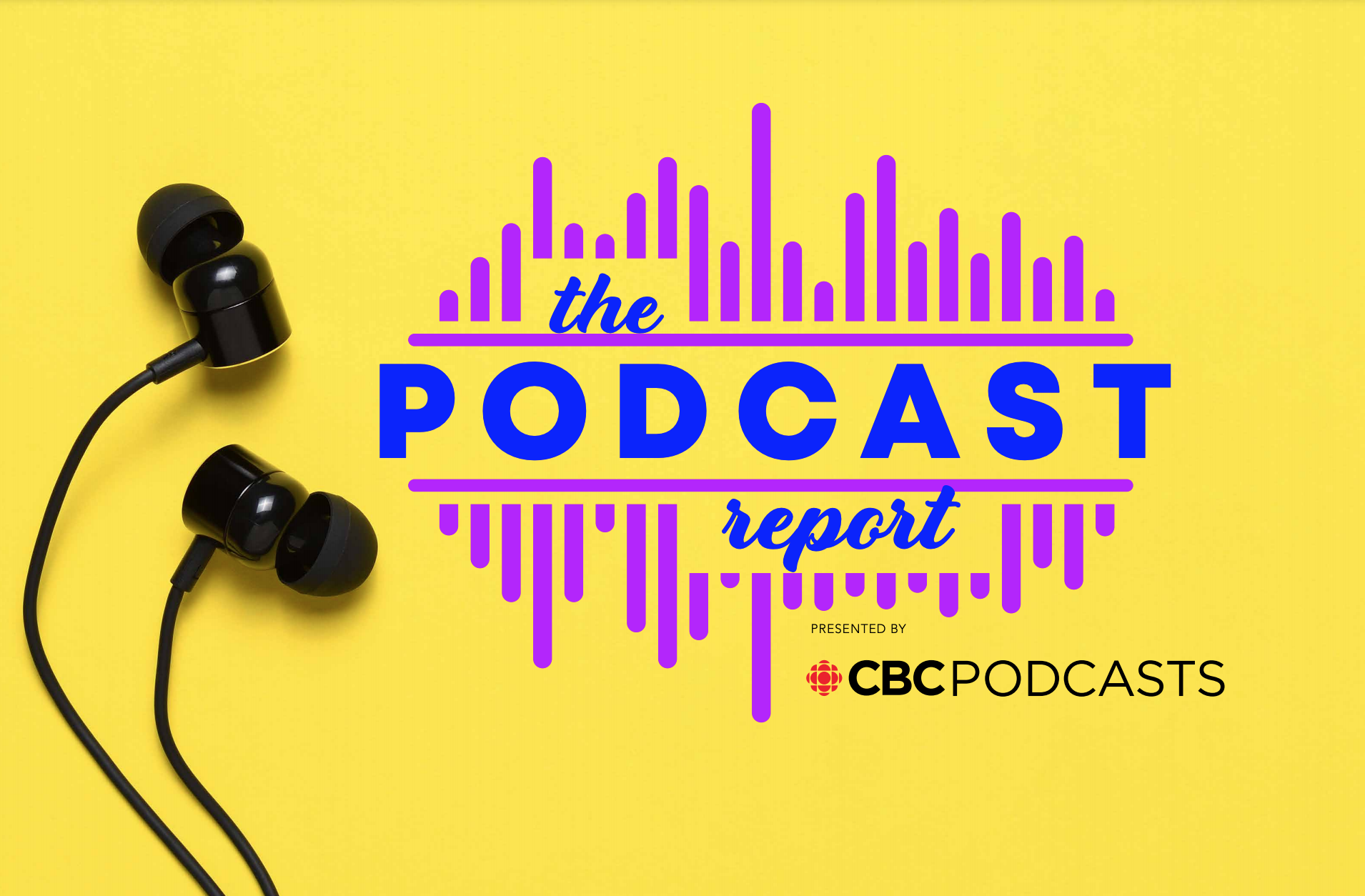 Last week we caught up with production companies dipping their toe into the podcasting space. Now, in part two of Playback's Podcast Series, we are turning our attention to how broadcasters are investing in their podcast networks.
While Canada's largest broadcast companies have all been in the podcasting space for several years, surging audience appetite is causing them to plow additional resources into expanding their networks – and forcing them to look more closely at whether their next TV hit already exists within their roster of podcasts.
Corus Entertainment, which made its formal move into the podcasting space in 2018 with the launch of its Curiouscast network, has seen a growing overlap between its audio and video businesses, according to Chris Duncombe, director of streaming and podcasting.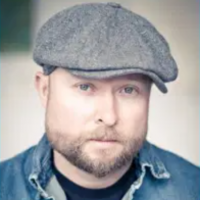 "We work very closely with the [original programming] team, and there are endless opportunities for us to think about," Duncombe tells Playback Daily. "What started as a YouTube channel could be a great podcast, and what started as a podcast could be an excellent book or TV series or something beyond that."
In the three years since its launch, Curiouscast has amassed a roster of acclaimed titles including The Ongoing History of New Music and true-crime podcasts Crime Beat, Nighttime and Dark Poutine.
The network operates primarily in two ways, says Duncombe (pictured, right) . Firstly, as a developer and producer of its own podcasts. Secondly, as a carrier of "partner podcasts," which Corus monetizes by offering promotional and audience-building support.
In terms of podcast-to-screen adaptations, Curiouscast already has success stories to point to. True-crime podcast Crime Beat, which sees crime reporter Nancy Hixt delve into some of Canada's most high-profile criminal cases, has been adapted as a docuseries for Global. The podcast is headed into its fourth season next year, while the TV version is headed into its third.
As well, Canadian production companies have taken a keen interest in the IP within Curiouscast's library. Among them, New Metric Media has optioned the rights to Russia Rising and China Rising, a pair of sister podcasts. The former takes a look at Russian trolls, hacking, cyberwarfare and the Putin Generation, while the latter is an in-depth investigation into modern China and its at-times strained relations with the West.
Meanwhile, CBC has seen significant growth of its own podcasting network. After launching CBC Podcasts in 2015, the network has grown significantly in recent years and garnered 67.4 million downloads of CBC original podcasts over the past year alone, led by titles such as Uncover: The Village, Recall, Front Burner, Death in Cryptoland, Brainwashed and its biggest hit Someone Knows Something.
A growing recognition of the burgeoning opportunities in the podcasting space has also led to a repositioning of CBC Podcasts within the public broadcaster. After starting out under CBC's radio business, CBC Podcasts was last year aligned under the entertainment, factual and sports division headed up by GM Sally Catto.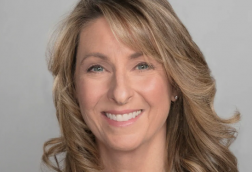 "It's been an evolution of institutionalizing CBC Podcasts within CBC," said Leslie Merklinger, senior director of CBC Podcasts (pictured, left). "We're not the startup, not the outlier, not the little kid anymore. We're a legitimate digital content vertical. The arrival into that positioning within CBC really helps us pull all the levers CBC has."
Before that, Merklinger said she spent several years "knocking on the doors" of CBC's scripted, unscripted, sports, kids and music teams to inquire about the possibility of collaboration. "Now those doors are gone and we're on the [entertainment, factual and sports] side of the CBC, where internal collaboration is very natural and part of our DNA."
It has meant a further integration of the pubcaster's podcasting and traditional TV businesses, with the teams meeting monthly to review their respective in-development projects and initiate discussions around collaboration and adaptation.
There are a number of podcast-to-screen adaptations in development, including a docuseries based on Evil by Design. The podcast began with The Fifth Estate team and the decade-plus amount of investigative work on disgraced Finnish-Canadian fashion mogul Peter Nygard. The podcast team is now working with the unscripted TV team on developing a documentary series.
CBC is in development on a TV adaptation of Uncover: The Village, which is being adapted as a docuseries by Montreal prodco Noble Television. The podcast examines two waves of unsolved murders, separated by 40 years, in Toronto's Gay Village.
CBC is also in the early stages of development with J. J. Abrams' Bad Robot Productions on an adaptation of Finding Cleo, which explores the story of a young Cree girl named Cleo, who was taken by child welfare workers in 1970s and adopted in the U.S. The family believes she was raped and murdered while attempting to hitchhike back to Saskatchewan.
There have been many lessons the pubcaster has absorbed along the way as well. An adaptation of Personal Best, a humorous podcast celebrating life's half-wins and the modest satisfaction of getting less bad at things, didn't work out.
The CBC produced a pilot episode of the self-improvement serial, but Merklinger says "we just didn't quite figure out the recipe to making it work for a half-hour TV series."
"When someone's got the headphones in their ears, sometimes a moment of very subtle humour is really effective, and then on TV it's just a bigger platform and it might not work as well. It's a learning process for sure," she said.
On the budget front for non-scripted podcasts, Merklinger says the per-episode cost starts at around $8,000 and goes up to between $25,000-30,000, depending on the scope of the story. The mid-range is around $20,000 per episode, she said, adding that scripted is much more difficult to calculate, but can go much higher.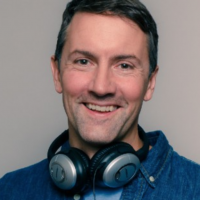 Rogers Sports & Media (RSM) has also invested significantly in growing its podcasting business in recent years, launching its Frequency Podcast Network in 2018 and a year later acquiring Pacific Content in 2019. Steve Pratt, co-founder and VP of Pacific Content, now oversees the wider podcasting business at RSM (pictured, right).
In terms of its biggest successes, Pratt says Frequency's The Big Story and Moms in the Middle, as well as some of the hockey-related podcasts under the Sportsnet umbrella are among RSM's top performers.
Pratt says Rogers has seen vast growth over the past couple of years, accelerated by the pandemic, and points to Netflix and Amazon's involvement in the space as evidence that more crossover between audio and video is coming.
Earlier this year, Amazon signalled its audio intent with its purchase of podcast net Wondery, while Netflix last week hired N'Jeri Eaton, former head of content for Apple Podcasts, to lead podcasting for Netflix's marketing division.
"Amazon's acquisition gives them IP that could potentially be [Amazon] Prime properties. It's a really interesting strategic move," he says.
Rogers partnered with the The New York Times two years ago on a companion series for Paramount+'s Why Women Kill. With the success of that podcast, Pratt says RSM plans to delve further into companion podcasts as a way of further engaging with audiences.
Despite the sudden crowdedness of the space, the potential for growth in the podcast-to-screen space remains huge, says Pratt.
"We've just scratched the surface in terms of the creative strategies you could use to pair audio and video and make interesting experiences for audiences."
Check back next week for more on how broadcasters are tackling the discoverability question amidst a vast sea of more than two million podcasts, how advertisers are bringing an influx of new revenue, and why scripted podcasting could be the next big frontier.