New immersive film to blend horror with neuroscience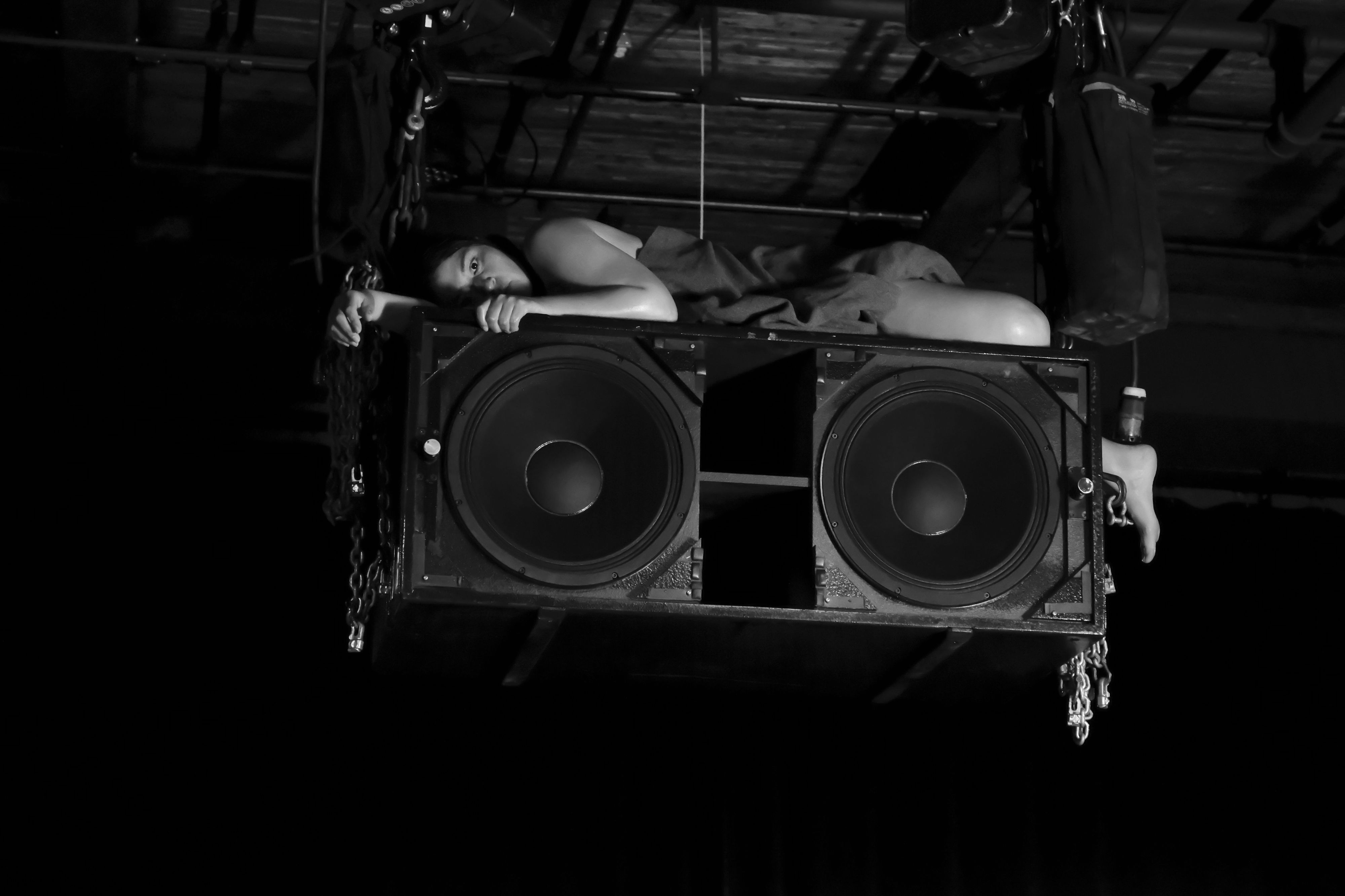 New proprietary biofeedback technology will offer audiences a unique musical experience during the theatrical release of the horror film V F C.
The producers behind award-winning projects Les Affamés and Vic + Flo Saw a Bear are merging arthouse horror and augmented reality with their latest feature V F C.
Produced by C.S. Roy and Stéphanie Morissette, the film will use a "proprietary, real-time adaptive audio system" to create a unique musical experience for viewers. While watching the film in theatres, audiences will each be given electroencephalogram (EEG) headphones, which customizes the soundtrack based on each person's biofeedback (temperature, heart rate, blood pressure, etc.).
The technology was developed by Roy and Morissette's banner LMDP Co., which mixes filmmaking with neuroscience, XR and immersive media technology. V F C will be the first to blend traditional film with biofeedback audio technology, according to the filmmakers.
V F C also marks the directorial debut of Roy. The film itself is about a neuroscientist, played by Inuk singer-songwriter Elisapie Isaac, who develops a fear of music and begins to see her colleague's behaviours change as a result of exposure to the same piece of music.
Starring alongside Isaac are Etienne Lou, Matthew Kabwe, Justin Laramée and Ambica Sharma. The film went into production in Montreal and Quebec's Eastern Townships in April 2021. Montreal's h264 will handle distribution in Canada and the film is expected to release in 2022.
V F C is supported by the Canada Media Fund and SODEC. Key crew members on the film include cinematographer Stephanie Weber Biron (Nadia, Butterfly), sound designer Olivier Calvert (Arrival), music composer Philippe Lambert (Way to Go VR), fashion designer Ying Gao and 3D video artist Sabrina Ratté.