Audio opportunities: Prodcos hear the sound of new revenue streams
In part one of Playback's special Podcast Report, we catch up with production companies exploring the podcasting space, incubating IP, earning commissions for original podcast series and figuring out revenue models.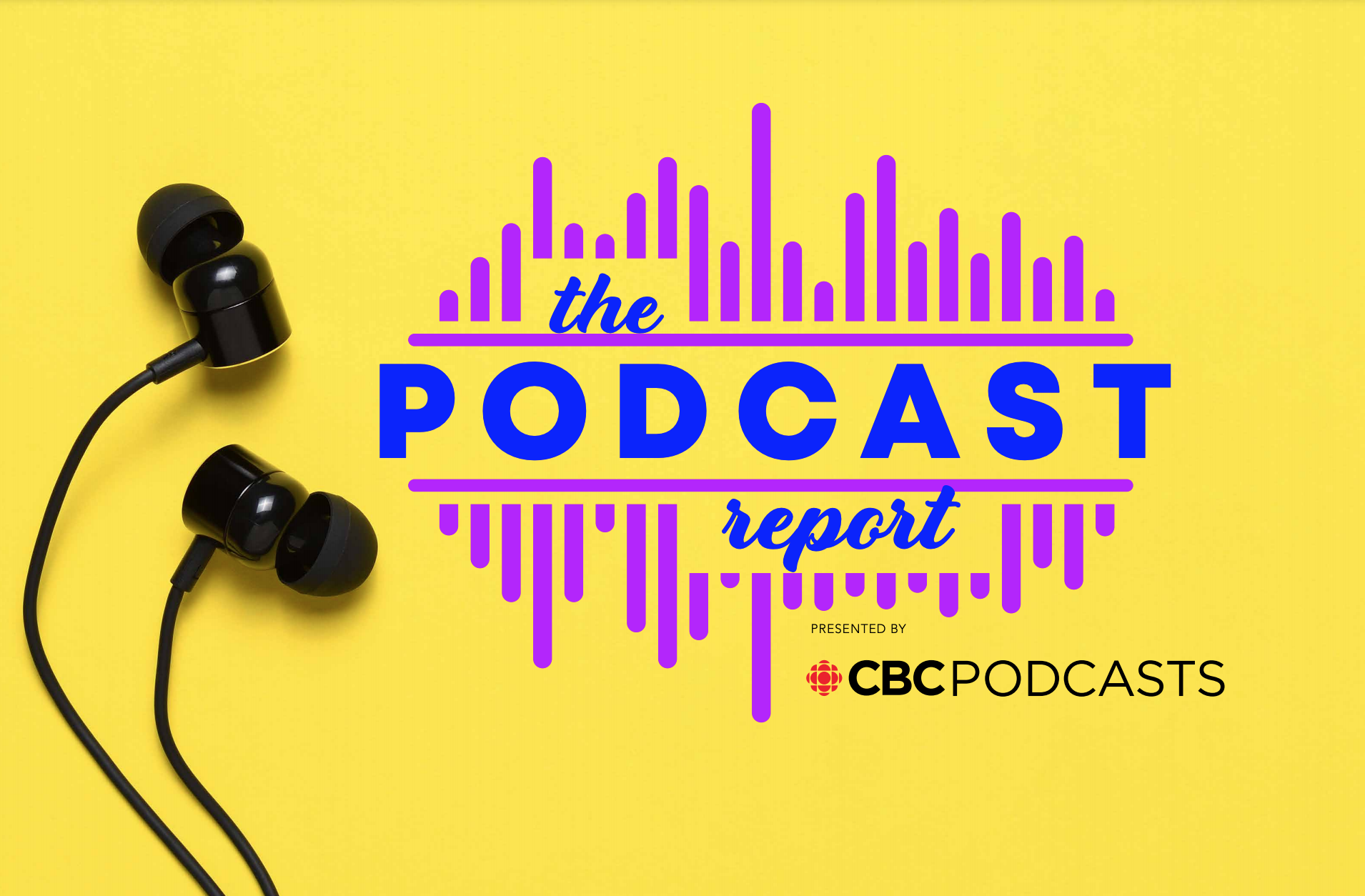 In this special five-part Podcast Report series, Playback will profile traditional podcast networks reimagining the space, production companies entering the podcasting world for the first time, Canadian broadcast networks blurring the lines between audio and video, and companies mining podcasting IP for screen-based adaptations. 
Check in weekly as Playback takes a deep dive into how companies across the Canadian media ecosystem are tuning into the podcasting boom and helping to reshape the business.
Tuning in to a new frequency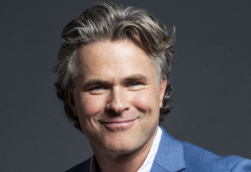 For a number of years, Canadian production companies have been circling the podcasting space, trying to ascertain the scope of the opportunity in this still-nascent medium.
While podcasting has clearly been a booming industry for at least three years, the jury, to a degree, is still out on whether domestic production houses can play in the audio field and find ways to successfully and reliably monetize their efforts. That, however, is starting to change.
As the business models around podcasting have started to crystallize, a growing number of Canadian TV and film companies have begun dipping their toe into the podcasting waters. And they're beginning to have success.
Among them is Cream Productions, which made its formal entry into the podcasting sphere earlier this year with the launch of Cream Podcasts, a new division focused on audio.
"We're at the very beginning of a business that's finding its feet," David Brady, founder and CEO of Cream Productions, tells Playback Daily (pictured, above right). "Superficially it seems like there's a flood of podcasts – and, of course, there are millions of podcasts out there – but not a large fraction of them have longevity. In the research we've done, we think podcasting has a long, long way to grow."
As Cream Podcasts launched, CNN Audio commissioned its docuseries Behind the Desk: The Story of Late Night, which serves as a companion to its CNN original series, The Story of Late Night. Cream also produced My Pop's Culture, a 10-part humorous and informative father-and-son podcast, hosted by Marshall Kaplan (father) and Ben (son), which the company is self-distributing.
Asked whether he sees podcasting as a monetizable stream – in isolation from video content – Brady is bullish on its long-term prospects. "I absolutely think podcasting can be profitable and have its own revenue models."
Part of the buzz around podcasting has clearly been the dawn of audio mega-deals, typified by Joe Rogan's US$100 million licensing deal with Spotify. More recently, Jason Bateman, Will Arnett and Sean Hayes-hosted Smartless was the subject of a splashy acquisition by Amazon Music and Wondery.
These, of course, are not your average podcast deals, and Brady says a tier of podcast property is emerging that is affordable to produce and have the potential to break through in a significant way.
"There are these high-level 'hits' that get everyone's attention. Those are that Holy Grails everyone is going after, but I think there's a mid-level for a lot of podcasts to generate their own revenue streams, whether it's ad sales or IP licensing."
In terms of budgets, things are still "all over the map," says Brady, depending on the type of project. "On one end of the spectrum there are daily [shows] with a couple of hosts and a couple of glasses of wine. And then at the other end, which is more closely related to the programming we do, it is dramatized, well-researched, heavily produced documentary. We're dabbling in both." To date, Cream has not exceeded a budget of $30,000 per podcast episode, adds Brady.
At present, Cream has upwards of 10 podcasts in various stages of development, with its podcasting team working hand-in-hand with the TV development team. As Cream Podcasts grows, Brady says there won't be as much overlap as there is right now, but they will retain as much "conceptual overlap" as possible.
"This way we just keep the blood pumping even faster when it comes to developing creative ideas. Some go to TV, some go to podcasting, and there's great potential for cross-pollination. To me, for a company like ours, that's where the magic lies," he said.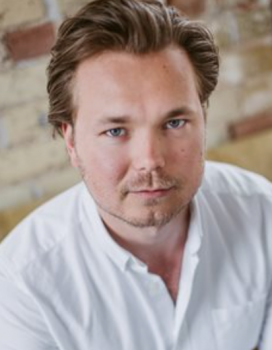 For Boat Rocker Media, it first began to dabble in the audio space around five years ago with an Orphan Black podcast put together by its digital team. At the time, it was very much an experiment to see what kind of storytelling and revenue opportunities it might yield.
Producing the podcast sparked interest in the space, according to Michel Pratte, president of Boat Rocker Media and general manager of Boat Rocker Studios, and that led the company to eventually invest in subscription-based story platform Realm (formerly Serial Box) in early 2018.
As the relationship between Boat Rocker and Realm grew, the companies began sharing materials back and forth and collaborating on audio projects. Boat Rocker also optioned a couple of projects from the New York-based company, for which Pratte (pictured, left) also sits on the board.
The most high profile of the collaborations came in the form of a scripted Orphan Black podcast, voiced by Tatiana Maslany (this podcast is separate from the initial Orphan Black podcast produced in-house by Boat Rocker). The podcast, Orphan Black: The Next Chapter, performed well and shot to the top of the Apple podcast charts when it was moved in front of the Serial Box paywall.
"That really piqued our interest," says Pratte. A second season was greenlit earlier this year.
One of Boat Rocker's biggest learnings about the audio space is how similar it is to television, says Pratte. "The audio business model is almost identical. The life cycle of making something, putting it out there, hoping to make a second season is very similar to television, which is why I think we feel a bit of a comfort in exploring it as an extension of our business."
Figuring out if and how audio will become a core part of Boat Rocker's business is another matter altogether. While not ruling it out altogether, Pratte says that acquiring a big player in the audio space would likely be "prohibitively expensive." A more logical approach for Boat Rocker, which generates the majority of its revenue through its TV production, distribution and talent management, would be an "organic build" or a smaller tuck-in acquisition, he said.
The perception of podcasting as a premium storytelling platform has evolved in recent years, with audiences becoming increasingly agnostic about the medium through which they consume entertainment content. And as TV budgets continue to rise, companies are looking at new ways to build audiences.
"Increasingly, as TV follows feature film and becomes so expensive, storytellers are saying 'well I'm never going to be able to retain rights if I try to sell an $8-million-an-episode TV show. So if I can tell a great episode at low cost through podcasting, build an audience and have more credibility when I go in and sell something, I'll have more leverage and a higher likelihood of success because I've tested that market.'"
Pratte is quick to add that he doesn't see audio as simply a testing ground for TV-bound IP ("it's a standalone way of telling stories," he emphasizes), but podcasting as a proof of concept is a secondary benefit that didn't exist to such a degree in years gone by. "Am I going to spend $50,000 or $100,000 on a script, or should I spend it on a fiction or non-fiction podcast that explores the same theme. That's a question we're increasingly asking ourselves."
Like Boat Rocker, Shaftesbury also first began exploring the podcasting space about five years ago. In search of new ways to tell scripted stories, the company optioned several books, put together about 12 original scripted podcast ideas and eventually commissioned two pilot podcast scripts. It may have been too early though, as they came up empty handed when they began pitching the idea.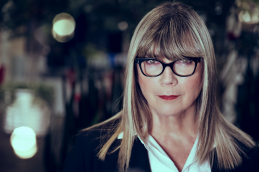 "The long and the short of it is – we took it out, and we couldn't get a nibble at that point," says Shaftesbury chairman and CEO Christina Jennings (pictured, right).
Things then got busy on the TV front, and Shaftesbury put its podcasting foray on the back burner until about two years ago when audio network Audible approached the prodco about doing a scripted podcast based on its long-running hit drama Murdoch Mysteries.
Showrunner Peter Mitchell pulled together a writers room to script the series, with star Yannick Bisson then voicing it. "It was super successful and Audible was very pleased," said Jennings of The Secret Diaries of Detective Murdoch. Shaftesbury then went on to do another podcast, this time an unscripted podcast series for Hudson & Rex (called How 2 Dog) in partnership with Frequency Podcast Network.
Expanding the universes of its biggest shows is a major part of the appeal, says Jennings, but so too is incubating talent, given that podcasts are (typically) significantly cheaper to produce than television.
Last fall, Shaftesbury grew its involvement in the podcast space once more through a partnership with Wattpad and the Shaw Rocket Fund (SRF), with Shaftesbury serving as the production partner on a 10 x 20-minute narrative podcast called The Infinite Worlds of Ella Jane, from 18-year-old writer Loridee De Villa.
"Hopefully it will help [De Villa's] career as a writer, because we're bringing in some seasoned writers to work with her. So for us it's a way to incubate new writing talent, and new talent in terms of the content itself," said Jennings.
Playback's Podcast Report continues with a deep dive on what Canadian broadcasters are up to in the podcast space. Read part two here and part three here.