CMF adds three to its board of directors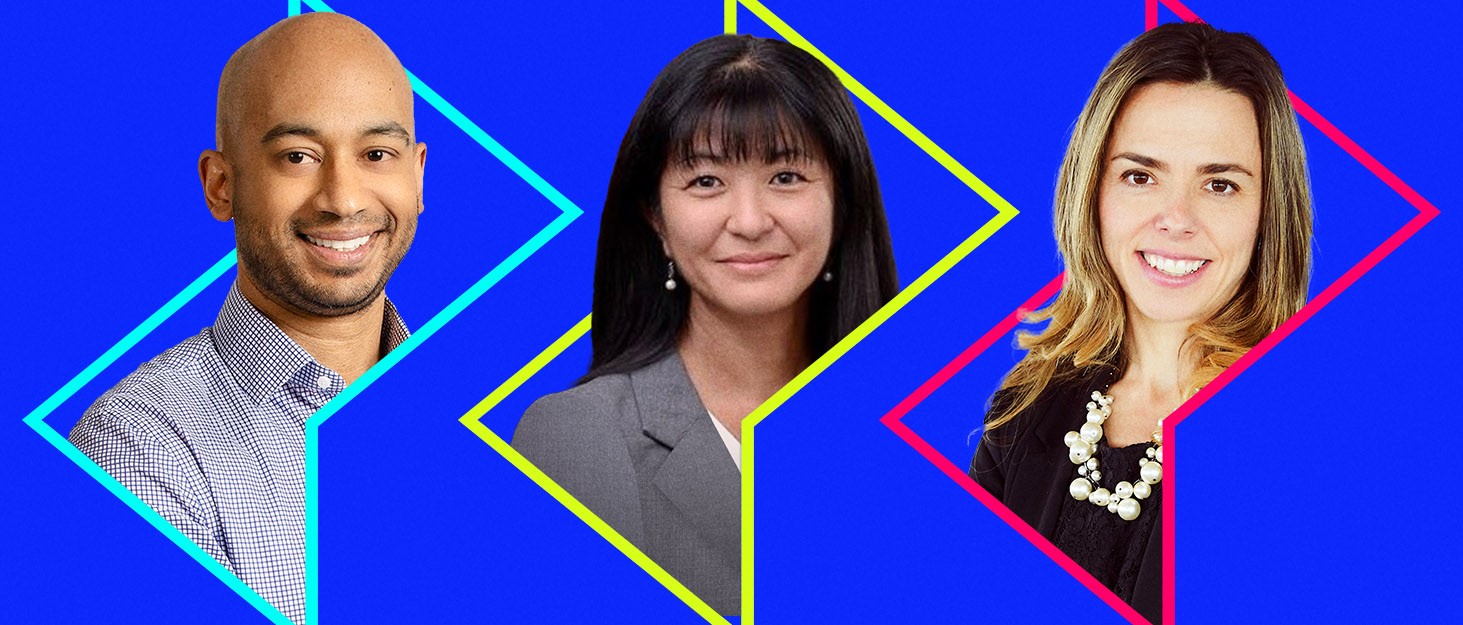 Jason Badal, Sanae Takahashi and Chantale Coulombe have joined the CMF board, bringing their past experience in IP law, broadcasting and telecommunications.
The Canada Media Fund (CMF) has appointed former Rogers Sports & Media, Shaw and ComediHa! executives to its board of directors.
The funder has added three new members total, welcoming Jason Badal, director, multinationals at Shopify; Sanae Takahashi, a retired telecom executive; and Chantale Coulombe, president and CEO of the College of Corporate Directors at Laval University.
Badal and Coulombe were nominated by the federal government's Department of Canadian Heritage, while Takahashi was nominated by the Canadian Coalition for Cultural Expression (CCCE). Lori DeGraw is the only outgoing director following CMF's annual meeting; returning as directors are chair Alain Cousineau, as well as Barry Chapman, Alison Clayton, Guy Fournier, Gary Pizante and Michael Schmalz.
Badal was the head of business affairs and development at Rogers Sports & Media before his current role at Shopify, and led business and legal affairs at Score Media before then. He has also served as an advisor to start-ups in the sports, tech and direct-to-consumer commerce industries.
Before her retirement, Takahashi served as SVP, planning, insights and business models at Shaw Communications, and has more than 20 years of experience in Canadian broadcasting and telecommunications. She has also previously held a senior role at Rogers Wireless.
Coulombe worked in intellectual property law as a partner at the firm Norton Rose Fulbright for more than a decade before working as VP, corporate and legal affairs for ComediHa! Group. Coulombe previously chaired the Jeune Chambre de commerce de Québec and sat on the board of the Table de concertation de l'Industrie cinématographique et télévisuelle de Québec.
"We look forward to working with [the new directors] and benefiting from their extensive experience and diversity of perspectives, as we set the organization's path forward during these times of change for the industry," said Cousineau in a statement.
The board appointments follow the release of the CMF's What We Heard report, which outlines the core recommendations from its pan-national consultation as it mulls how to reimagine its funding model for the future. Among the 15 recommendations shared by the CMF is a call for more diverse representation among decision-makers, which includes executives and the board of directors. Other critical requests from the industry were broadened funding triggers and more support for development.
Pictured (left to right): Jason Badal, Sanae Takahashi and Chantale Coulombe