Shaftesbury's Slo Pitch headed to the U.S. with IFC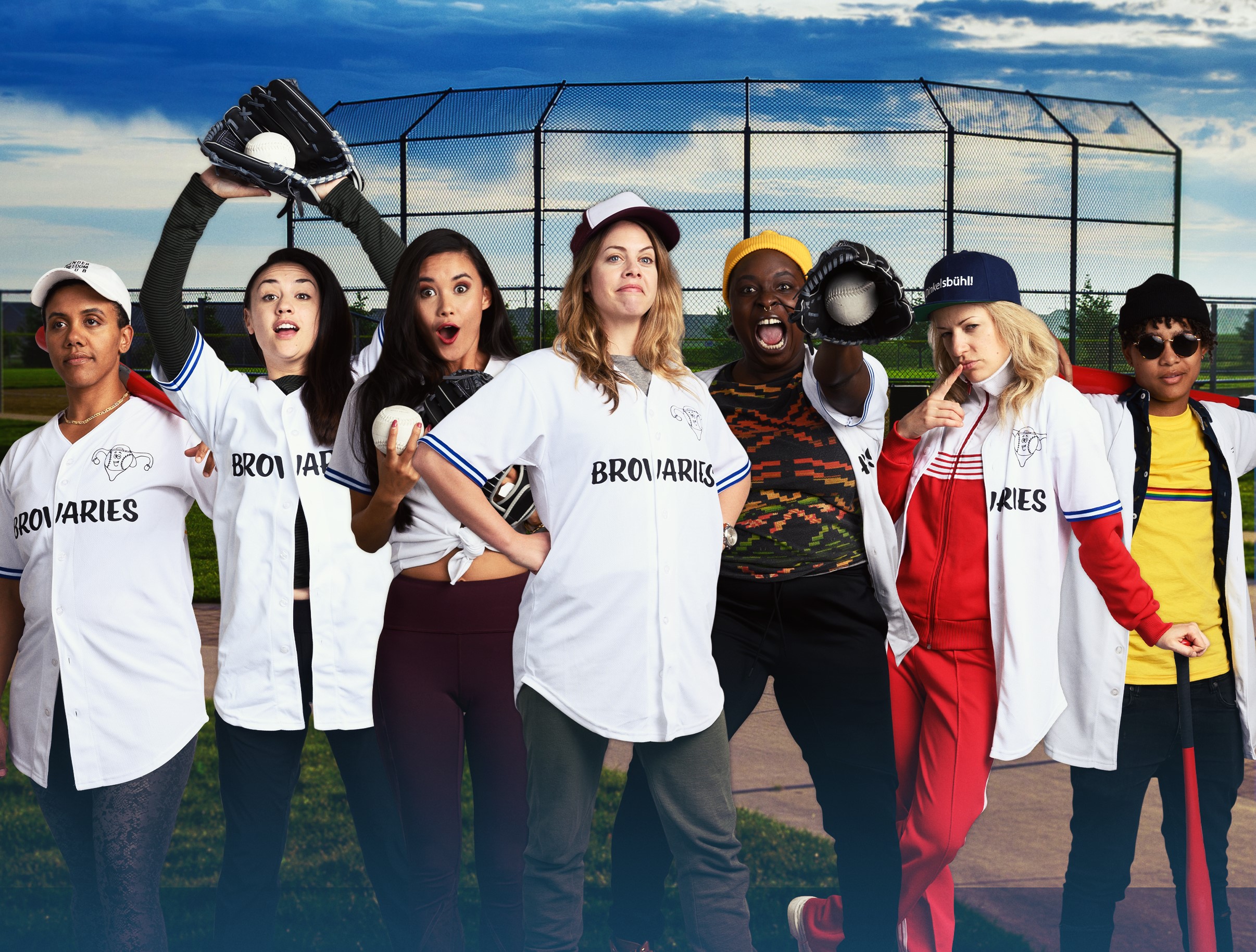 The AMC-owned network bought 20 episodes of the short-form comedy series and will launch season one later this year on IFC.com.
A MC Networks-owned IFC has acquired the first two seasons of the Shaftesbury-produced comedy, Slo Pitch.
Season one of the short-form digital series will premiere on IFC.com later this year, while the second season, which goes to camera in and around Toronto, will debut at a later date. Both seasons are 10 x 10 minutes.
The mockumentary-style series, created by Gwenlyn Cumyn, Karen Knox and J Stevens, follows the exploits of a queer softball team, The Brovaries, and its overly invested coach.
In Canada, the series airs on OUTtv. Season one of Slo Pitch debuted on OUTtvGo and made its linear debut on OUTtv.
It stars Kirsten Rasmussen (Band Ladies), Gwenlyn Cumyn (BARBELLE), Karen Knox (BARBELLE), Lane Webber (Gay Mean Girls), Kaitlin Alexander (Carmilla), Khadijah Roberts-Abdullah (Sugar Daddy), Amanda Cordner (Baroness Von Sketch) and Chelsea Muirhead (From The Vaults).
The comedy is executive produced by Christina Jennings, Scott Garvie, Karen Knox, Gwenlyn Cumyn and Michael Schram. Paige Haight is the producer. Series director is J Stevens, whose credits include the short films Cons & Pros and Soft Spot.
General manager Blake Callaway said IFC continues to "seek fresh, unexpected creative voices, to feature" on its platform and said the show "embraces and celebrates every dimension of the LGBTQ+ experience except winning."