Plans unveiled for massive film, TV studio in Toronto's Downsview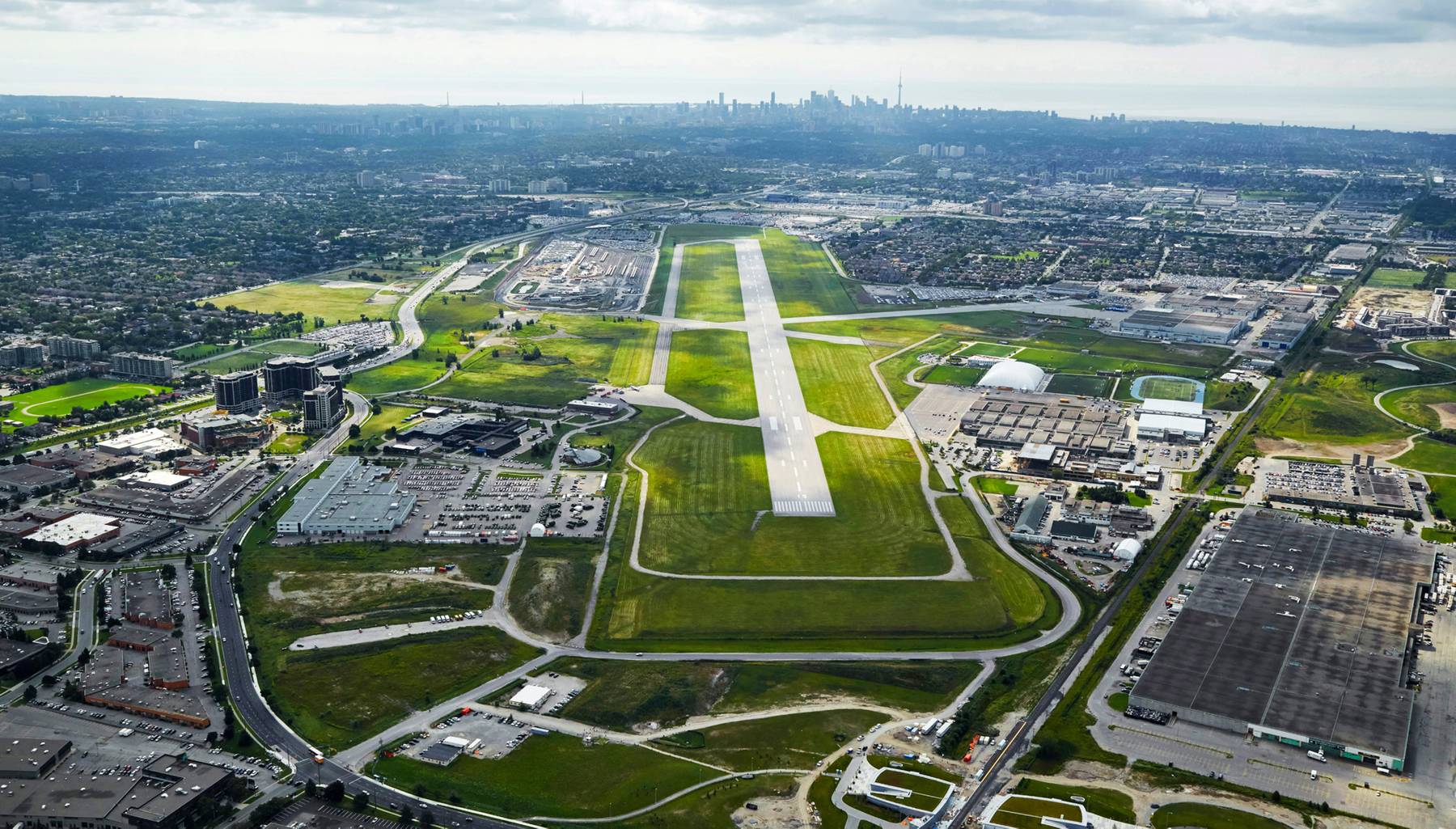 Investment companies PSP Investments and Hackman Capital Partners (HCP) have signed an MOU for the ground lease, with HCP to invest approximately $200 million toward the studio.
Ottawa-based investment company PSP Investments and L.A.-based real estate investor Hackman Capital Partners (HCP) have partnered on a long-term lease of land in Toronto's Downsview neighbourhood to build a film and television production studio.
The companies signed a memorandum of understanding (MOU) for the ground lease. HCP, or an HCP joint venture, will invest approximately $200 million toward the planned facility, according to a statement from HCP CEO Michael Hackman.
The long-term plan, which is still subject to approval from City of Toronto officials, is to build more than one million square feet of production and support space at the Downsview Airport Lands (pictured), which is approximately 370 acres. New soundstages will range from 20,000 to 80,000 square feet, according to Hackman. The new facility is expected to create "thousands of new direct and indirect jobs."
The studio is expected to "exceed" the City of Toronto's Green Standard sustainability design requirements, according to Kristopher Wojtecki, managing director, real estate investment at PSP Investments. Northcrest Developments, a subsidiary of PSP Investments, will be involved in the development of the facility.
HCP is the owner of The MBS Group, a collection of companies that provide a range of services for film and TV studios and productions. PSP Investments, or Public Sector Pension Investment Board, is a pension investment company, which manages net contributions for the pension funds for the Canadian Armed Forces and the RCMP.
The companies previously formed a joint venture with Square Mile Capital Management, USAA and Teacher Retirement System of Texas in 2019 to invest in the MBS Media Campus in Manhattan Beach, California, and The Culver Studio in Culver City. Amazon Studios leases more than 500,000 square feet of space in Culver.