Netflix acquires 25 Quebec films from eOne library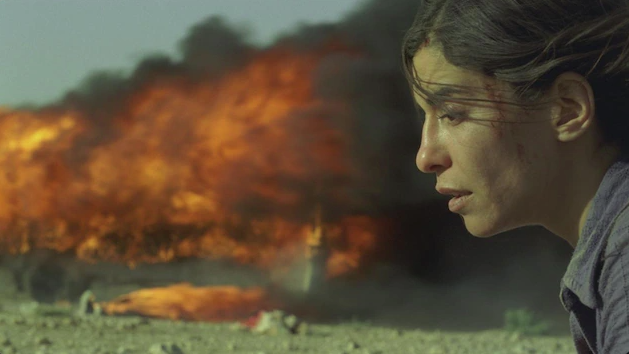 The streamer has picked up Canadian rights to films from Denis Villeneuve, Jean-Marc Vallée and Ricardo Trogi as part of the deal, with films set to release starting in July.
Netflix has picked up the Canadian rights to 25 French-language film titles from Quebec in a deal with Entertainment One.
The library includes Denis Villeneuve's Incendies (pictured), Jean-Marc Vallée's Café de Flore and Xavier Dolan's Laurence Anyways and Mommy, as well as a trio of films from Ricardo Trogi (Le Mirage, 1981 and 1987), Émile Gaudreault (De père en flic, De père en flic 2 and Le sens de l'humour) and Patrick Huard (Filière 13, Starbuck and Les 3 P'Tits Cochons).
The films will be released in Netflix Canada gradually over the next few months, beginning in July, and will be available to view in French and English.
"We're excited to share that we are increasing our French-Canadian film catalog, especially as we celebrate Netflix Canada's 10-year anniversary," said Audrey Gardiner, director, content acquisition at Netflix, in a statement. "What better way to highlight the occasion than to offer our members here in Canada the chance to watch some of the biggest cinematic successes from Quebec."
Other Quebec acquisitions include animation La Guerre Des Tuques 3D, 2019′s highest-grossing Canadian film Menteur, and Il était une fois les Boys, one of the films from the popular Les Boys franchise.
Rounding out the titles is François Bouvier's La Buldoc, Denys Arcand's La Chute de l'empire américain, Sophie Lorain's Les Grandes Chaleurs, Daniel Roby's Louis Cyr, Philippe Falardeau's Monsieur Lazhar, Alain Desrochers' Nitro Rush, Luc Dionne's Omertà, Léa Pool's La Passion d'Augustine and Nicolas Monette's Le Trip à Trois.
Earlier this year Netflix picked up worldwide rights to Trogi's upcoming film Le Guide de la famille parfaite (The Guide to the Perfect Family), set to release on July 14. Netflix acquired the rights to its first English-language Canadian original Code 8: Part II earlier this month.