Corus revenue up 15% in Q3; dips 1% for year-to-date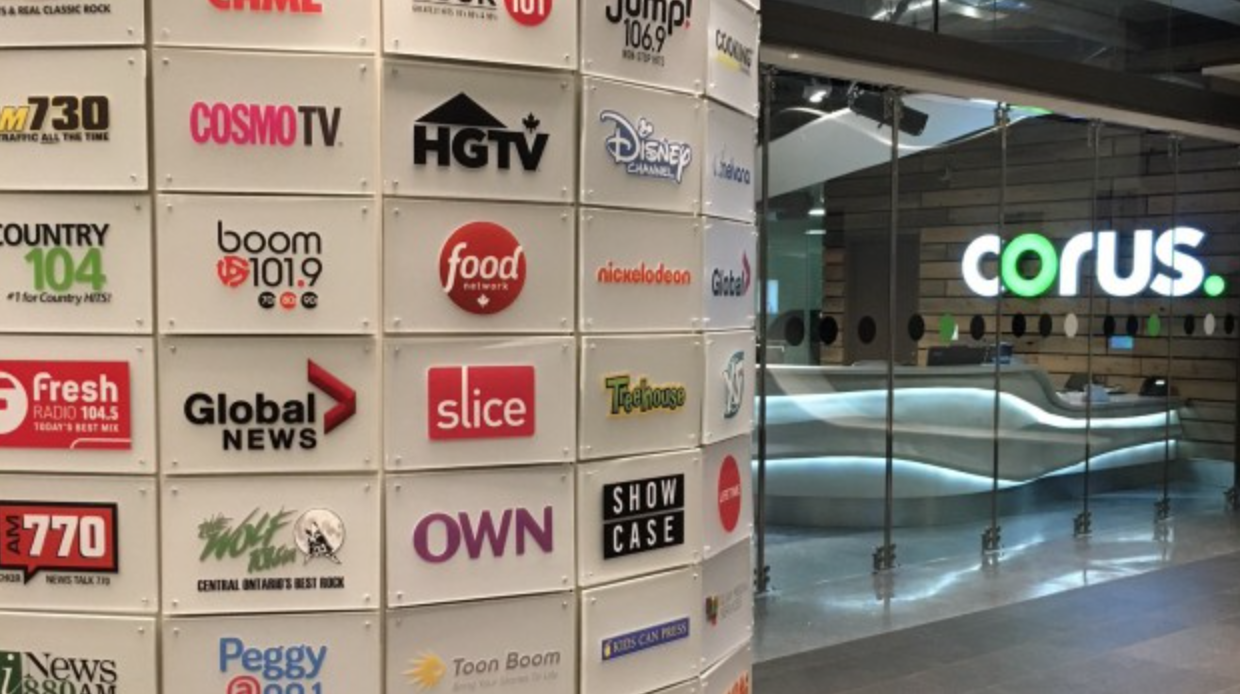 The media company's consolidated revenue was $403 million for the quarter, as TV ad revenue climbed 22% compared to last year's pandemic-hit third quarter.
Corus Entertainment posted consolidated revenue of $403 million in Q3, up 15% from the prior year and down 1% for the year-to-date.
The gains in quarterly revenue were driven by sequential increases in TV advertising, and continued growth of its streaming platforms business and merchandising/distribution segment.
In Corus' TV segment, revenue hit $379.8 million in Q3, compared with $331.3 million the prior year, when the onset of the pandemic saw a drastic dip in TV ad spending. (Corus' Q3 encompasses the three months ending May 31.)
During Q3 2021, TV advertising revenue climbed by 22% to $233.2 million, from $191.4 million. For the year to date, TV ad revenue is down 2% to $665.3 million, from $676.9 million.
Subscriber revenue was up 2% in Q3 to $124.4 million, compared with $121.5 million a year ago. As the business continues to shift toward digital, Corus says an increase in its paid subscriptions on streaming platforms is offsetting linear subscriber declines. Overall, Corus says it has 600,000 subs on its streaming platforms (StackTV and Nick+), a total that has more than doubled from the prior year.
Corus says it has 23 series on the slate and more than 30 series in production or development following last year's pandemic production delays.
Corus' combined merchandising and distribution segment continues to show significant growth, driven in part by slate sales of Corus Studios-owned content. In Q3, segment revenue increased 21% to $22.2 million, from $18.4 million, while year-to-date is up 15% to $72.9 million, from $63.3 million the prior year.
"Our third quarter marks a significant milestone for Corus, highlighted by strong operating execution with significant revenue and segment profit growth across all of our businesses," said Doug Murphy, president and CEO in a statement. "We delivered impressive double-digit growth in television and radio advertising revenue, yet another quarter of robust paid streaming subscriber gains, and a fourth consecutive quarter of double-digit growth in our content revenue."