A+E Networks acquire 35% stake in Reel One
A+E Networks will partner with Reel One majority shareholder Newen to accelerate the company's content and distribution strategies.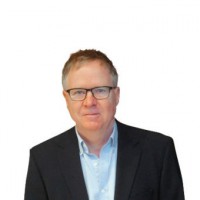 A+E Networks has purchased a 35% stake in Reel One Entertainment to accelerate the Montreal-based prodco's growth strategy.
French prodco and distributor Newen, which acquired a majority stake in Reel One in 2019, remains the majority shareholder of the company. Reel One founder Tom Berry (pictured) will continue to lead as CEO.
The investment from A+E Networks will allow Reel One to "accelerate its growth in production and distribution in North America," according to a release from Newen and A+E. As part of the deal, A+E Networks will have two representatives on the Reel One board of directors. It will also "enable the creation of more content synergies with Newen, its corporate parent, the TF1 Group, and its entire portfolio."
"Our newly acquired stake underscores our confidence in their business and will accelerate A+E Networks' global distribution of premium content to enhance our market share and serve fans around the world," said David Bank, EVP corporate development and strategy at A+E Networks, in a statement.
A+E Networks owns several branded channels across the globe, including Lifetime, with Reel One serving as one of its main suppliers of MOWs. Reel One is headquartered in Montreal, with offices located in L.A., London and Buenos Aires.
"This deal builds on Reel One's great business partnership with A+E Networks and is a very good fit with Newen, and the TF1 Group," said Berry. "This will help to drive Reel One's growth and strengthen its relationships with broadcasters and digital platforms worldwide."