How a sizzle brought Sort Of to life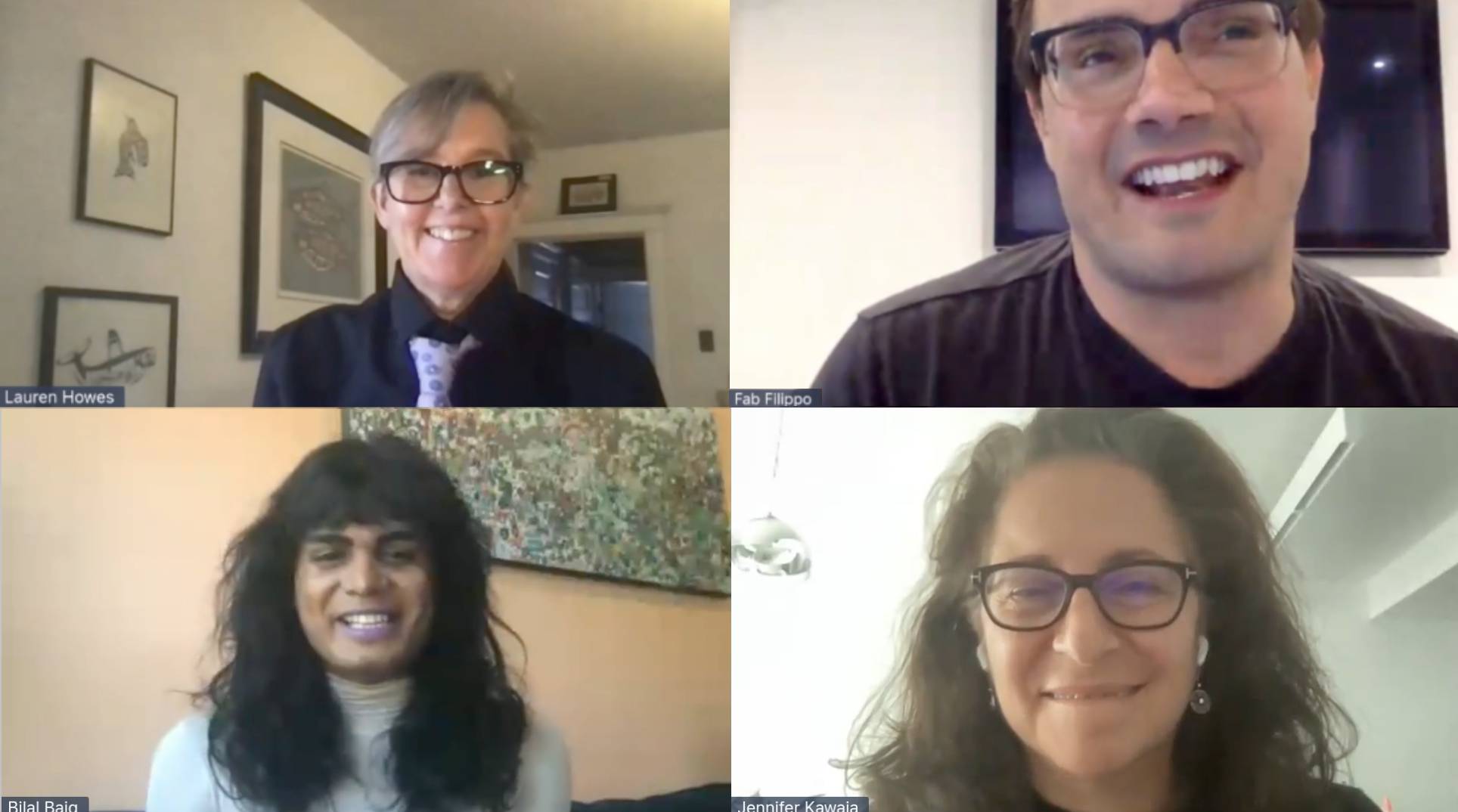 BANFF '21: The series' creators and executive producer spoke about how the proof of concept sold the series to CBC and internationally in a Master Class.
CBC's upcoming comedy Sort Of began as a chance to give co-creator, co-showrunner and star Bilal Baig a vehicle to spotlight their unique creative voice.
Co-creator, co-showrunner and director Fab Filippo spoke about the series' origins during a Master Class on Sort Of , which premieres Oct. 5 on CBC Gem, at the Banff World Media Festival (BANFF) on Wednesday (June 23), moderated by Inside Out executive director Lauren Howes.
Joined by Baig and Sienna Films co-president and executive producer Jennifer Kawaja, Filippo explained that after he discovered Baig's talent on the stage, he approached Kawaja about creating a series around their voice. "There was an articulate and open way that Bilal spoke to people about being non-binary and queer," said Filippo. "I said [to Kawaja], 'They can carry a show. We can build something around them.'"
Pitching a show around a creative talent meant they needed more than just a great script, but a visual proof of concept, according to Kawaja. Sienna Films opted to invest in the production of a sizzle for the series, to showcase Baig's star power to potential broadcasters.
Kawaja brought the sizzle to Trish Williams, executive director, scripted content at CBC, and received an enthusiastic response within the week. The pubcaster went on to finance the series' writers room and development before officially giving the greenlight for its fall 2021/22 broadcast season.
Sort Of has already garnered international sales, according to Kawaja. The series secured a still-to-be-announced U.S. broadcaster based on the sizzle, and has also sold to broadcasters in Australia, the U.K. and the Nordics.
While Baig is the creative heart of the show, they explained that during development it was Filippo who tapped into its universal theme of showing how every character was in the midst of a transition. Baig plays Sabi Mehboob, a gender fluid millennial and youngest child to a large Pakistani family, "who straddles various identities" from sexy bartender to the de facto parent for a hipster family.
"We attach [the word] 'transition' to medical and surgical operations and it becomes this faraway thing that we can't connect to because it's only something that a very specific community moves through," said Baig. "To recognize that all people always are in transition at every age and all genders and all cultural backgrounds, felt like a chance to build empathy for folks like Sabi."
Building out the world of Sort Of meant ensuring the cast captured the wide spectrum of diverse identities and cultures in Toronto, including trans and non-binary actors, even in cases where sexuality or gender weren't central to a given character.
"There are characters who you'll meet over the course of the season who don't talk about their gender at all, you don't know necessarily whether they're trans, cis or non-binary; they just exist," said Baig. "The fact that our show makes that space for them feels so right and what we could all continue to be doing more of."
Kawaja added that production during a pandemic meant that the series couldn't truly capture the queer scene in Toronto for season one, but there was an emphasis to ensure the series was "grounded in Toronto."
Producers also hired two consultants to work with the crew to provide a safe space on set, which was part of unlearning heteronormative practices built in the industry and "breaking down everyone's defensiveness."
Baig said ensuring a safe space for queer creatives is all about communication. "When I was able to get a sense of what [cisgender executives] specifically loved about the series – the content, the characters, and the style – it put me at ease," they said. "I think it comes down to communication and embracing the learning that will happen when you open yourself up to truly hearing people out."
BANFF continues until July 16.
Pictured (left to right): Lauren Howes, Fab Filippo (top), Bilal Baig and Jennifer Kawaja (bottom).