Trio of Netflix commissions being animated in Canadian studios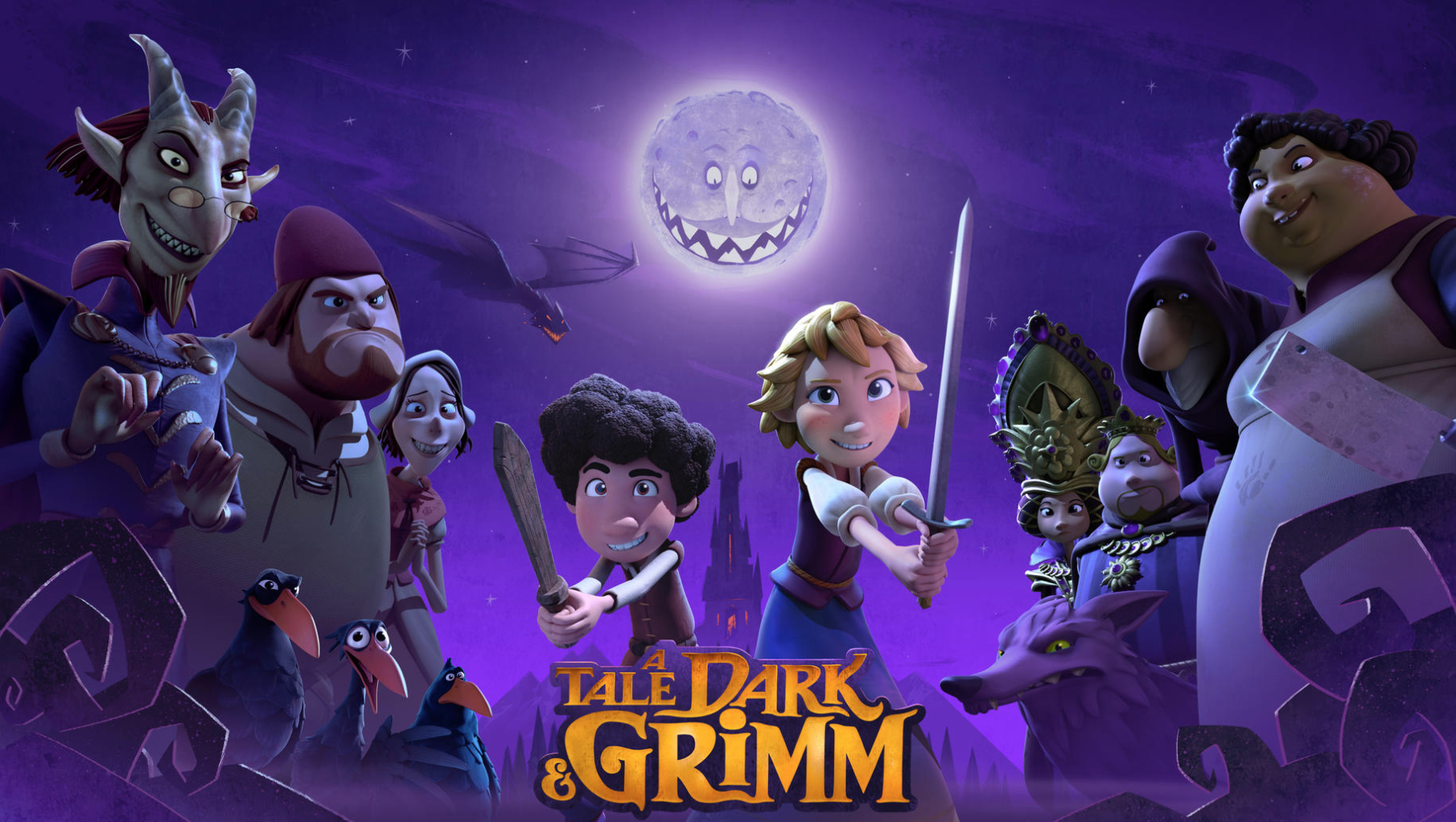 Boat Rocker Studios and Atomic Cartoons are working with the streaming giant on projects set to launch this fall.
Netflix is expanding its kids content lineup with a trio of new animated comedy series, each of them with significant Canadian involvement.
The streaming giant has commissioned Dogs in Space and A Tale Dark & Grimm, both set to premiere this fall, with Super Giant Robot Brothers (pictured) following in 2022. All three of the projects are being animated in Canadian studios.
Based on the book series by Adam Gidwitz, A Tale Dark & Grimm sees Hansel and Gretel leave their own story behind to explore other classic fairytales. The CG-animated series is produced in partnership with Boat Rocker Studios, Novo Media Group and Astro-Nomical Entertainment. David Henrie, James Henrie, Bug Hall, Bob Higgins, Jon Rutherford, Doug Langdale and Simon Otto are EPs on the project, and Boat Rocker's Jam Filled is providing animation services.
Dogs in Space, meanwhile, tells the story of a canine crew travelling the universe in search of a new home for the human race. The 2D-animated series is produced in partnership with Atomic Cartoons and created by Jeremiah Cortez, who is executive producing along with Adam Henry, Jennifer Twiner McCarron, Matthew Berkowitz and Kristin Cummings.
Landing next year, action-comedy Super Giant Robot Brothers hails from creators Victor Maldonado and Alfredo Torres (Trollhunters) and is produced in partnership with Reel FX Originals. It stars two robot brothers fighting to protect Earth from intergalactic evil. Pixar vet Mark Andrews will direct the 2D-animated series, with Tommy Blacha serving as showrunner and EP. Jared Mass, Steve O'Brien and Maldonado and Torres will also executive produce. While Reel FX  is headquartered in Texas, the series is being animated in Reel FX's Montreal studio. Motion capture work done out of L.A.
Netflix hasn't released additional details — such as the number and length of episodes or specific target demographics — for any of the series.
These three kid-friendly comedy projects follow greenlights for several new big-name family-focused shows, including musical series We the People from Chris Nee and the Obamas' Higher Ground Productions, and the Wings of Fire fantasy saga from Ava DuVernay and her ARRAY Filmworks prodco.