AMC+ slates Rhombus Media copro The North Water for July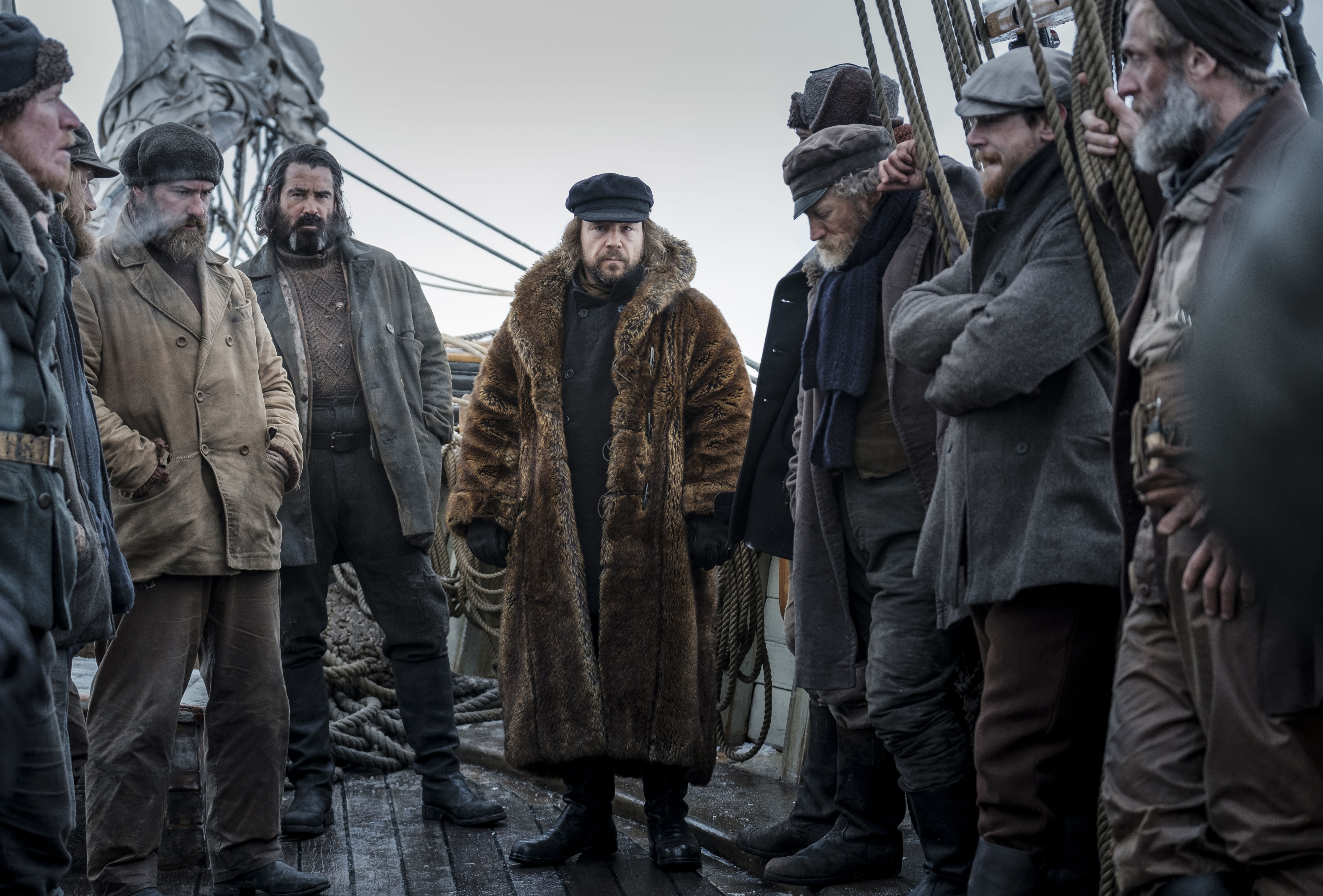 The U.K./Canada treaty coproduction, produced for BBC, counts Niv Fichman among its executive producers and Fraser Ash and Kevin Krikst as co-executive producers.
American streaming service AMC+ has set July 15 for the premiere of The North Water, a U.K./Canada treaty coproduction from Toronto-based Rhombus Media and London-based See-Saw Films.
The five-part series, based on a novel by Ian McGuire, was adapted for the screen and directed by award-winning British filmmaker Andrew Haigh.
Set in Hull, England and on the ice floes of the Arctic in the late 1850s, the series tells the story of a disgraced ex-army surgeon who signs up as the ship's doctor on a whaling expedition to the Arctic. It stars Jack O'Connell (Unbroken, Godless), Colin Farrell (In Bruges, True Detective) and Stephen Graham (Line of Duty).
While the series was made for the BBC, it will receive its world premiere on AMC+, which acquired the series, before launching on BBC Two and BBC iPlayer in the U.K. this fall. A Canadian broadcaster has not yet been announced.
Executive producers on the series are Jamie Laurenson, Hakan Kousetta, Iain Canning and Emile Sherman for See-Saw Films, Niv Fichman for Rhombus Media and Jo McClellan for the BBC.
In addition, Rhombus Media's Fraser Ash and Kevin Krikst were co-executive producers and Claude Paiement was co-producer on behalf of Montreal's N63 Films. The project also tapped into CMF funding at the post-production stage through the Alternative Access option.
Filming took place primarily in Budapest, Hungary and partly in Svalbard, Norway. Initially, the plan was to do one final week of filming in Iqaluit, Nunavut. However, with the production team already on the ground in Iqaluit in March 2020, the pandemic was declared and production had to close down, meaning the window of time to shoot there was lost. Months later, that missed week in Iqaluit was filmed in-studio in the U.K. However, the team did a b-roll shoot in Iqaluit to authentically capture the vastness of the arctic and hired a local team there during the pandemic to carry it out.
Post-production was done entirely in Canada, primarily in Ontario and with some VFX in Montreal.