EMA Films' Anne-Marie Gelinas reflects on The Winter Lake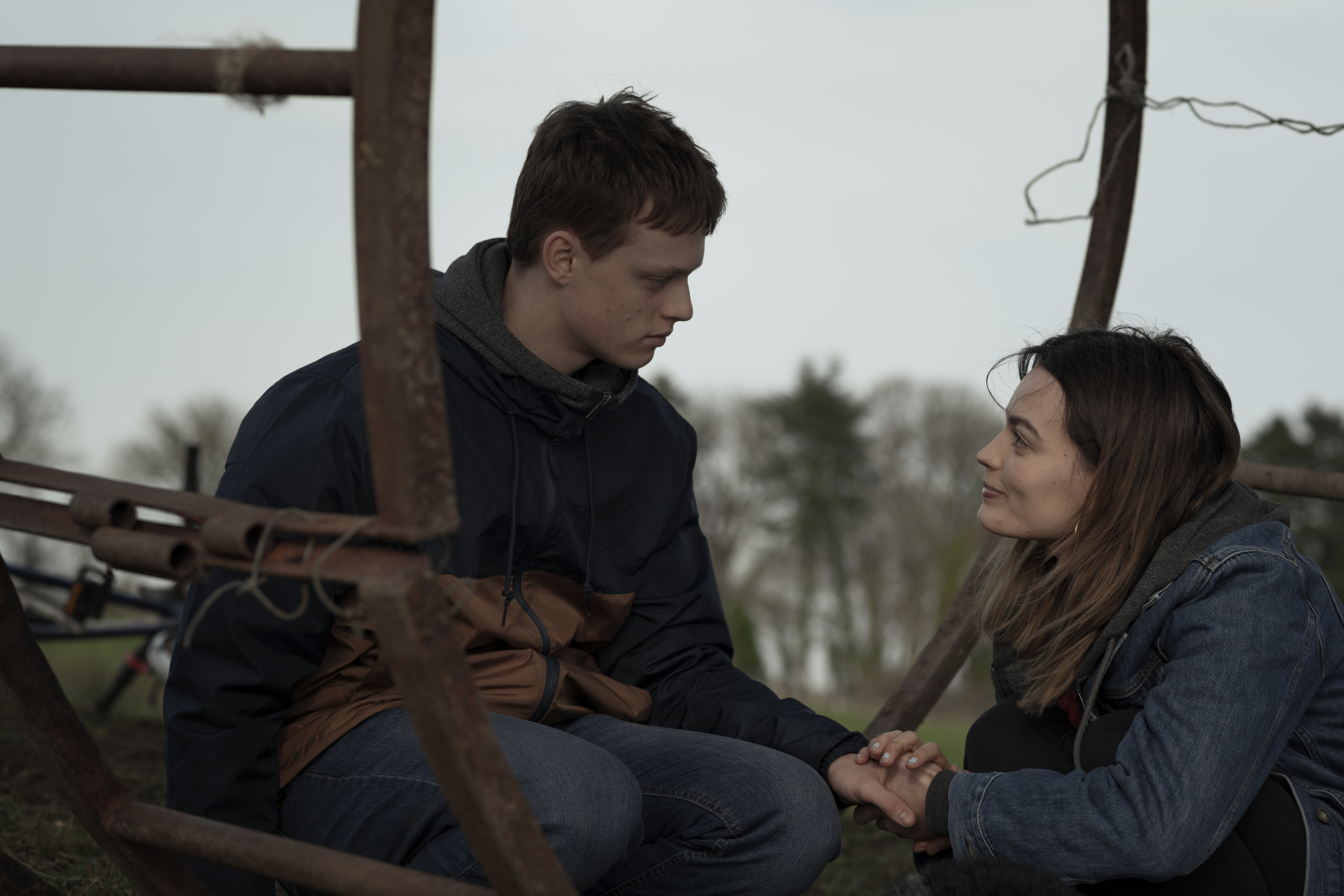 The Canada/Ireland minority coproduction hits VOD in Canada today, as Gelinas discusses the copro process and the upcoming theatrical release of Beans.
When it comes to a film coproduction, EMA Films founder Anne-Marie Gélinas compares the experience to a non-traditional marriage.
In the case of her latest film The Winter Lake, a minority coproduction with Ireland, she "co-parented" the project with Tailored Films' Ruth Treacy and Julianne Forde from separate halves of the Atlantic Ocean, with production taking place in Ireland in February 2019, before coming to Montreal to complete post-production. It was released in Canada on VOD today (June 22) by FILMOPTION International and will be available for purchase on Amazon Prime Video and GooglePlay on July 1.
Making a copro work successfully involves a lot of cooperation and trust. And while the financial aspect is "a huge motivator," Gélinas tells Playback Daily, it also gives producers access to perspectives from another market and culture, which "is only beneficial to the project."
The thriller features rising screen stars Anson Boon and Emma Mackey and is the debut feature from Irish director Phil Sheerin. It follows a teen boy who moves to a small Irish town and discovers a violent secret. Epic Pictures is the U.S. distributor.
Gélinas built up a professional relationship with Treacy and Forde over a number of years, after first meeting them at the Berlin Film Festival in 2015. The three shared cocktails discussing the release of Turbo Kid, which Epic Pictures distributed in the U.S., and stayed connected up to 2018, when they approached Gélinas to co-produce The Winter Lake. "The thing about coproduction is it's never a lot of money, but it's always so helpful to the movie," says Gélinas.
Among Canada's core contributions to the film is the score, composed by Toronto's August Murphy-King. The Winter Lake was the first time Murphy-King composed a score for a film, according to Gélinas, but was chosen by Sheerin for his musical stylings, which are a blend of pop and more traditional compositions.
"What's fun about a coproduction is to see the meeting of the minds, because there were two creative minds from two different countries, both with their first experience in feature film, and it was really beneficial for the film," she says.
Gélinas says coproduction has grown more frequent in Canada to secure financing for feature films as production costs ramp up. She is currently putting together financing on two upcoming titles, a sequel to Turbo Kid and Mother, Mother, which she will co-produce with fellow Canadian producer Rhombus Media.
While The Winter Lake opted for a VOD release, and her horror film SLAXX went the streaming route with Shudder, the producer's other upcoming film Beans, directed by Tracey Deer, is scheduled to release in cinemas next month.
The film – which hits Quebec cinemas July 2 – will finally be released to Canadian audiences almost one year after its world premiere at the 45th Toronto International Film Festival. Beans has continued its momentum since it first hit the festival circuit; internationally, the film won a Crystal Bear at the Berlin Film Festival's Generation Kplus program, and domestically, it won Best Motion Picture and Best First Feature at the 2021 Canadian Screen Awards.
Beans is a narrative retelling of the Oka crisis in Montreal in 1990, where the Mohawk people protested against a golf course expansion onto their land, told from the perspective of a 12-year-old Mohawk girl.
Gélinas says the film's release in English Canada – currently scheduled for July 30 – will depend on the speed in which theatres reopen, with distributor Mongrel Media prepared to open a week early. Ontario is expected to be the last province to open cinemas as part of its three-step reopening strategy. The earliest opening date is set for July 23, depending on vaccination rates.
While Gélinas is optimistic about Bean's potential box-office success, she says Canadian films are competing against a tidal wave of blockbusters from the U.S., which are more enticing to exhibitors. "There are no rules for theatres, so they can have zero Canadian film screens and that's fine," says Gélinas. "But it's hard to blame them because they've suffered so much in the last year."