Deals: S.N.A.P. Films, Crave, Nelvana, Guru Studio
Minerva Pictures picks up sales rights for The Cuban for the Pre-Cannes Screenings, Crave acquires Blue Ant Studios docuseries Epstein's Shadow: Ghislaine Maxwell, plus the latest kids deals.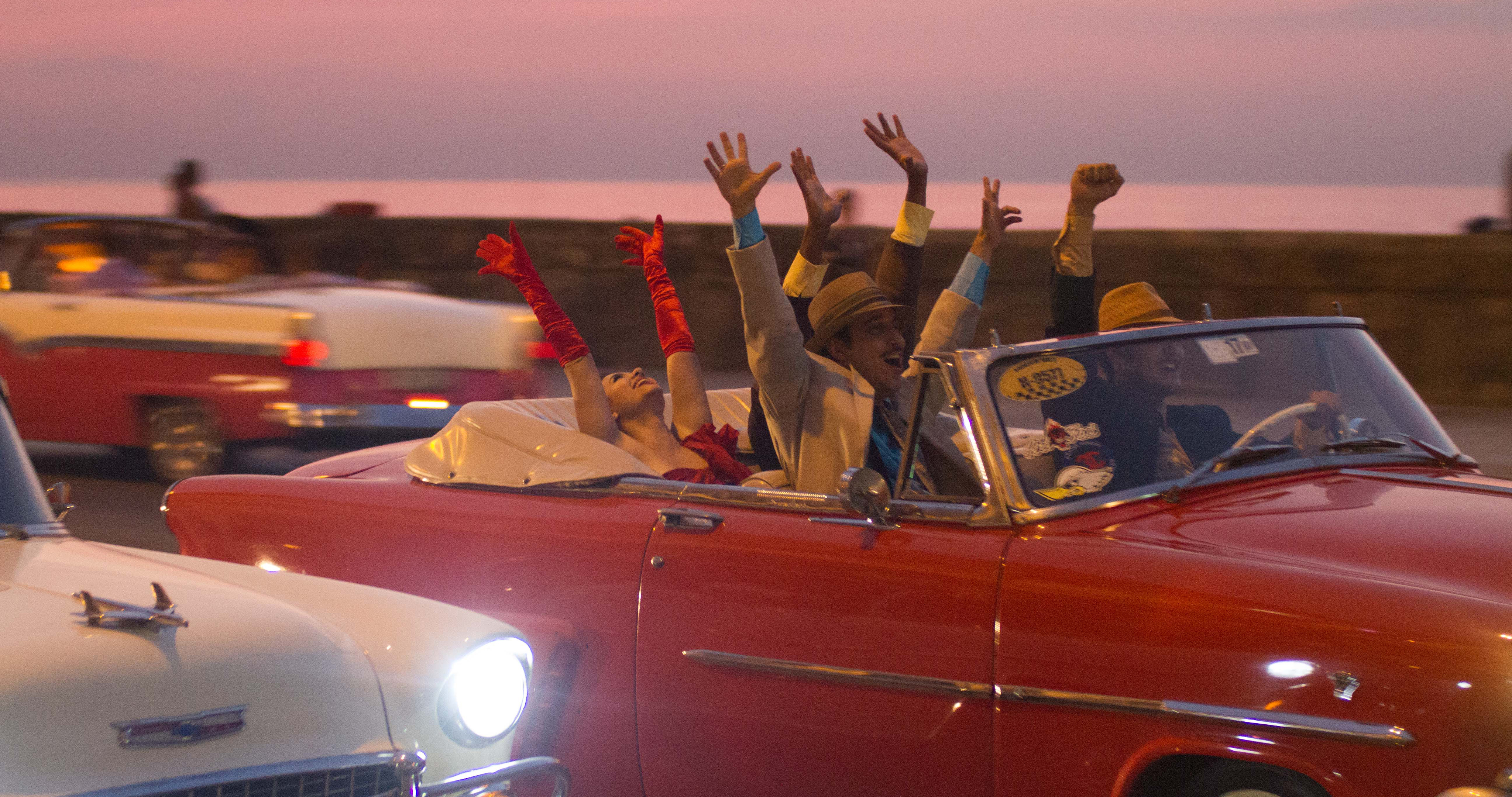 S.N.A.P. Films
Minerva Pictures has picked up international sales rights to Sergio Navarretta's drama feature The Cuban (pictured above), produced by Toronto-based prodco S.N.A.P. Films. The film will shopped at the Pre-Cannes Screenings, which runs this week in France, as well as at the Cannes Film Festival.
The CSA-nominated film, written by S.N.A.P. Films president Alessandra Piccione and directed by Navarretta, follows a young pre-med student and the elderly Cuban musician suffering from Alzheimer's who slowly remembers his life through the jazz music she plays.
The Cuban has played at drive-ins and virtual cinemas around North America, according to Piccione, with Minerva Pictures boarding to take the film global.
"The film is full of hope and good feelings and this is what the market needs right now," said Monica Ciarli, head of international office, Minerva Pictures, in a statement to Playback Daily. "We are receiving interest already for the film from various territories like the U.K., Korea, Germany, Slovenia, China and more."
"I am thrilled to have such a reputable company like Minerva Pictures handle international sales on this incredibly personal film," said Navarretta.
Crave
Blue Ant Studios-produced docuseries Epstein's Shadow: Ghislaine Maxwell has been acquired by Bell Media-owned streamer Crave. The 3 x 60-minute series, directed by Barbara Shearer, will be available to Canadian viewers on Friday (June 25). Epstein's Shadow: Ghislaine Maxwell was ordered by U.K. broadcaster Sky and was acquired for broadcast in the U.S. by streaming service Peacock.
Shearer, Sam Sniderman, Laura Michalchyshyn, Jennifer Harkness, Emma Cooper and Nina Burleigh are executive producers with Michael McKinley as co-executive producer. Abacus Media Rights handles global distribution.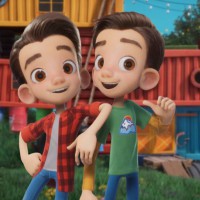 Nelvana
Sinking Ship Entertainment and Scott Brothers Entertainment have appointed Corus Entertainment's Nelvana as the distributor and global merchandise agent for animated series Builder Brothers' Dream Factory (pictured, left).
Targeting four- to seven-year-olds, the 20 x 22-minute series is Scott Brothers' first kids TV project, and also Sinking Ship's first fully 3D-animated production. It stars eight-year-old versions of Drew and Jonathan Scott as they solve problems around their neighbourhood. Sinking Ship's Carla de Jong and Scott Brothers' Amory Millard are executive producing Builder Brothers' Dream Factory, which is set to premiere on Treehouse next year.
Guru
Toronto-based Guru Studio has appointed Hong Kong-based toy company United Smile as the first exclusive master toy partner for its 3D-animated preschool series True and the Rainbow Kingdom. United Smile has already partnered with a handful of distributors to roll out a new line of toys based on the IP in their regions. Bandai (Spain), Imports Dragon (Canada and the US), First Group and Spacetoon (The Middle East), Toyriffic (Israel), Token Toys (Mexico) and Big Balloon and Haven Licensing (Australia) have all signed on to launch the range this fall, including figurines, vehicles, plush and musical dolls.
Netflix premiered Guru's series about a magical girl who helps the citizens of Rainbow City in 2017. The studio first launched consumer products for the brand through a non-exclusive deal with Toy State – which shut down in 2018 after 34 years in business. Guru has since done deals with companies such as Aurora World and bRAND-WARD, but United Smile is the brand's first master toy partner since Toy State.
With files from Kidscreen