BANFF '21: Indigenous creators see growing opportunities in global marketplace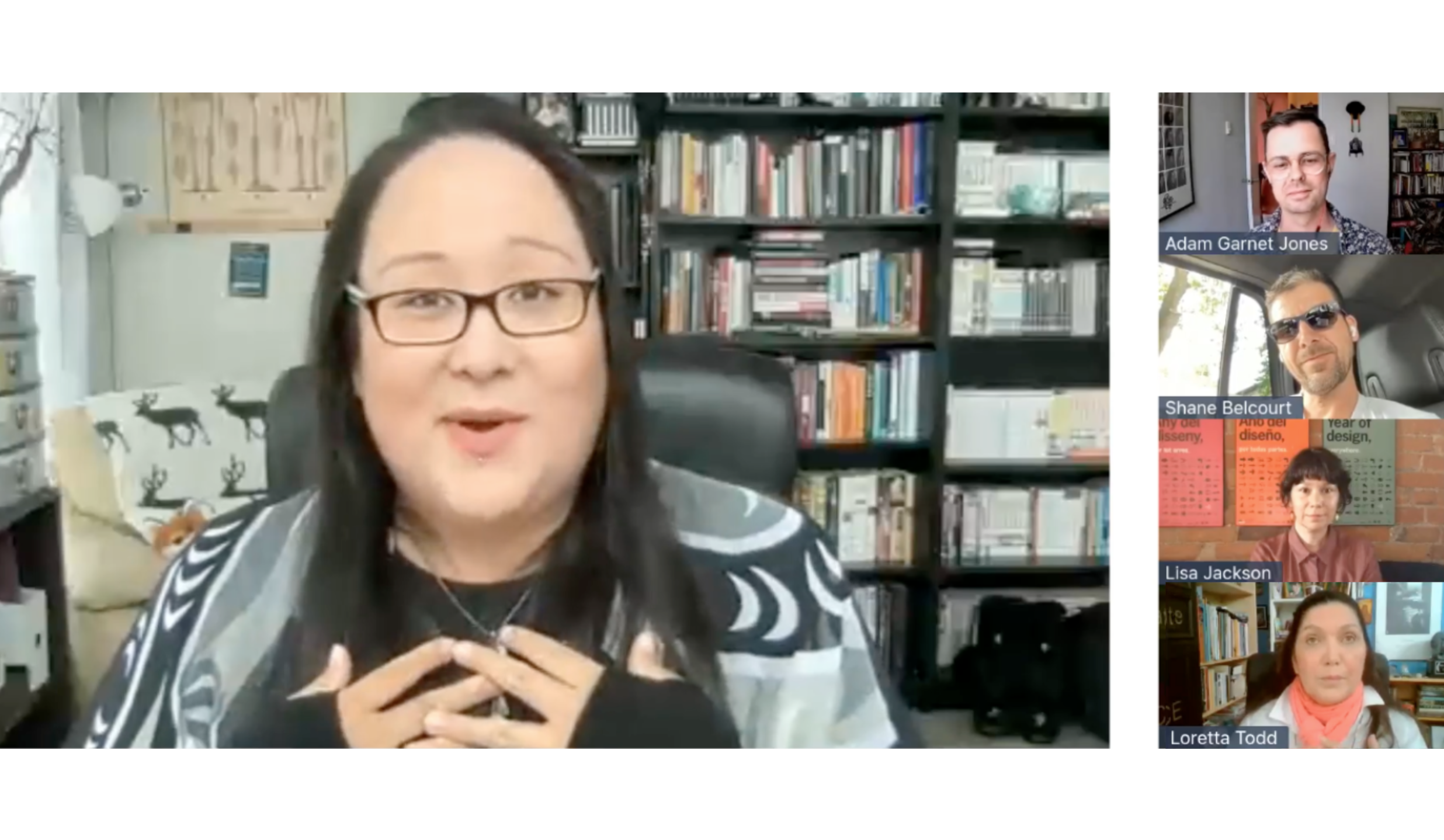 Banff World Media Festival's International Indigenous Screen Industry Summit brought together creatives and media leaders from across the world to discuss the future of Indigenous storytelling.
While myriad challenges persist for Indigenous storytellers in the screen-based industries, opportunities in the international marketplace are beginning to become more plentiful.
That was one of the key takeaways from Banff World Media Festival's (BANFF) International Indigenous Screen Industry Summit, a one-day event geared toward facilitating important discussions and connecting Indigenous storytellers from across the globe. It was timed to coincide with the 25th annual National Indigenous Peoples Day.
The virtual event included two panel discussions, a master class, multiple networking sessions and a private stakeholder session involving nine international Indigenous broadcasters, with Indigenous producers, creators and educators from across Canada.
"I think a lot is changing, even in the last two-to-five years, in terms of international broadcaster interest, as well as interest from streamers and other organizations such as distributors," said Lisa Jackson, during panel titled "Nations to Nations: Canadian Indigenous stories on a global stage."
Jackson's hybrid documentary feature project Wilfred Buck, about an expert in Indigenous astronomy lore, won the Canadian Forum Pitch Prize at Hot Docs in May.
"To be honest, I was very happily surprised at the level of attention in the film," she said. "It's not conventional in many respects, and I was expecting that it might be a bit of a tough sell at Hot Docs. What I was really happy to discover is that there was quite a lot of international interest in the topic."
Director, showrunner, producer and writer Loretta Todd, director Shane Belcourt and director JJ Neepin also participated in the panel, which was moderated by APTN's director of TV content and special events Adam Garnet Jones.
While the opportunities in both the domestic and international marketplace are growing, the challenges that have historically impeded Indigenous storytellers still remain.
When Todd was financing her feature film Monkey Beach, she hit roadblocks while on the search for international collaborators. "I would talk to producers outside of Canada and they would say 'well, when Indigenous feature films make money then we'll be interested,'" said Todd, who emphasized the importance of taking the time to build connections and find common ground with collaborators.
Meanwhile Neepin, who was selected as one of the 2021 Berlinale Film Festival Talent Lab participants, said she was pleasantly surprised by the level of knowledge around "Indigenous context" and the challenges faced by Indigenous Peoples globally.
"To my great surprise, almost 90% of people I met already knew what Indigenous Peoples were. They would bring up docs that they'd seen and films they'd seen," said Neepin. "I thought that was really refreshing and gives a nice glimpse into a potentially positive future."
Belcourt, whose credits include the docuseries Amplify, said he's most excited about the growth of the Indigenous talent base across Canada.
"Before, you can say there are no Indigenous DPs, [now] I can name you a bunch off the top of my head. Or there's no Indigenous sound recorders, [now] I can name you a bunch. So we're in this place where we're incubating our own talent, we're incubating our own stories that are authentic and specific," he said.
In Canada, the future of screen-based Indigenous storytelling is arguably looking brighter than it has done for many years, following the news that the Liberal government will direct $40.1 million to the Indigenous Screen Office (ISO) over a three-year period to fulfil its mandate to ensure Indigenous peoples can see their stories reflected on screen.
The recognition from the Canadian government that more investment is needed to bring Indigenous stories to life, Todd also believes that further steps could be taken if Bill C-10 is passed.
"It's what I call a transference of wealth," said Todd. "Can we see that transformation on the level where there's a sudden opportunity?"
"There should be a transfer of wealth on a scale that we've never seen before within media production. That's where that incredible diversity of voices and diversity of experiences of Indigenous filmmakers, of the people we are, can find expression. That's something I look forward to and hope we can help promote it and make it happen."
Earlier in the day, APTN CEO Monika Ille hosted a panel on the future of Indigenous broadcasting and streaming which included representatives from SBS in Australia, KNR Radio/TV in Greenland, Māori TV in New Zealand and Canada's first Inuktut channel, Uvagut TV, which is currently available in 610,000 homes across Canada. Director Sterlin Harjo led a master class on FX's Reservation Dogs, co-created with New Zealand's Taika Waititi, which has an entirely-Indigenous cast and crew.