'The old system is not delivering': production heads talk urgent need for funding reform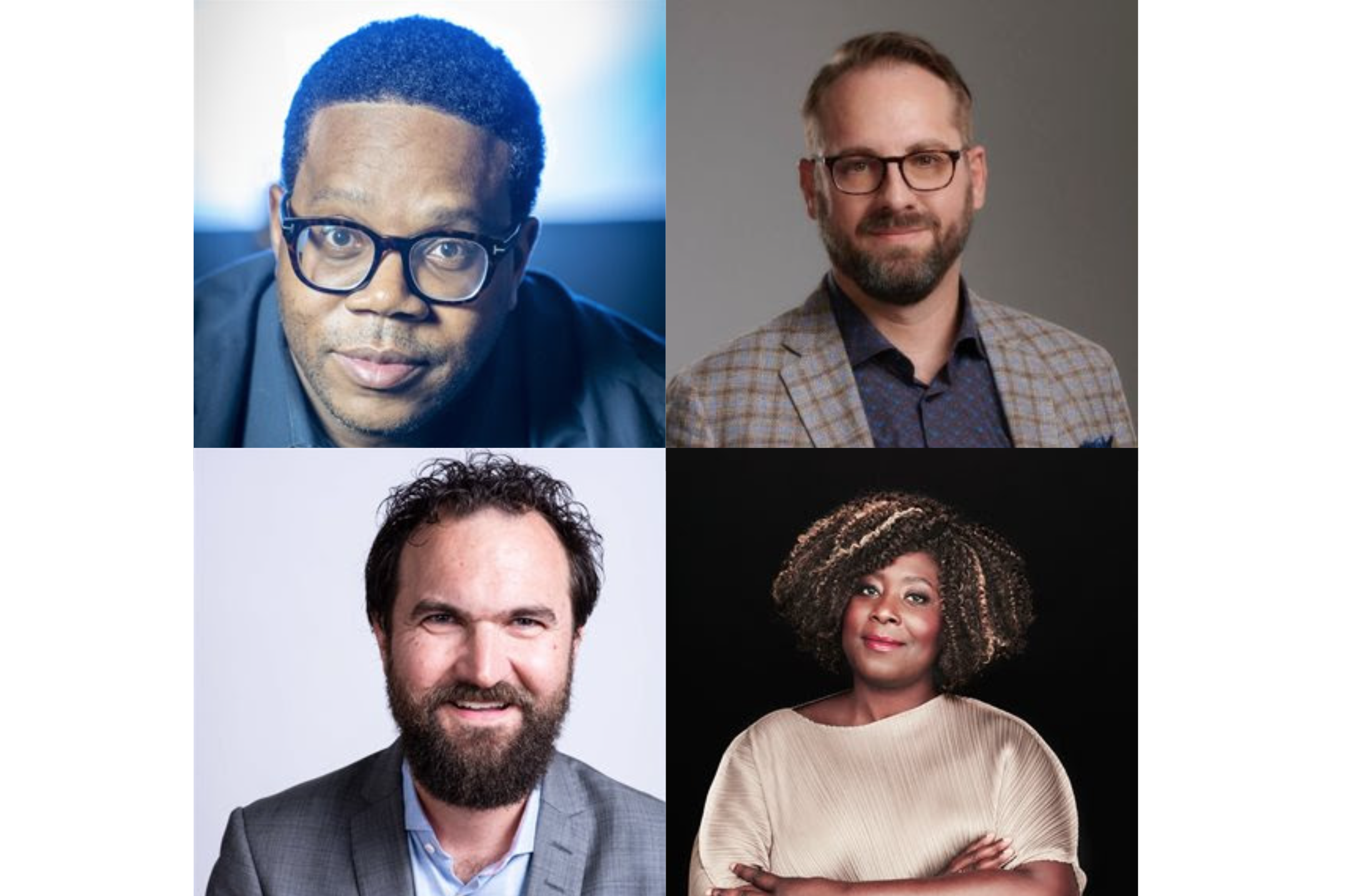 BANFF '21: A re-examination of development funding triggers was once again a hot topic as Canadian producers unpacked where the future of the industry lies.
Urgent reform is needed around the way development funding is triggered.
That was the memo from Canadian production heads during a Banff World Media Festival (BANFF) panel unpacking the future of domestic production.
"The time is now for reinventing how we do development, because the old system is not delivering," said Eagle Vision partner Kyle Irving. "We need to reinvent it so that there aren't three or four gatekeepers in control of all the development resources that so many remarkable creators could have access to and then share their stories with a global market that is interested. Just because their Canadian broadcasters might not be into what we're doing, there are people out in the world who are."
Jennifer Holness, president at Hungry Eyes Media, said that the development system in Canada, as it is currently set up, won't make space for the new voices that the industry is trying to nurture.
"We are inviting new voices into the system in Canada for the first time. And where are they going to go? The money is already so tight, where are they going to go?"
While producers and creators have long called for an overhaul in how development funding it triggered, the evidence has continued to mount recently.
Last week, the Canada Media Fund (CMF) published a report based on industry feedback gathered in March and April. Among the biggest takeaways was that the current single-trigger model, which is centred on Canadian broadcasters, is no longer viable in a digitalized and global market. It also creates systemic barriers to accessing funding, said respondents from Indigenous, Black and racialized communities.
According to the report, "many participants were in favour of a 'no-trigger' approach with direct access to funding for writers, directors or producers" in the early stages of funding and development.
Diggstown showrunner Floyd Kane added that creators and producers don't want to be developing projects with broadcasters if there is a low chance the show will get picked up.
"To be completely honest, I don't want to develop something that a broadcaster or streamer doesn't want to make. That is a waste of my time. When I'm developing with you, I want to know that there's a 50-50 or 70-30 chance that we're going to make it," he said. "I don't want you developing it because, well, 'we've got a pot of money over here that we have to spend – so let's develop this and see what happens.' I don't think that's a way we want to go."
Marblemedia co-CEO and executive producer Hornburg agreed with Kane, saying that: "We all need development – it's important to incubate that idea and CMF is tremendous at that, but it's also dangerous because if you're just spending money for the sake of spending money, then the end goal is not really that pragmatic."
A commissioning landscape in flux
With streaming entities such as Netflix and Amazon hiring domestic content executives and establishing Canadian offices, there's optimism that more doors to knock on will mean more domestic production.
Holness – who is in pre-production on a BLK: An Origin Story, a four-part docuseries on the history of Black Canadians for Corus Entertainment's HISTORY – says she has been encouraged by the arrival of the streamers,  but remains "cautious" until she has seen and heard more about their Canadian commissioning mandates.
"It seems to me that a lot of the same producers who have been making work on a higher level are the producers that are being commissioned," she said. "I have yet to see it filter down."
Kane added that he doesn't see the arrival of the streamers necessarily mixing up the commissioning picture. "I think it just means that there's somebody else to go to and get a 'no' from," he said. "That may be cynical, but I feel like the system doesn't change just because there are new players. The system has to want to change, and then it will change."
Meanwhile, Hornburg said marblemedia has for the past seven years has focused around 70% of its resources on "meeting the creative needs of the global streamers and American cable," and the remaining 30% on the Canadian market. "That blend has been really good. It's helped to protect us when one area is down and the other area, hopefully, is buoyant."
In recent years, marblemedia has put a focus on developing niche unscripted projects with broad appeal. The most successful example of this is glass-blowing series Blown Away, which has pulled in impressive viewership on Netflix in the U.S. and internationally. More recently, CBC commissioned the sandcastle-building series Race Against the Tide and Bell Media's Discovery greenlit the chainsaw-carving competition series A Cut Above.
"In some ways we've been hyper niche and found ways of potentially appealing to a broad audience, but I see it like an investment portfolio. You still have to be diverse in your approach to something from a risk-mitigation point of view. We have shows that are very centred to our Canadian buyers, some very centred to American buyers, and some that can appeal to both."
Continuing impact of COVID
While the economy across Canada looks set to be almost fully reopened by the fall, exactly when testing and social-distancing requirements – which have added significant costs to production – will be removed is still somewhat unclear.
Showrunner Kane, who is currently in production on season three of CBC hour-long legal drama Diggstown in Halifax, NS, says he believes on-set COVID protocols may linger throughout 2022.
The pandemic is continuing to impact production, he noted, with a recent three-day shutdown resulting in a $200,000 dent in the budget. As well, with Nova Scotia implementing strict 14-day quarantine requirements for those entering the province, costs have continued to mount. Hotel quarantines have added almost $700,000 in production costs, he added. For its part, CBC says it has invested over $8 million to date to support additional COVID health and safety protocol costs for independent producers.
Irving said that Manitoba-based Eagle Vision has brought testing in-house, resulting in significant cost savings. Whereas three-day turnarounds cost around $135 per test, and four-hour turnarounds up to $500 per test, Irving said Eagle Vision has got the cost per test down to around $25.
"Through the experience of working in the COVID world, we've found efficiencies and so we're getting better at working within it. I think it is going to continue for awhile, but at least it's not as damaging to the budgets as it was upfront," said Irving.
Hornburg said that early on in the pandemic, marblemedia made the decision to forge ahead with their slate, even if it meant generating less revenue on production. "The alternative is to not make the show and that alternative sounds a lot less appealing."
What will the Canadian system look like if C-10 fails?
Minister of Canadian Heritage Steven Guilbeault spoke at BANFF last week, attempting to reassure the cultural sector that Bill C-10 will be passed into legislation eventually. However, with the summer parliamentary session set to end on Wednesday (June 23), it is looking unlikely that the bill will have been sent to the Senate before the house rises. The uncertainty and controversy around the bill has meant the timeline on which legislative reform might be introduced remains unclear.
Asked whether the Canadian industry could thrive in the absence of legislative reform, Holness said it would be a challenge. "Could the industry survive without the bill? I think very very badly. I think we'd be very crippled. Right now there's very little [value] coming back to producers and the industry at large. Bill C-10 addresses it," she said.
BANFF 2021 runs continues until July 16