Foundation of an animation nation: Nelvana @ 50
From Playback magazine: Since its formation in 1971, Nelvana has helped establish Canada as a global superpower in the field of animation.
Fifty years ago, Michael Hirsh, Patrick Loubert and Clive A. Smith dreamed of founding a content company that could play in the international marketplace. It was a fine business plan, with only one practical obstacle: there was no film and TV industry in Ontario yet.
At the time, Toronto's TV industry was still very much in its infancy. Live-action production companies scarcely made anything other than commercials, and the odd animation company that did exist did so to create segments for commercials.
None, however, created programming, and there was no blueprint for how one might build a successful animation-focused content company from the ground up.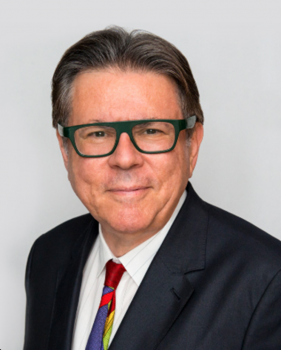 The dream was certainly a big one, and while some would describe the trio as ambitious or daring, Hirsh (pictured right) has a slightly harsher assessment.
"I'd describe us as dense," he tells Playback, "because the obvious move was to go to L.A. or London – somewhere where there was an industry. But we had the idea we wanted to make this great content company. Even though there was no business, we decided we'd make it happen."
Hirsh and Loubert had become friends while studying at York University, and subsequently worked together on experimental film projects. Smith, meanwhile, was from London, U.K. and had moved to Toronto to work on the CBC show Rocket Robin Hood. Too young to realize how tall the task before them was, they set out to build a content company.
In 1970, the year before founding Nelvana, the young men had started to come into their own as professionals, learning how to do plasticine animation, completing a sub-contracting gig for The Jim Henson Company and producing a half-hour CBC live-action documentary about long lost comic books.
The comic-book project was based on a packet of comics which they had acquired the prior year. Among them was a comic called Nelvana of the Northern Lights, about a female superheroine whose superpowers included being able to fly at the speed of light on a giant ray of the Northern Lights. When it came time to choose a name for the company, the three founders landed on Nelvana.
The company's beginnings were certainly humble. Its first studio was in a derelict apartment on Toronto's King Street, recalls Hirsh, where its first camera was mounted above a toilet. "Even though we were in this third-floor walk-up with the bathtub in the middle and a camera over the toilet bowl, in my mind we were creating the next Disney," he says.
At the same time as Nelvana was launching, Sheridan College was graduating its first class of animators, providing Nelvana with a vibrant and expanding talent base from which to recruit. Over the years, this rich breeding ground for talent would help to establish Canada as an animation superpower on the world stage.
Despite achieving moderate success in the early years, growing the company proved to be difficult. Nelvana spent "seven years in the wilderness," admits Hirsh, before achieving its first notable animated hit.
It came in 1977 in the form of A Cosmic Christmas (pictured top), a 26-minute TV special about three aliens who venture to Earth to understand the true meaning of Christmas. While Nelvana had previously worked on animated projects, A Cosmic Christmas was its first proprietary animation.
CBC and Radio-Canada had pre-bought the project, which also represented the first Nelvana series to find international distribution, through Viacom. Released in December 1977, the special became a ratings hit on both sides of the border.
The special's success in the U.S. led to another huge breakthrough. Three months later, Nelvana received a call from Lucasfilm, which had released the first Star Wars movie to enormous commercial success in May of 1977.
In order to keep the property fresh in people's minds for Christmas 1978, Lucasfilm was producing a two-hour special. As part of the special, George Lucas, who had been a fan of A Cosmic Christmas, commissioned Nelvana to produce a 10-minute cartoon – the first ever cartoon in the Star Wars canon.
Upon its release, the two-hour special wasn't well received. However, Nelvana's short cartoon was widely acclaimed and Lucas became a champion of their work.
"It was a terrific endorsement to get at that stage of our career and really helped us break out in a bigger way, both in the U.S. and globally," says Hirsh.
Momentum was firmly on Nelvana's side as its focus shifted to making its first animated feature. But the move nearly ended up being its undoing.
Rock & Rule, an ambitious animated musical sci-fi film, was supposed to cost $5.4 million. The company had raised the money through a public offering, which was how it was done circa 1979. However, by time the movie was finished, it was $3 million over budget. Part of that was covered by an advance from MGM/UA Entertainment, but the company still owed around $2 million when the film flopped at the box office upon its release in 1983.
"It put the company in tremendous risk and jeopardy," says Hirsh. "It was either work our way out of it and pay our debt, or go bankrupt. We made a decision to work our way out."
Nelvana clawed itself out of arrears by digging into animated TV series. Between 1983 and 1984, Nelvana drastically ramped up its output, producing projects including 20 Minute Workout, Mr. Microchip and Inspector Gadget, the latter of which proved to be a sizable hit.
Overcoming the crisis rejuvenated the company and the next big opportunity that came its way was the Care Bears franchise. Nelvana had previously acquired the character rights from the property's owner American Greetings. After having a nightmare at the box office with its first feature, Rock & Rule, the second attempt with the first Care Bears instalment (1985) was an unmitigated success, taking home USD$23 million at the U.S. box office and $1.5 million in Canada.
Another significant milestone came in 1986 as the company branched into the distribution business, allowing it to maintain control over its library and product.
Shortly after, the company jumped into the licensing and merchandising game, starting with its popular Babar franchise. The licensing program performed well internationally and allowed further expansion of the business, says Hirsh.
The company ended the '80s producing Babar and an animated TV version of Tim Burton's 1988 feature Beetlejuice. The latter ran from 1989 to 1991, landing Nelvana its first Daytime Emmy Awards win in 1990.
The wind remained at its back through the early '90s and in 1994 Nelvana went public. It was not a decision the founders took lightly, though, and initially there was fierce debate as to whether this was the right call.
However, as competitors such as Alliance Communications, Atlantis Communications, Cinar and Paragon went public, it became apparent that Nelvana would be at a competitive disadvantage if it did not follow suit. This became abundantly clear as some companies started entering the kids space for the first time, using capital they had raised from the public markets.
"Our analysis was that if we didn't go public we would probably have our lunch eaten by our competitors. They would have grown beyond our capacity and they could have come and bid up our talent," says Hirsh of the decision.
The move paid off and allowed Nelvana to pursue further growth.
By 1997, it was entering the channel-ownership business as part of a consortium of entities which launched Teletoon. The consortium included Family Channel, YTV and Cinar, with Nelvana owning 10%.
By the late '90s, with the kids business booming internationally and Nelvana producing around 20 series a year, Corus Entertainment was eyeing a potential takeover bid. The deal was sewn up by September 2000, with Corus, which was led at the time by John Cassaday, paying $540 million to close the transaction.
When factoring in a strategic investment made by Corus the prior year, the deal valued Nelvana at closer to $700 million, says Hirsh.
The deal gave Corus enormous animation production capabilities, while, for Nelvana, it was now formally integrated with a broadcast entity. "It was going to be too difficult to grow from 20 series a year, to 24, to 26, to 30, without having a significant alliance with a broadcaster," notes Hirsh of the underlying rationale for the deal.
The high-profile acquisition sent ripples through the Canadian and international industry. But soon after, the markets collapsed. In October 2002, Corus took a $200-million writedown on Nelvana and Hirsh stepped down as CEO into an advisory role. (The other two co-founders, Loubert and Smith had both exited the company more than a year earlier.)
The next important operational move came in 2006 as Nelvana was integrated into Corus' children's TV division.
Power of Nelvana's heritage brands
Colin Bohm, Corus Entertainment's EVP, content and corporate strategy, says revenue derived from Nelvana's animation catalogue has been crucial to its long-term perseverence. "From a business point of view, it's a stabilizing, consistent source of funding for our new slate and what we're trying to do in terms of growing the business," he says, adding that Nelvana has been foundational to Corus' strategic objective to own and control more content.
After years focused on TV, Nelvana is also re-entering the feature film market. Through a development deal with L.A.-based Duncan Studio, the companies are cultivating a slate of animated features. The impetus for moving back into feature-length animation is twofold, says Bohm. Firstly, the streaming services are, in many cases, looking for well-known IP, which a company like Nelvana has in abundance. And secondly, the streamers have created new ways for companies to enter the feature film business without taking on the same level of risk as in  traditional theatrical model.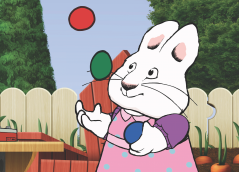 Dipping back into the IP vault has served Nelvana and Corus well in recent years, including a live-action reimagining of The Hardy Boys. After decades on the shelf, Nelvana dusted off the IP and reimagined it for a new audience, airing on YTV in Canada and Hulu in the U.S.
President Pam Westman says the team was inspired by the resurgence of live-action remakes of classic shows from the '60s, '70s and '80s such as Riverdale. "[The Hardy Boys] is a great example of what we can do as we reach into our catalogue with things like Franklin or Max & Ruby (pictured left) and think about how we can bring them into today's world."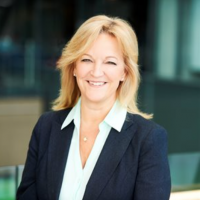 It isn't a one-off, notes Westman, and live-action series production is an area Nelvana will continue to explore going forward. "We're now looking at ideas and saying 'is this best told in animation, or live-action?' We're giving ourselves the flexibility and letting the creative make the right decision, rather than trying to ram things into a certain mould."
The company has continued to make strategic tuck-in acquisitions, among them animation software company Toon Boom, which Nelvana acquired in two stages between 2012 and 2015. The addition of Toon Boom has given Nelvana the "inside track on the latest and greatest innovations in 2D animation software," says Bohm. More acquisitions could be on the way if the right opportunity presents itself.
Last year, as the pandemic shut down the international economy, Nelvana was forced to lean on every bit of the expertise and experience amassed during its extraordinary 50-year journey. It has also retained the same spirit of innovation and excellence in animation that its founders energized the company with during its early years.
"Companies get acquired but they don't often get to keep their identity the way Nelvana has," says Hirsh. "I'm not sure there's another production company in Canada that has hit the half century, but it's a major achievement in an industry where many companies come and go."
Prior to 1971, Canada's animation sector was known primarily for short films produced by the National Film Board. From the late '70s, Nelvana spearheaded an animation movement, made possible by a vast talent pool, Cancon rules that incentivized broadcasters to buy local programming and world-beating incentives.
It's a movement that has never stopped, says Hirsh. "Canada became and continues to be an animation nation, and Nelvana was one of the major drivers of that evolution."